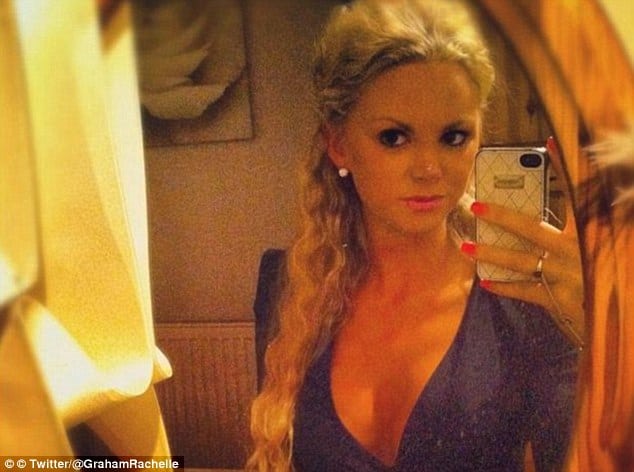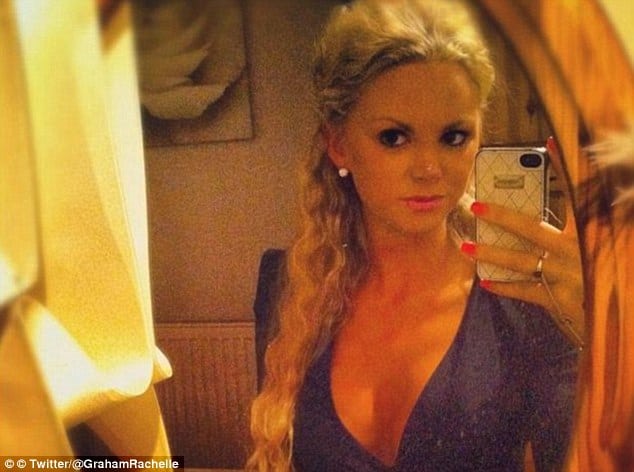 Rachelle Graham a former 2013 Miss England finalist and Miss Newcastle beauty queen has been left broken hearted after discovering her on and off boyfriend, Senegale national striker, Newcastle United footballer, Papiss Cisse has gone off and married another woman.
News the model only came to discover after she checked his Facebook page after the soccer player failed to return any messages whilst he went on a purported month long get away holiday back to his homeland.
To her shock, the 24 year Beauty Queen discovered that her heart throb lothario had instead married sportswoman Diallo Awa, 29, a Senegalese volleyball star and model who represents her national team and Stade Francais in Paris.
In the days since the humiliating discovery, more photos of the happily wedded couple have surfaced, with friends according to a report via the UK's Daily Star suspecting that religion and family may have prevented the beauty queen and the Newcastle striker from entertaining a future together.
A friend of the model would claim Cisse 'couldn't be with her properly' because the star's family expected him to marry an African Muslim woman.
The discovery comes after the couple had broken up last year after trolls abused the then couple because of their mixed race relationship. Nevertheless the pair would soon begin to see more of each other again as they managed to get over the latest hurdle. Or did they?
I just wanted to say a few words!! pic.twitter.com/VBy4agKEzK

— Rachelle Graham ♡ (@GrahamRachelle) June 4, 2015
Offered the Beauty Queen: 'I'm hurt and disgusted to learn Papiss has got married without me knowing after we spent so much time together recently.' 'But it's his life and if this is what he has chosen to do there is nothing much I can do about it. I just wish he had the decency to tell me first.' 
After a very long day doing photo shoots on the beach and a boat back to the hotel for a spot of sun bathing 🙂 pic.twitter.com/syMdwR4YW5 — Rachelle Graham ♡ (@GrahamRachelle) June 3, 2013
Controversy over the beauty queen's relationship with the footballer first came to the fore in 2013, with the beauty queen then the subject of unrelenting abuse and claims that she was only going out with the well paid footballer for his money.
Tweeted Rachelle Graham to her followers: 'Yes I am upset and hurt as we were very close and I trusted him all these years. I had a good life before I met Papiss and I intend to get that good life back!
'Contrary to what a lot of you think I have never needed his money – I have my own thank you – and I did not date him because of his job and fame.
'I dated him for the same reason most people date someone and anyone who knows me and Papiss will tell you that!
'Now it's time for me to move on with my life and he will do the same. Everything happens for a reason' 
I just want to wish everyone on twitter a very merry Christmas and hope you all have a lovely day 🎄🎅😘☺️ #xmaseve pic.twitter.com/2Iy6T6Z5oh

— Rachelle Graham ♡ (@GrahamRachelle) December 24, 2014
So heightened had the abuse and criticism of Graham become that trolls even went so far to create a fake twitter account in her name.
Told the beauty queen at the time: 'At first the messages came from a US website which targets white people who are going out with black people.
'The person behind that may also have set up the fake Twitter account in my name.
'I am totally sickened by it. I cannot believe someone that would do this.' 
Since the controversy, Cisse has insisted that he was not in a relationship with the former Miss Newcastle before traveling to Paris, France to marry Diallo Awa.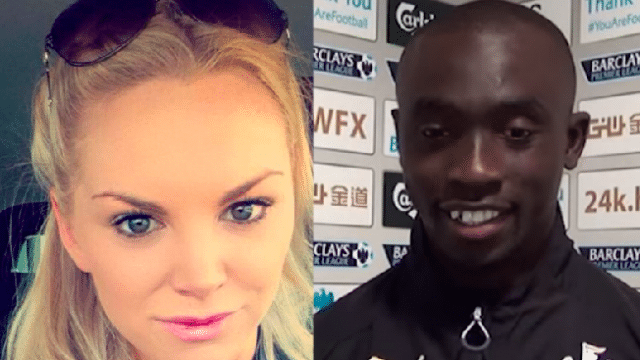 It is not the first time controversy has fallen on Papiss Cisse who in recent times came to be banned for seven games for his part in spitting incident involving Manchester United player Jonny Evans.
The incident would lead to Cisse being fined a 40 000 pound ($61 000 USD) a weeks wages by Newcastle club and being banned until May.
A 2013 incident saw the Muslim faith player refusing to wear his club's shirt because it was sponsored by Wonga, claiming wearing the sponsor's pay day loans franchise conflicted with his religious beliefs.
An image of the player would later emerge showing the Senegalese forward gambling in a casino, a course of action presumably in conflict with Sharia law that devout Muslims adhere to. The player would relent and agree to wear the shirt.
At present it is not necessarily understood if Cisse and Graham have exchanged words since the player's wedding since duping the woman.