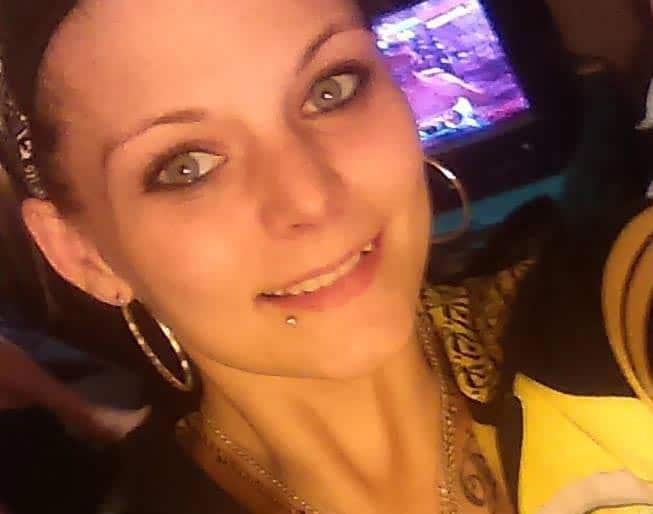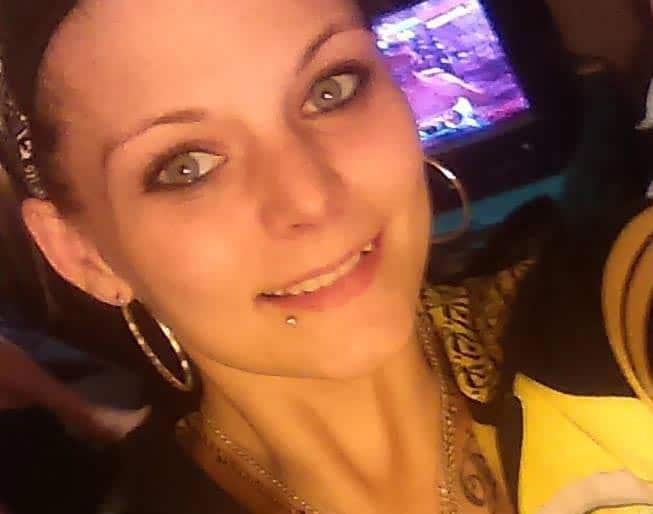 The body of Meagan Hassler a 19 year old Louisville, Kentucky teen mother has been discovered  in a wooded area after her abductors kidnapped her and searched her body cavities for stolen drugs before killing her.
Arrested were Todd Byrd, 45 and Monica Mudd, 22, after the teen went missing last week.
The pair's arrest came after Mudd showed up Monday at the Louisville Metro Police Department telling cops that she and Byrd had kidnapped the teen before killing accord to a report via WLKY .
Mudd said she and Byrd 'forcibly abducted' Hassler from a home on June 17 because they believed she had drugs that belonged to Byrd.
Cops subsequently found the victim's remains in a wooded area near Pendleton Hill Road on Tuesday, where Mudd told them she and Byrd dumped the body. The pair would come to be arrested the same day.
According to a report via the nydailynews, the assailants forced the teen to undress as they proceeded to search her body cavities.
And take a deep breath, cause it gets gory now….
According to a police report, Mudd 'forcefully penetrated the victim's vagina in an attempt to locate Todd Byrd's stolen narcotics.'
When they didn't find any drugs, the pair drove Hassler to the wooded area near Pendleton Hill Road and shot her. 
The teen's father, Jack Hassler, said it was unlike his daughter to completely disappear, especially from social media. Nevertheless the father had remained optimistic when he first reported his daughter missing on June 20.
The father told how his daughter, the mother of a 2-year-old boy named Eli, had been experiencing a difficult time, but he said she didn't deserve this.
Told the father via WHAS: 'She was small, she was smaller than most of them,'
'but she always felt bigger than them by just helping them and being a big person, big personality, bubbly just whole lots of it, whole lots of Meagan.' 
In the days after her disappearance, Hassler's friends posted and shared several photos of the woman, hoping she was still alive.
One of Hassler's closest friends, BJ Carter, told WAVE News that he doesn't understand why anyone would want to hurt Hassler.  
'Nobody wants to imagine that happening,' Carter said of his friend's death.
'She would always check on me and make sure I was alright. She was a really sweet, kindhearted girl.'
The assailants arraigned Wednesday with bail set at $750,000 for the two. 
Online records indicate that Byrd, who finished a 10 year prison sentence for robbery in April, is being held on $100,000 bail.  
At present it is not necessarily understood how the victim knew her assailants or why they had suspected her?
Images via facebook