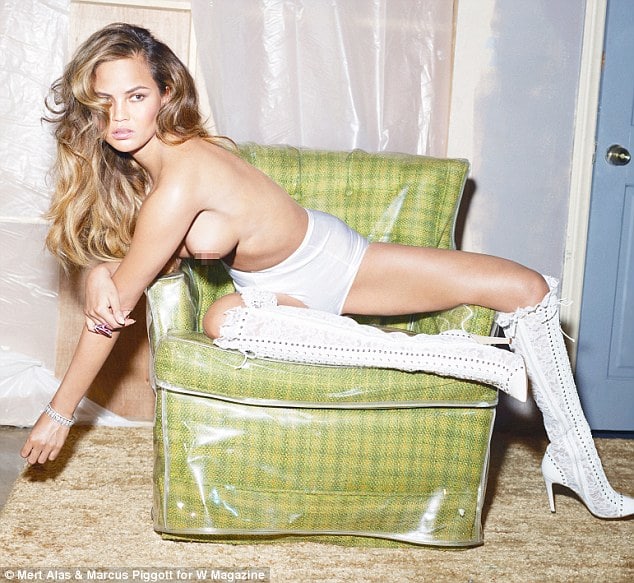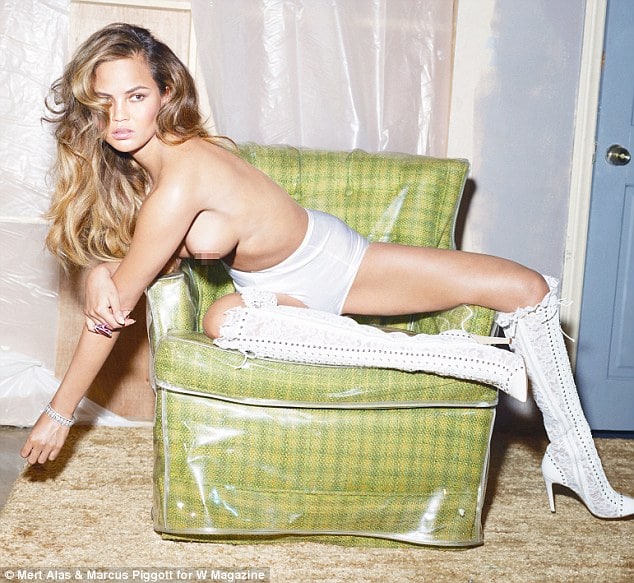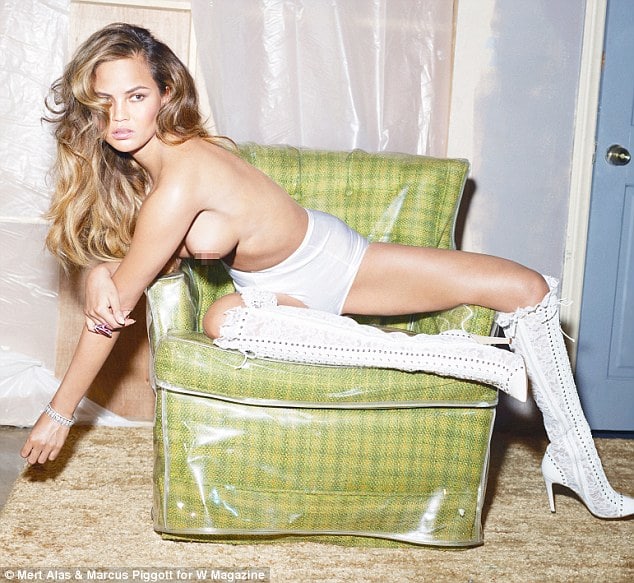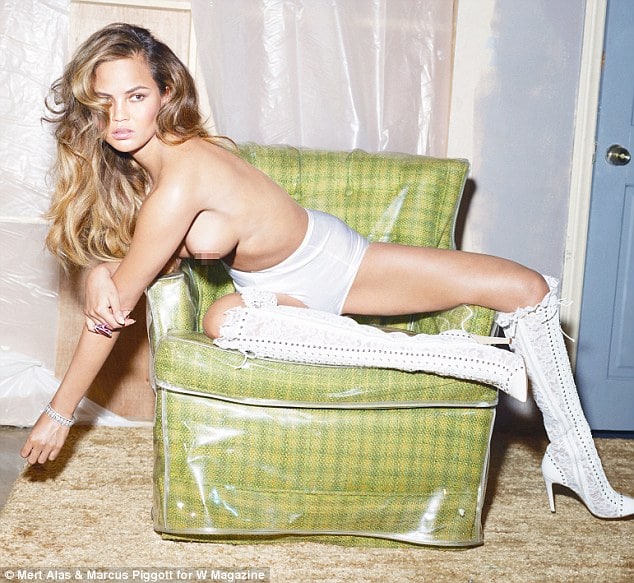 Supermodel Chrissy Teigen has dared instagram to take down a topless image she posted of herself on instagram from a recent W magazine photo shoot after having been previously been banned by the social media outlet.
Chrissy Teigen posts another topless photo: I dare you instagram
Wrote the model next to her topless image: 'Honored to be in the company of such gorgeous women.'
Today's posting comes in defiance of instagram's terms of service rules which forbid the running of nipple images or face the risk of having one's social media account shut down.
Explains the site:
You may not post violent, nude, partially nude, discriminatory, unlawful, infringing, hateful, pornographic or sexually suggestive photos or other content via the Service.
As of Monday evening, at time of press, 7.30pm, the model's image remains on the social media outlet which suggests that the outlet is either unaware (given the media attention and algorithm models at hand would be hard to believe) or simply going to let this pass because these are the perks of being a supermodel who wants to prove that 'she's more confident being naked.'
What do you think? Should social media be more confident running 'tasteful' naked/topless images?
Define tasteful?
###Update: It seems Teigen's topless image has finally come down. How or why or who took it down is not necessarily known…