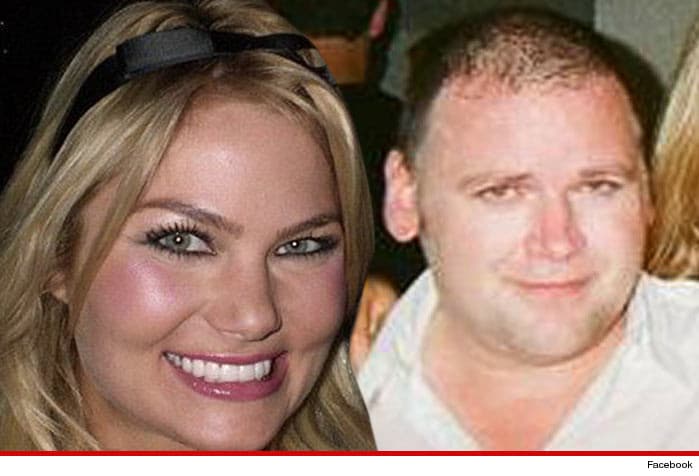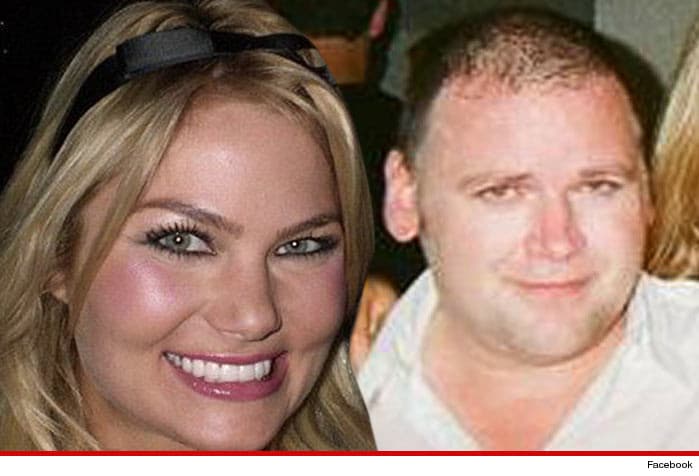 Andrew Getty, the heir to the Getty family fortune according to a coroner's report died under the influence of methamphetamine after suffering a massive gastrointestinal hemorrhage.
At the time of the hard partying playboy's death the 47 year old man was found unconscious and naked form the waist down in a bathroom at the man's 5000 sq ft Mulholland Drive, Hollywood Hills mansion on April 1.
At the time, attending paramedics found Getty bleeding from a 'traumatic injury to the rectal area' and suffering from blunt-force trauma.
Andrew Getty was a cokehead says source.
Pictures: Lanessa Grace. Is Andrew Getty's girlfriend a suspect?
Andrew Getty, oil heir dead. Who caused his rectal injuries?
In deeming the cause of death, the Los Angeles County Coroner's office concluded the cause of Andrew Getty's death was the result of gastrointestinal hemorrhage, with excessive meth use as a contributing factor.
The heir's autopsy revealed at the time of his death, the billionaire had toxic levels of the drug in his system as he lay in a pool or his own blood emanating from his rectum.
According to officials, Getty's ex-girlfriend Lanessa DeJonge (also known by her stage name, Lanessa Grace) was at Getty's home when he collapsed.
She would in turn tell cops the 47-year-old oil heir was a meth addict and had an eight ball a day habit.
The coroner's report obtained by TMZ also showed that Getty had a stockpile of controlled substances at his home, including the ADHD drugs Adderall and Concerta, the painkiller Norco, as well as anabolic steroids Dainabol and Trenabol.
Adding intrigue is at the time of Getty's death, cops recovered two suspicious text messages from his cellphone from a person named Robby.
Read one of the messages: ' Lemme know if you need something. Imma grabbing the good stuff in a minute.'
The second message declared: 'It's a good batch, my man.'
Investigators have not publicly identified the author of the two messages. 
Prior to the oil heir's death, Lanessa DeJonge's mother claimed that Getty had been diagnosed with a brain aneurysm and had not been eating or sleeping well in the days before his collapse. 
Sources would also reveal that the oil heir having a rapacious drinking and cocaine habit
Told the source at the time via the UK's dailymail: 'I've seen him twice in the last three months. Last month, we were all out on a boys night and ended up late at Andrew's house, the one on the hill. 
'It was a hard party, I'm not going to lie to you. Rails and rails of coke and drinking to excess. [Other friends] were with me. It was a do-it-till-dawn kind of night. 
'We went to school together and sometimes get together to go excessive,' said the friend who wished to remain nameless, but is the son of a Hollywood bigwig. 
'Then about three months ago we went to Vegas to play Sports Book. He's friends with [Steve] Wynn who gave him a suite that took up half a floor at Encore. We never left it, except to gamble our winnings. 
'Andrew was a great guy but massive partier and that's well known. He took drugs to such an excess that I wouldn't be surprised if his heart just gave out. He was having stomach problems, but it was bowel problems. 
'The blow [cocaine] was giving him irritable bowls so he'd go from painful constipation to bloody diarrhea. He was complaining about blood in his stool, so he'd had that for a while. 
'He blamed it on the coke use, actually. But Andrew mixed drugs so often and so much that I'm not sure how he can sort out which drug was doing which bit of damage to his body,' said the friend.
'He never really worked. He did whatever he liked. His whole family, all the kids, partied their lives away. All of them. Just too much money and too much time and no real focus or desire or ambition like their fathers and grandfather.'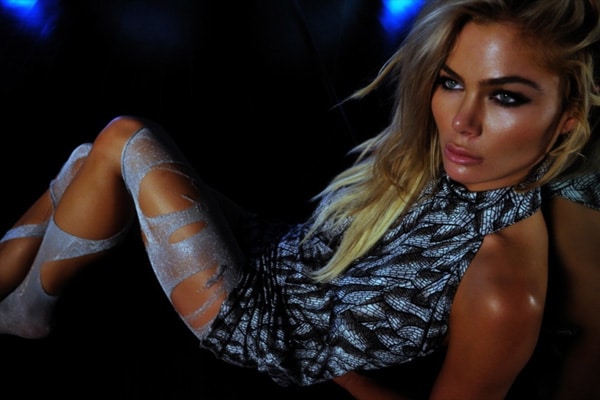 Whilst Getty would be found by De Jonge at the time of his death, Getty had taken out a restraining order two weeks prior against the 32-year-old actress, whom he dated for four years.
Prior to the man's death, the woman had been arguing with the man, insisting he see a doctor regarding 'painful bowel movements.'
According to details from the court order against her, the restraint order asserted that the actress was putting Getty at 'grave risk' because his serious medical condition could be 'aggravated by extreme stress.'
At the same time, a source told TMZ that the actress, aware of Getty's health concerns, was extorting him for money.
Reiterated a source, an old school friend of the heir: 'All I know is that the fights, when they were high, were long and painful to him. That's all he really said. 
'He seemed exhausted by it all. Exhausted with this girl but she wouldn't give him up, so that caused him stress. That's all I know.'
Corroborating tensions between the couple, the LAPD revealed being called to Getty's Mulholland Drive home more than 30 times in the past, mostly for domestic disturbances.
Nevertheless, assistant Chief Ed Winter, of the Los Angeles County Medical Examiner's Office would dismiss any foul play as questions were initially asked as to why DeJonge came to be at the heir's house despite a restraint order.
That said, public records reveal the former actress/model being arrested in Beverly Hills on October 22, 2014, for trespassing, obstruction and battery on a peace officer/emergency personnel.
Records also revealed the woman having numerous arrests for harassment and disorderly conduct.