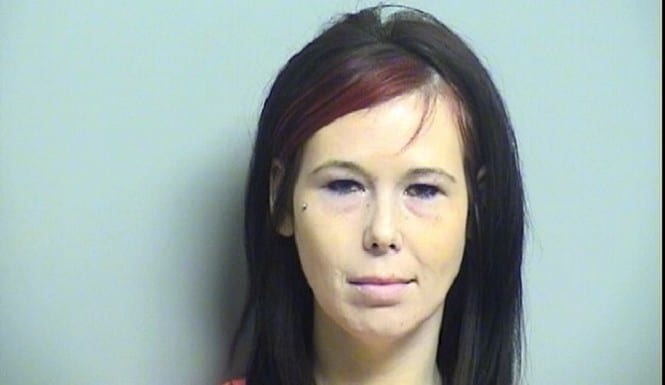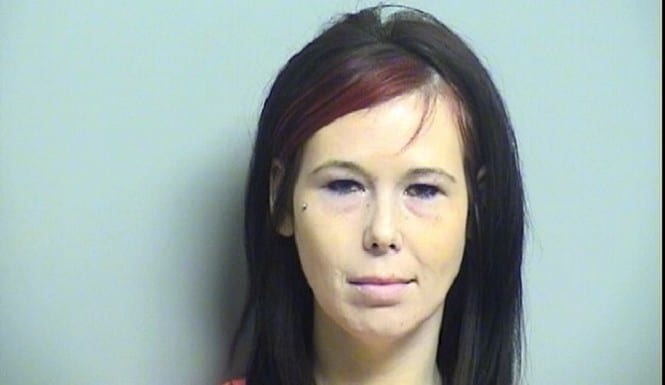 Shaynna Sims a 26 year old Tulsa, Oklahoma woman has been arrested after allegedly reaching into a coffin and slashing the body of her boyfriend's ex at a funeral home with a knife.
Since her arrest the woman has been booked on charges of vandalizing a corpse.
At the time of her arrest the woman had initially been booked after suspicion of illegally dissecting a human body.
Police were alerted by a manager at Moore Funeral Home Eastern Chapel after family members complained a body waiting to be interred had been vandalized.
According to authorities the woman slashed at the deceased woman's face before then smearing her make up.
The family said they found Sims with her hands inside the coffin and that she had 'quickly stepped away' when they approached.
Funeral director John Wilson told Tulsa World he had never experienced such a situation in 30 years in the business.
'It's really unfortunate that it happened,' Wilson said.
Pursuant to an investigation police found a folding knife with the deceased woman's hair on it, as well as scissors, a box cutter and various makeup items in Sim's possession.
Officers did not offer a motive for the attack but local reports suggest the deceased woman had previously dated Sims' boyfriend and the pair were described as 'frenemies'.
Offered Sgt. Shane Tuell: 'I was hoping by now this young lady would have talked and given her motivation behind why she did what she did, but apparently she's keeping that to herself.'
The deceased woman's family told police her son allowed Sims to enter the home because she said she was picking up jewelry to wear to the funeral.
According to court records, the 26-year-old woman was charged with child neglect in February and pleaded guilty to an amended charge of assault and battery April 15, 2015.
Sims is being held on $20,000 bail and has an initial court hearing on Thursday.