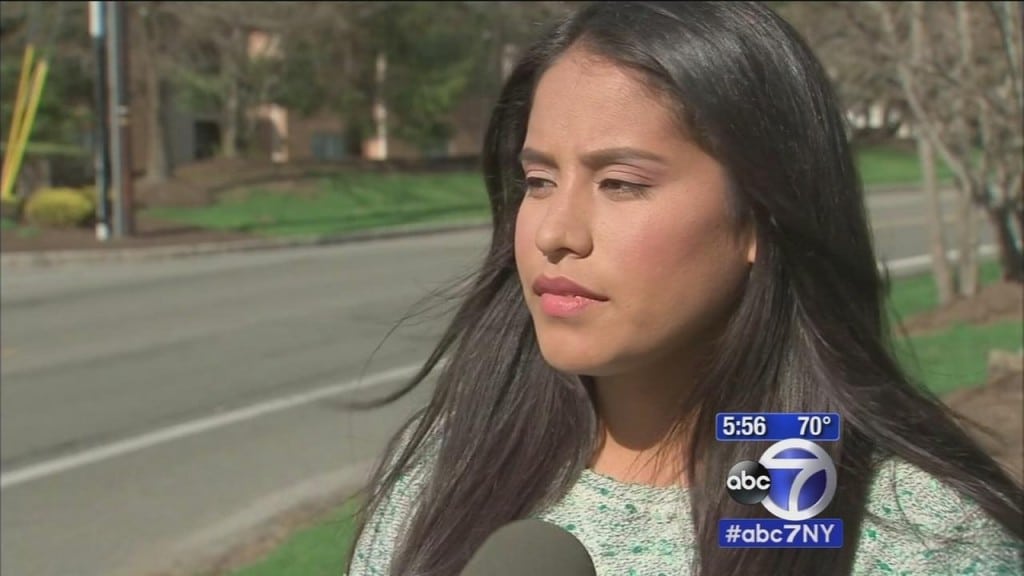 Debate has ensued since the firing of NJ teacher Marilyn Zuniga who was given her marching orders after the third grade teacher had her students write a get well letter to cop killer and former Black Panther leader Mumia Abu Jamal.
The woman's dismissal came after an Orange school board meeting voted Tuesday evening to terminate the Forest Street Elementary School teacher despite calls for her reinstatement.
Asked to comment on the board's decision, Orange Superintendent Ronald Lee declined to make to make a statement only to say, 'Lastly, as this is a personnel issue, I have no further comments on this matter.'
Whilst some public speakers expressed outrage that the teacher had her 8- 9 year old students write a get well letter to the 61 year old felon who is serving a life sentence for the 1981 murder of Philadelphia Police Officer Daniel Faulkner others praised the woman for teaching students compassion.
The convict who is dealing with health setbacks stemming from diabetes had become a darling of celebrities and activists who helped have the man's initial death row sentence commuted to life without parole.
Since her firing, Zuniga's attorney, Alan Levine, has said he is now considering legal action to challenge his client's firing.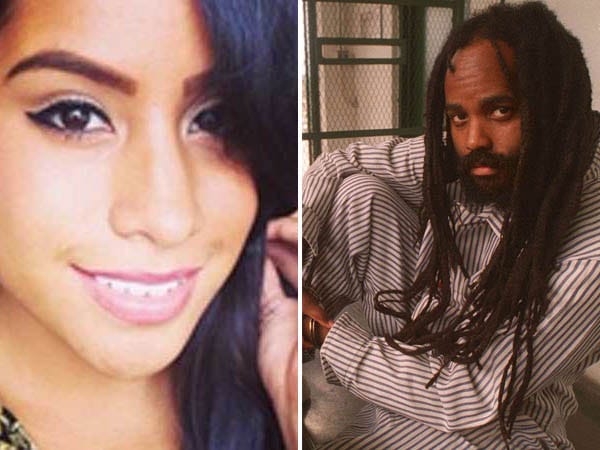 Reiterated the lawyer: 'They lost a teacher that everybody agreed was a remarkable teacher,'
'There isn't a school district around that wouldn't be happy to have Marylin Zuniga teach in it.'
During the meeting, foxnews reports several speakers praised the teacher for teaching her students to express compassion and forgiveness, including Essex County Freeholder President Britnee Timberlake.
Offered Timberlake at the meeting: 'You ought to be ashamed of yourself for trying to crucify her.'
That reasoning though didn't fly too well with one Orange, NJ resident, Gloria Stewart who told the board that Zuniga did not deserve to hold her job.
Said the woman: 'Even when I heard that the letters were written…because of compassion, you could've written to somebody in a nursing home,'
'You could've written to someone else that was sick to show compassion.'
A reasoning that perhaps betrays the contested nature of Abu Jamal's status as a polarizing author and activist whose views Marylin Zuniga may or may not support which nevertheless found her going too far for the tastes of the local school board.
Which is to wonder how far can a teacher go in raising awareness of issues and ideas (the very definition of education some would argue) and would the teacher's firing still have been forthcoming irrespective of the age of her students?
And then there was this recent reflection from the president of the State Troopers Fraternal Association of New Jersey, Chris Burgos who opposed the teacher's solicitation of writing to the felon that made me wonder. See what you think:
'We, as law enforcement officers protect and uphold the constitution and the rights of citizens, including the 1st amendment. However, the forum used by Zuniga, with the encouragement and aid of Johanna Fernandez, goes beyond what any reasonable person would believe as educational in nature,'
'If nothing, it is a clear indoctrination process similar to other groups throughout history taking advantage of the young developing mind, to carry their misguided and dangerous agenda forward for selfish individual gain and profit.'