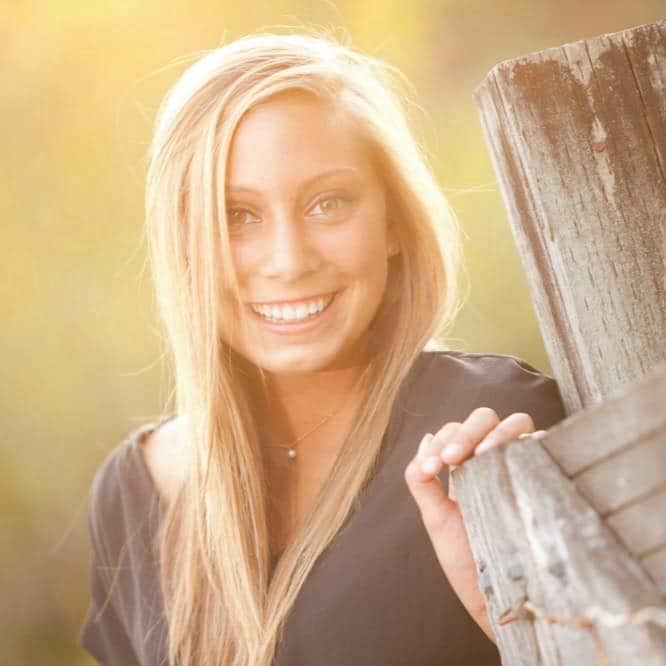 Kristi Bartz, a 17 year old Washington State high school track star has been struck and killed by freight train on a trestle above a popular swimming spot during a day out with friends.
At the time of the teen's death, Bartz was on a bridge above the Stillaguamish River in Silvana, Washington around 3.15pm on Saturday when the BNSF Railway train began approaching.
One friend, a male teen, had already jumped into the river below but Kristi and a girlfriend began running when they saw the train, which sounded its whistle and applied the emergency brake.
Offered teen witness Karlie Jensen via KING5: 'We heard the train coming so we were all yelling at them 'there's a train' and they started running,'
'We could just hear the footsteps running.'
According to a report via kirotv the girls were unable to jump because swimmers need to climb to the top of the trestle to be able to leap into the water due to barriers along the trestle.
That said the other girl was able to get to the side of the bridge and out of the train's path but Kristi was struck as the train traveled at 40mph.
Train crew would administer CPR on the track star who passed away.
Said BNSF spokesman Gus Melonas told the Seattle Times: 'It's a very tragic situation,'
'This time of year, kids do get on the railroad tracks sometimes.'
Melonas would add that the tragedy marked the ninth death on tracks in Washington this year. He would plead individuals 'to stay off of train tracks because it is both illegal and dangerous.'
The teen from Snohomish, Washington, leaves behind her parents and two older sisters, Stefani and Michaela. 
The Archbishop Murphy High School senior was a standout student and athlete who planned to attend the University of British Columbia for English and business in the fall.
Hb to this freak and all of our adventures pic.twitter.com/wIeIMWXKzQ

— Kristi Bartz (@kristi_bartz) February 7, 2015
On Sunday, hundreds of students gathered to hold a memorial service for the popular teen. 
Reiterated the teen's father, Manfred Bartz: 'She was extraordinary.'
'She was just one of those people who was just compassionate, compassionate to anybody and everybody. She was just a humble and loving and very well-loved person,'
'She never competed against anybody else — always herself and she always wanted to push her limits,'
'She never complained. She just played the game and rolled with the bruises and punches.'
Adding: 'She really loved life. She loved the outdoors, she loved the water,'
Kristi co-captained the school's team and held two school records in the 800 meter and the high jump. Last week, she broke the school record in the mile run.
Added Shannon McCann, a spokeswoman for the school, 'Our school is grieving at this time.'