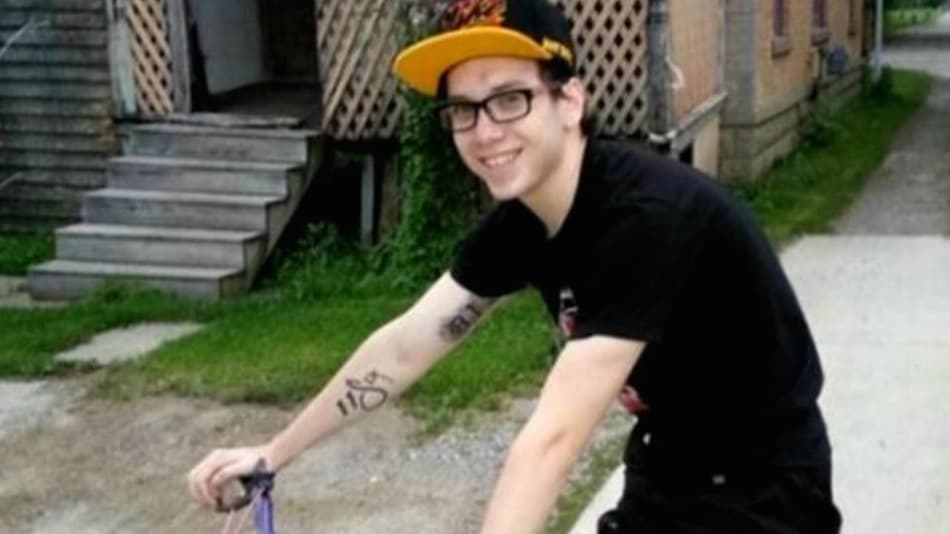 Josh Lewis a 25 year old Louisville, Kentucky pizza delivery boy has been hailed a hero after managing to still deliver a pizza on behalf of his employer Spinelli's Pizzeria after an encounter en route that saw him carjacked and suffering a collapsed lung after being stabbed by an unknown assailant.
At the time of the pizza boy's mishap (for a lack of a better word), Josh Lewis was en route delivering pizza pies to Norton Hospital when a car jacker stabbed him in the back with a knife leading the man to suffer a collapsed lung as he alighted from his vehicle.
Undeterred Lewis, a college student from Detroit still managed to finish off his delivery minutes after being stabbed before then being rushed to hospital.
Reflected Lewis's incredulous boss Willow Rouben via WLKY: 'It's surreal. I can't believe it happened to him,'
'As he was taking the pizzas out of his car and walking to deliver the pizza, he was stabbed in the back. Believe it or not, he got his pizzas delivered and collapsed in the ER.'
Rouben would also add via WDRB-TV: 'This is unusual,'
'We take a lot of precautions about safety to our drivers. We take credit cards after 12 a.m. so they're not walking around with a lot of cash. So this is just … I think it's just a carjacking.'
Pursuant to being stabbed, Lewis' assailant, a black man in his 40's is alleged to have driven off in Lewis' black Jeep Cherokee where he still remains at large. 
It is believed Lewis' assailant had followed him as he went about delivering pizzas from Spinelli's.
Josh Lewis is at present said to be is said to be awake and coherent post-surgery after yesterday afternoon's attack.
Lewis is a sophomore at Boyce College, a private Christian college. He's studying Christian ministry. Indeed.