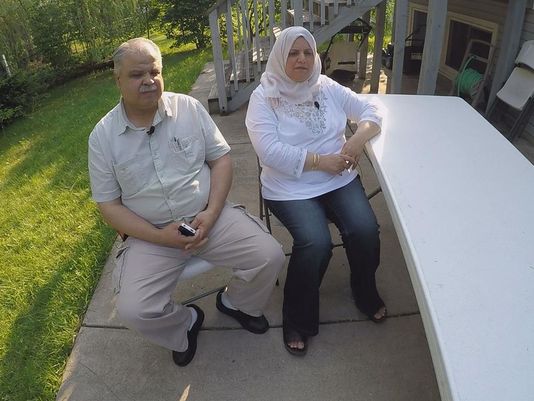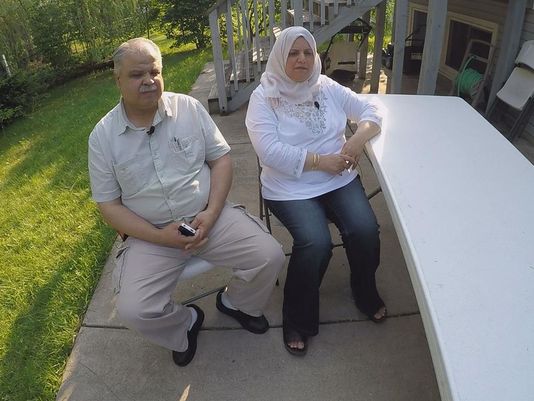 Nancy Kay Knoble, 48 a Maple Grove, Minnesota woman is facing felony charges of terrorism threats after accosting a Muslim couple, Majida and Adly Abumayaleh because they dared to drive by her neck in the woods.
At the time, the couple who had come to pick up their son who was staying at a friend's house, found themselves suddenly accosted by Knoble as they parked along the 9200 block of Woodhull Bay last Friday night.
As they waited in the car for their son, the couple came to be startled when Nancy Knoble suddenly approached them, regaling them as to why they were there.
Told the couple via kare11: 'She said you are suspicious in this neighborhood. She told me open the window, open the window. We couldn't do anything. I was frozen,'
At which point the woman began pounding on the couple's window demanding they get out of the car.
Until she then pulled out what appeared to be a rifle.
Explained Adly: 'She pulled the rifle and said open the window or I'll shoot you guys.'
Adding: 'She said get out of car, you need to prove your son is here and I said ok. I got out and she put the gun at my back and said walk to the house.'
Once the son came out and Knoble realized that the couple were indeed the child's parents only then did she back off.
But by then, the damage had been done.
Reiterated Majida: 'I thought, I am going to die this night.'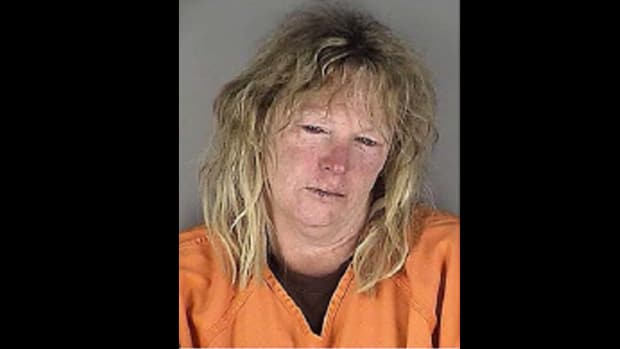 Police would arrest Noble later that evening at her home, a few doors down from where the incident took place.
They would also discover a pellet gun which the woman earlier that evening had pointed against the heads of both Majida and Adly Abumayaleh.
Not understood is if authorities will also seek to press hate crime charges against Noble.
Explains gawker: Police are sidestepping any questions of Knoble's cultural biases, which angers the Abumayelah's daughter, Mnar Muhawesh—an activist and journalist who's taken her parents' case to social media:
My parents were held at gunpoint over the weekend for what we believe could be a hate crime, read my FB post:https://t.co/iiPr8kZBM6

— Mnar A. Muhawesh (@MnarMuh) May 26, 2015
Added the daughter via an email to gawker: 'In millions of Americans' minds, as we're seeing, Muslims are dehumanized and are looked as 'others' and in turn are treated as suspect as if they themselves are ISIS or al Qaeda.'
Went on to offer CAIR-MN executive director Jaylani Hussein: 'This incident raises questions about why a couple in their 50s sitting in their car in front of a family friend's home was apparently profiled and threatened by a member of the neighborhood watch,'
'Law enforcement authorities should investigate a possible bias motive for this disturbing and potentially violent incident.'
To date prosecutors have declined to offer whether Noble's actions were racially or religiously motivated.
Knoble is currently in jail on $40,000 bond.