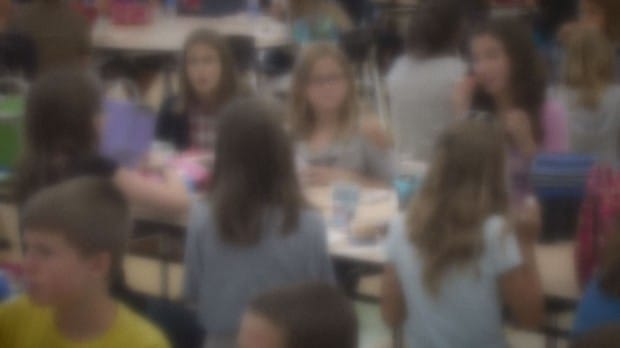 Parents at Bedford elementary school, Kentucky have come to express outrage after it was disclosed that a 10 year old school girl had her hot lunch seized by a teacher and dumped out in front of fellow classmates because her cafeteria account was negative.
Told Leslie Chilton, an aunt of the ten year old girl whose name has not been made public viaWAVE 3:
'Someone came and took her lunch while she was sitting there with her friends and everybody else.'
Added the woman who is active in the school's Parent- Teacher organization: 'An actual employee told me that afternoon because I was at school,'
'It was awful to think about her being there, sitting there and she was crying. She's a shy girl anyway, she's 10 years old and she's knows what's going on.'
With her hot lunch tossed out and wasted the ten year old was instead offered a cold cheese sandwich, completely unaware why her hot lunch was trashed and by then the object of humiliation of fellow classmates.
Offered Doug Joyce, the child's grandfather: 'I think it's all bullying,'
'They kick kids out for bullying, they need to kick grown-ups out for bullying.'
'The debt wasn't a matter of being unable to pay.' said the grandfather. 
Adding it 'It was simply an oversight,' as the family were unaware that the account was in arrears.
Reacting to the incident, another parent, Kim Wright opined that the school 'needed to find a better way to settle school lunch accounts, a way that doesn't involve bullying innocent kids.'
'How is it ethical? How is it moral to do this to children who have no control over the situation, whatever the situation may be?' said Wright, who said her own child saw the incident and came home upset.
'Whether it's the fault of the school or the parents, the child does not need to be in the equation.'
Reflected the child's grandfather: 'If the schools can't figure out a better way of doing it than that, they don't need to be running the schools.'
The school district in Kentucky said it would review the lunch policy at a meeting on June 17.