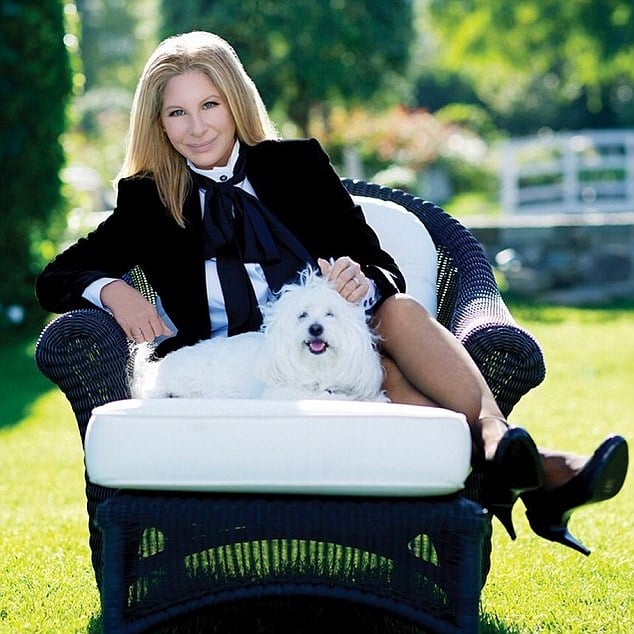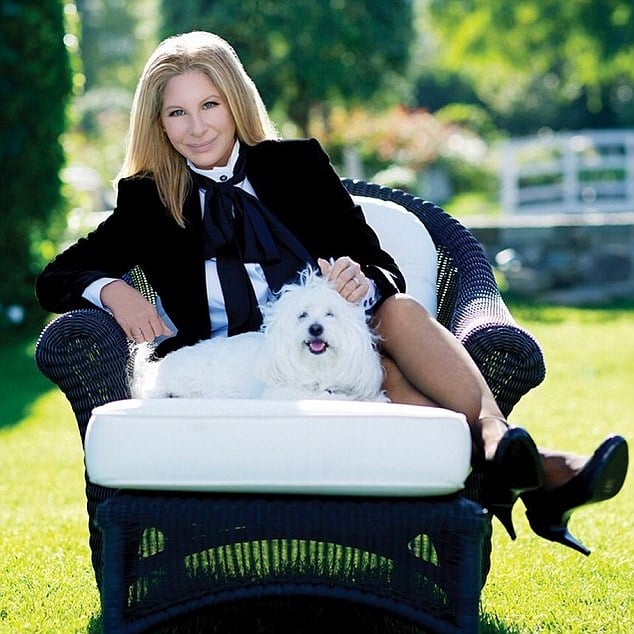 Heard of the adage that dogs take after their owners? Keep that in mind as you bear witness to the interesting instance of Barbra Streisand's dog, Samantha laying into a flight attendant on Tuesday.
According to TMZ the 73 year old diva was heading from NYC to Washington DC on Ron Perelman's private jet when a female flight attendant decided to pet what must have appeared to be Streisand's friendly pooch. Not so.
So severe was Samantha's 'don't you dare touch or look at me or even lay a hand on me bixch'  bite that the flight attendant required stiches after being bitten by the not too happy to be petted pooch.
Streisand seeing what had happened was said to be horrified by the actions of her 12 yea old Coton de Tulear mutt.
Told Streisand's reps via pagesix: 'This never happened before and Barbra apologized profusely to the flight attendant.'
'Yes Samantha only I am allowed to play with you….'
What do you think kids? Has this happened before? Or was this just one of those silly awkward moments when a pet gets woozy and temperamental during jetting missions?
The incident comes despite the singer/actress' avid love for Samantha who Streisand makes a point of regularly updating on her instagram page.