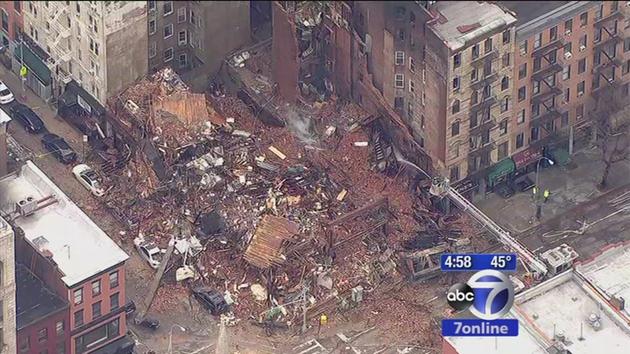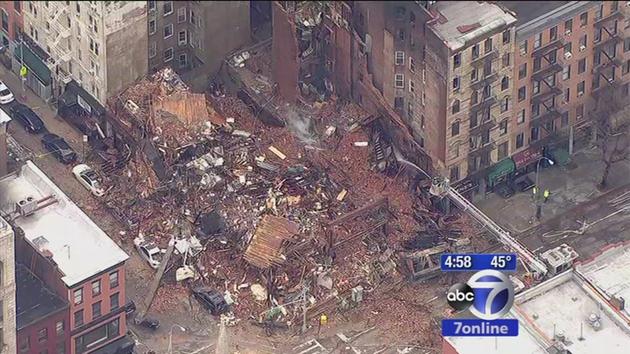 In the wake of the recent East Village gas explosion which saw up to three buildings decimated, 2 people killed, a number of residents critically injured and scores of individuals in to the hundreds who lost everything, seminal literary writer and downtown stalwart and legend Alan Kaufman (Drunken Angel; Matches; Jew Boy) has spearheaded a fundraiser, set for April 12th to try bring sustenance and much needed funds to those who now need it. All proceeds will be going to GOLES (Good Old Lower East Side).
Did Michael Hrynenko Jr, landlord's son trigger East Village gas explosion?
To date Kaufman has told that Sting and his wife Trudy Styler have donated $36 000 to the cause whilst others including long time East Village resident and visual artist, Jim Storm,  model Jennifer Pugh and Roderick Romero of the band SKY CRIES MARY, model Alana Zimmer and the blogger Isaac Hindin-Miller of Isaaclikes.com as well as noted seminal documentary film maker and photographer Clayton Patterson have lent their time and energy in rallying the troops and building momentum towards this Sunday's upcoming fundraiser set to take place at Theater 80 St. Marks (space and other costs donated by Lorcan Otway) at 8pm, April 12th.
A community rally is also planned for 5 p.m. in the theater, and will run for the three hours before the event.
According to Kaufman he's hoping to hear back from legendary folk musician Patti Smith as to whether she will be able to perform this upcoming Sunday night (Sting is already engaged to play in Europe sadly).
Offered a spokesperson for Sting: 'Sting and Trudie love New York so much,'
'It's their home and they were very taken aback [by the explosion] and wanted to help as much as they could.'
Other notables already involved include Randy Jones of The Village People, who will MC, as well as the following performers: Molly King, On Ka'a Davis, Edgar Oliver, Chris Riffle, David Peel and The Lower East Side Band. Other notable acts and NYC socialites are set to confirm their participation and fundraising efforts.
Asked what inspired Kaufman into spearheading the event the writer told me 'sudden empathy and the feeling of camaraderie as he walked by the disaster zone and the care and concern of others who inspired me to reach out.'
What do you think New Yorkers, let's give back to New York, let's restore pride and semblance and empathy to what has always made this kindred city the epicenter of world culture and thought: its people.
Tickets range from $20 to $150 and are available on Theatre 80's website.
FOR HOW TO DONATE TO GOLES PLEASE CONTACT: DAMARIS REYES, Exec Director, GOLES  212-358-1231