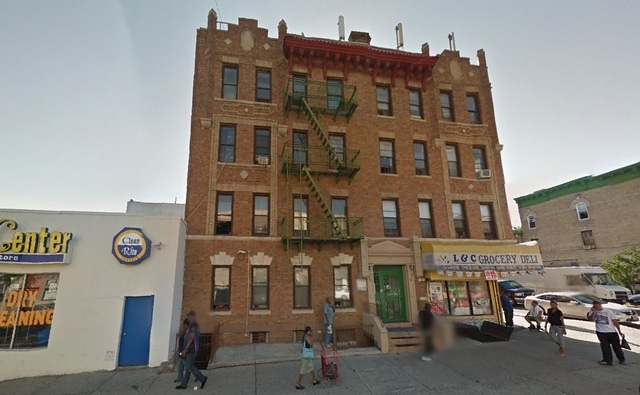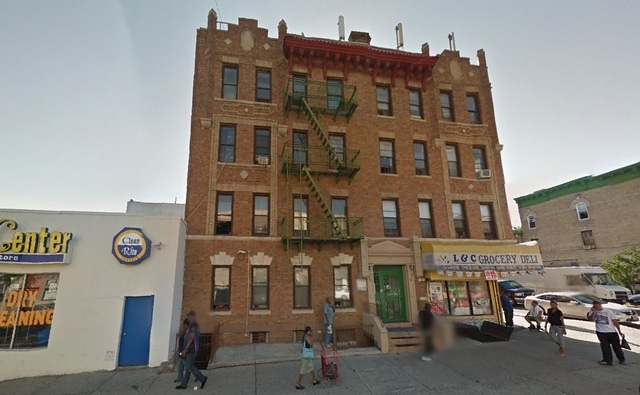 Jennifer Lubanko a 21 year old woman today committed suicide after hanging herself on a Brooklyn fire escape, shocking passerby's who saw her body.
The woman's body would be seen dangling outside a third floor escape of her apartment building on Utica Ave near Prospect Place in Crown Heights circa 8.20 am.
She had tied a cord on the slotted walkway and then leaped off, snapping her neck and leaving her corpse to hang in front of the third-floor window told cops.
Neighbors would tell they were horrified by the incident, with many saying the sight of the hanging corpse had left them traumatized.
Declining to give his name one man told how to his horror waking up and seeing the woman hanging outside his apartment.
Told the man via the nydailynews: 'I'm traumatized. We got up and she was dead,'
'She hung herself outside my window.
'It's just shocking. It's not something that happens around here.'
An hour prior to the woman's death, a neighbor, Stella Louise Wiley, 66 told she had seen the woman walking her dachshund dog earlier that morning, circa 7 am and had seemed fine.
Said Wiley: 'She seemed like a nice girl. She was very social. Her parents were always around visiting.'
Nevertheless the neighbor conceded that the 21 year old woman had mental issues.
Told Wiley: 'I didn't need to see that. She was just hanging,'
'She was a nice young lady … She couldn't come out of that dark spot.'
Told passerby Violet Acuna, 42 via the nypost: 'This is something you don't want to wake up to on a Sunday morning. I thought it was fake, like a Halloween prank, and then I could see it was a [woman] hanging. I just screamed.'
Understood to be a practicing artist, Lubanko regularly posted disturbing videos and drawings on a personal site. She also posted her work on Scary­Pretty.org which describes itself as being 'glitteringly morbid.'
One of her recent pieces  included 'The Toilet Book,' a series of hand-drawn images and text that likens humanity to a bleak cesspool.
'Hi, I am a human and I live in this toilet bowl of s–t-made things and evil people and all we do is swim in circles all day,' one of the pages reads.
A distraught man identifying himself as the woman's father declined to speak with reporters as he left the apartment building to walk to the nearby police station.
Neighbors said he visited his daughter often.
Police sources said they did not find a suicide note inside Lubanko's apartment, which she shared with another woman in her 20s, and said it is unclear why she killed herself.
It was not immediately clear how long the woman had been hanging before she was discovered.