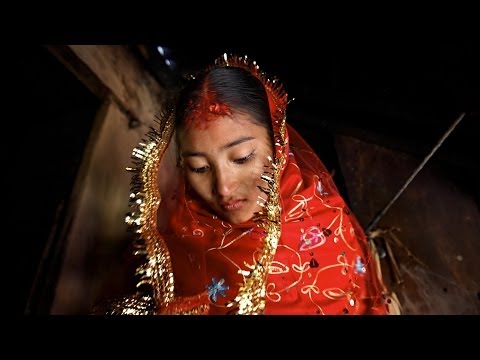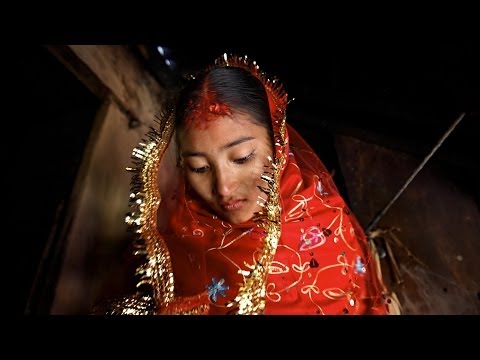 Duli Hembrom a 13 year old Indian child faced with the prospect of an arranged marriage and becoming another child bride statistic shocked school teachers when she recently wrote a letter pleading for school administrators to stop the wedding.
Writing to the principal of Milan Mithi Uchha Vidyalaya after failing to convince her parents to stop the wedding, the child implored administrators that she did not wish to be married until at least turning 18.
Wrote the child, two days before she was set to marry a man her parents had organized for her: 'My parents have fixed my wedding on April 22,'
'I do not want to get married, I took an oath at the time of admission that I will not get married before I turn 18.'
Duli also added that she wanted the teacher to stop the marriage 'whichever way possible.'
It is thought the 'oath' Duli refers to is the school's promise she had to make when she started, but exactly what it included is not known.
Responding to his daughter's letter, the child's father, Lachhu, who lives in Gudibanda with Duli's mother, said child marriage was a common phenomenon in their society.
The father would further tell via the Hindustan Times that it was difficult to find a suitable match for a grown-up girl. 
Notes the indiatimes: It is nearly impossible to completely change people's mindset as child marriage in India remains rooted in a complex matrix of religious traditions, social practices, economic factors and deeply rooted prejudices.
The common phenomenon of child brides in the region (most particularly in rural areas) persists despite the creation of the Child Marriage Restraint Act, passed in India during British rule in 1929, which mandates that a girl must be 18 and a boy 21 before they can wed.
Despite the mandate, India ranks as the second highest number of child marriages, according to a 2014 UN report.
The report describes neighboring Bangladesh having the highest rate of child marriage (with two out of every three girls marry before age 18), followed by India, Nepal and Afghanistan.
In India, the census documented 43 per cent of women aged 20-24 were first married by the age of 18 between 2005-2013. Girls with no education were 5.5 times more likely to marry or enter into union compared to those with at least 10 years of education.
Aarati Benera, a women's rights activist, described child marriage as 'illegal and a social evil.'
Adding: 'It also has a negative psychological impact on a child. They are burdened with additional responsibility at a very young age.'
That said analysts do not expect the practice of child brides to dissipate, in fact on the contrary as they now expect more than 140 million girls will become child brides globally between 2011 and 2020.
At present it is not necessarily understood if school administrators were able to avail Duli Hembrom of her fate ….
above image found here