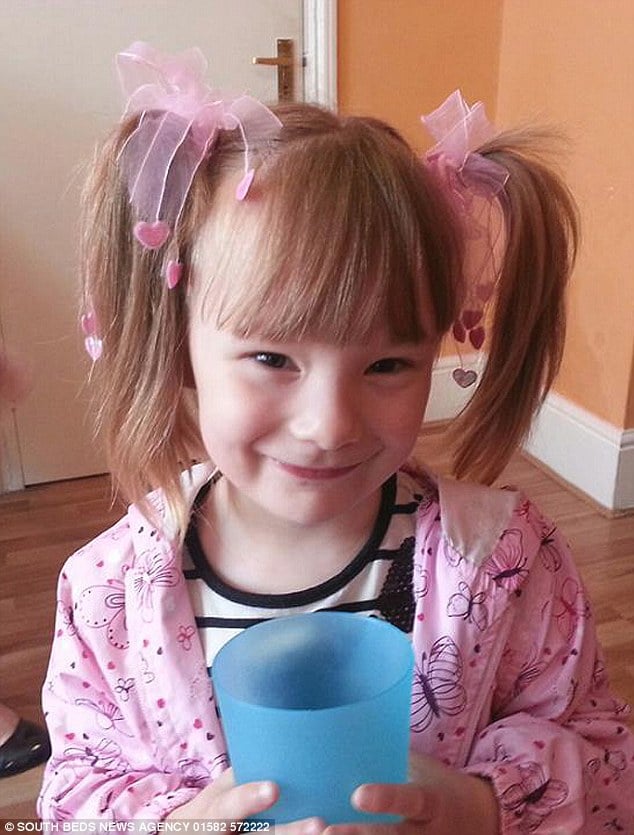 UK man Carl Wheatley is accused of beating his four year old daughter, Alexa-Marie Quinn to death after having recently won custody of her.
Three months prior to her beating death the 31 year old grocery stock filler successfully fought to convince social workers that he could look after her. Looking after the girl also now afforded the man financial aid.
According to a coroner's report the man's daughter died in March of 2014 the result of extreme blunt force trauma. 
Adding that the child had been subjected to 'sustained, persistent hard hitting.'
Offered prosecutor Christopher Donnellan QC in opening court remarks: 'Alexa-Marie Quinn died from a severe beating from her father Carl Wheatley on March 12, 2014,'
'He lost his temper with her – she was just four-and-a-half years old
'The prosecution say it was not just a sudden lost of temper. It was sustained, persistent hard hitting. '
The prosecution also told Wheatley denying murdering his daughter but later admitting manslaughter on the grounds of diminished responsibility.
Prior to being awarded custody of his four year old daughter which up to this point the father had never sought the child lived in the care of foster parents after being taken from her mother Victoria Quinn several years earlier.
At the time it was unclear who her father was but in 2012 a paternity test proved it was Wheatley and he was granted supervised access before successfully contesting custody.
It would also be disclosed that Wheatley had also fought for custody for another three year-old boy.
The prosecution argued that he did so with the hope of being able to claim more benefits.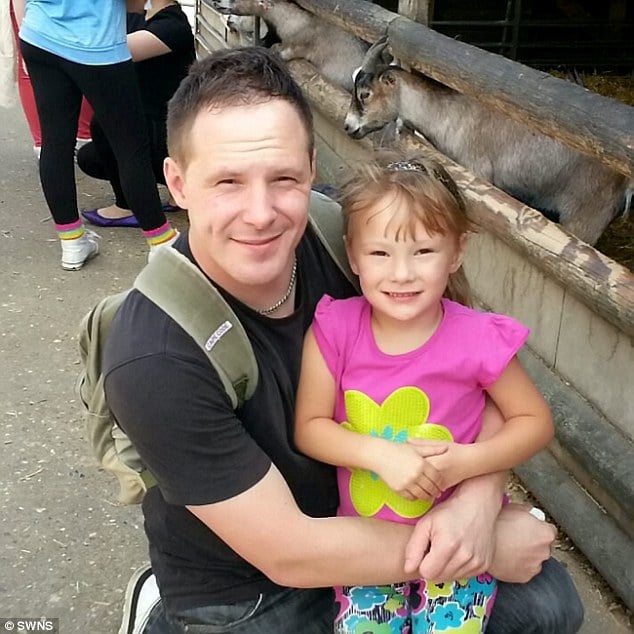 Things would come to a head just after 9am on March 12 last year when Carl Wheatley dialed emergency services.
The prosecution said it was likely Alexa had been dead for a few hours, but the emergency dispatcher talked Wheatley through how to give his daughter CPR resuscitation.
Told Wheatley to the emergency operator: 'She's drowned. She's drowned in fluid, she might have internal fluid on her lungs. She needs an ambulance right away.
'I've had her for a few months, I got a bit frustrated with her and I harmed the poor child.
'I'm being honest with you I need to think about my child.'
Meanwhile police and paramedics rushed to the scene. She was treated at the house and at hospital, but was pronounced dead later that morning.
Before the girl died it was alleged the father had kept the four year old out of sight after she suffered bruising and lost a tooth.
The prosecution also stressed that the father had lied to postpone meetings with social workers, saying he had car trouble.
On the day of the girl's eventual death attending paramedics noted the girl had been exposed to extensive bruising to her lower body which had been administered over recent weeks.
At the time, the father was noted telling paramedics: 'I got a bit frustrated and I harmed the poor child. It was a few days ago but she just had some bruising.'
The prosecutor said it would be for others to decide if Alexa should have been placed with her father, but claimed there was no doubt he caused her death. 
It was also revealed that the father had choices, alternatives in dealing with his daughter, including family, close friends and social workers but ultimately had declined to reach out.
The prosecution also described Wheatley as a controlling person prone to violence in order to get his way. He had frequently hit a former partner, it was alleged.
Alexa attended nursery school but during the week of March 3 it is alleged the father lied to the school saying she had gone up north. A few days later he would call again saying that they would not be back until the following week.
On March 8 Wheatley went on the internet where he searched the following: 'Is there any way to reduce swelling and bruising?'
The next day he researched whether a milk tooth could be put back.
Early on March 12 the father Googled: 'Can bruising lead to infection?' and 'What effects do internal bruising have?'
Prior to the case's commencement Judge Andrew Bright QC told the jury: 'The killing of a child is likely to arouse strong emotions – such a reaction is completely natural and entirely understandable. Please put emotions completely to one side.'
The trial is set to resume this week.