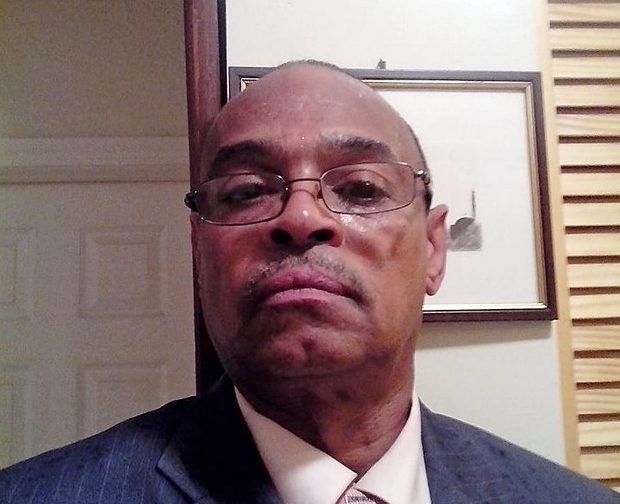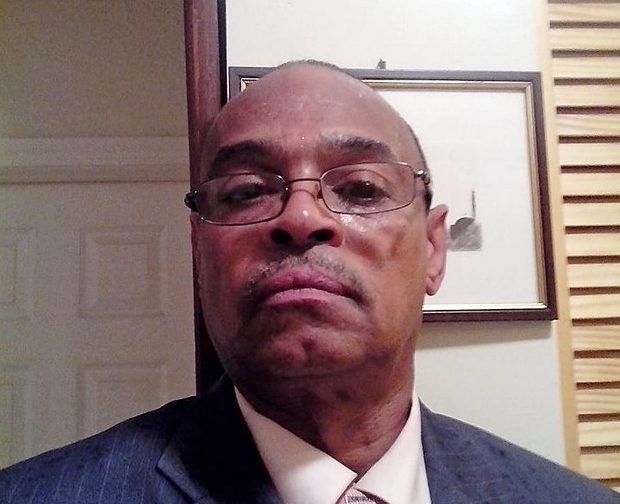 Church minister and public school dean, the Reverend Shaun O. Harrison, 55 of Roxbury, Boston has been arrested after the rogue minister on Tuesday set up a 17 year old student who he had  recruited as a drug dealer and shot him execution style in the back of the head.
Miraculously the student survived but now new questions have come to the fore with revelations that a once admired man who fought to keep crime off the streets has been revealed to be one of its biggest players.
According to prosecutors at the time of the shooting, the 'Rev' as he is affectionately known to his students, borrowed the unidentified victim's cellphone to make a call, prompting him to meet him on Magazine street with the lure of drugs and women. Instead Rev. Shaun O. Harrison tried to kill the student, with a gunshot to the head grazing the back of the head of the enlisted drug dealer.
Offered Assistant District Attorney David Bradley: 'He had told the victim that they were going to a house to get marijuana and meet up with some girls,'
'There was no one else on the street and he was shot in the back of the head. Then Mr. Harrison fled the scene.'
The assailant would eventually be arrested after turning himself in for questioning.
Harrison would be ordered held on $250,000 bail on a charge of assault with intent to kill.
Upon interviewing the student, the victim would volunteer that he had been selling marijuana for Harrison — his 'mentor' — for several months.
Bradley said Harrison had a mural of Latin King gang members in his home as well as sporting a matching tattoo under his collar akin to two men who were arrested after leaving his house, and arraigned in court beside him on gun and drug possession charges.
Offered City Councilor Charles Yancey: 'I'd seen him a few times at rallies, ironically anti-violence rallies. I saw him at a vigil on Bowdoin and Topliff streets where some kids had got shot. We were trying to win public support in finding out where the guns came from that were used in these homicides.'
Fellow minister, Rev. Miniard Culpepper, pastor of the Pleasant Hill Baptist Church in Dorchester told: 'I know Shaun pretty good. Shaun was committed to helping young folks change their lives. You know, from what I know about Shaun, I can't see that happening. I can't get to the other side of it because all I saw Shaun doing was helping young folks change their lives.'
The pastor said Harrison volunteered on several anti-violence initiatives his church founded for teens, first with a program in 2007 called HYPE — Humble Youth Peace Experience — and another effort four years later called the Trotter Park Peace Program.
The bostonherald reports that Harrison held four different jobs in five years with the Boston Public Schools, starting in September 2010, including roles as a teacher's aide, a community field co-ordinator with his last role as a dean at English High school.
Records indicated the reverend made nearly $50,000 in 2013 but a school spokeswoman said this year his salary would have been $35,000.
Neighbors of Harrison described young men going in and out of the preacher's apartment at all hours and the pungent smell of marijuana.
Offered one woman: 'We never had a problem with him, but it was who he was bringing in. They were young kids coming in at all times, at 2 in the morning. … It was worse on the weekend,'
Harrison would come to be fired by the Boston Public Schools yesterday.