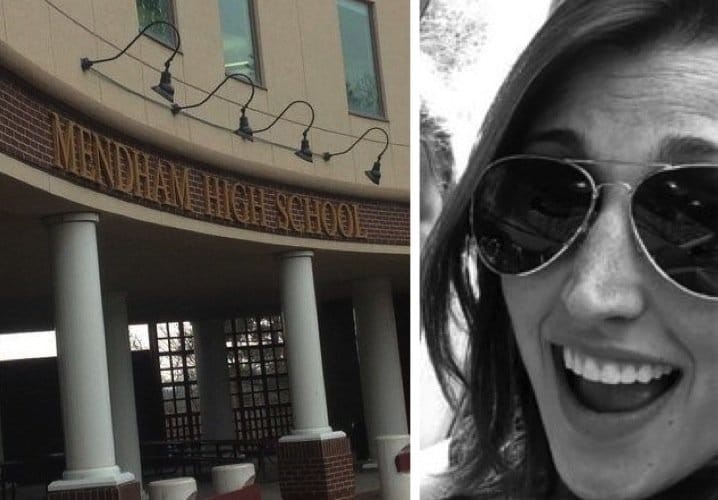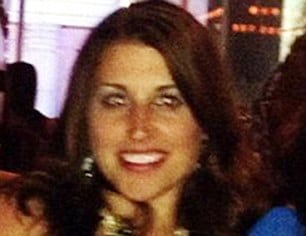 Nicole McDonough a 32 year old married NJ teacher and mother of two has been indicted after allegations that she maintained improper relationships with three 18 year old students.
The charges allege that the English teacher, also known as Nicole L. Howell at West Morris Mendham High School had sex with at least one of the students as well as engaging in indecent communications with all three.
Since all of the students are legal adults, she will not be charged for sex crimes.
Specific details about her charges have not been released.
McDonough allegedly maintained the relationships in 2013 and 2014 at several locations in Mendham Borough, prosecutors said.
Since her arrest on Dec 30th, the teacher has been suspended from her job.
Initially charged with one count of official misconduct for an alleged affair with one student. Wednesday's indictment revealed that the teacher had maintained other inappropriate relations with two other students, including engaging in improper 'communication' and 'fraternization' with two other male students.
That said prosecutors declined to elaborate on the kind of fraternizing Nicole McDonough allegedly took part in.
The indictment notes McDonough committed second-degree official misconduct because she 'did commit acts relating to her office, but constitutionally unauthorized exercises of her official functions.'
McDonough did this, the indictment says, 'with the purpose to obtain a benefit for herself, specifically emotional, mental and/or physical sexual gratification.'
The recently married teacher if found guilty could face up to 10 years in prison if convicted, the Daily Record reports.
McDonough's attorney, Timothy Smith, has since called the indictment 'overreaching' and 'legally flawed.'
Adding: 'It's a rogue prosecution based upon the prosecutor's feelings about what the law should be, as opposed to what it is.'
Wrote the teacher on the school website: 'Although teaching is one of my many passions, I am also a mom, a personal trainer, and a cross-fitter. I am a mother of two amazing girls. We also have a puggle named Tegan.'
Adding: 'The classroom is one of my many loves and I am excited to return to start a full year of school!'
It is understood the teacher taught honors English classes at the school for seven years.