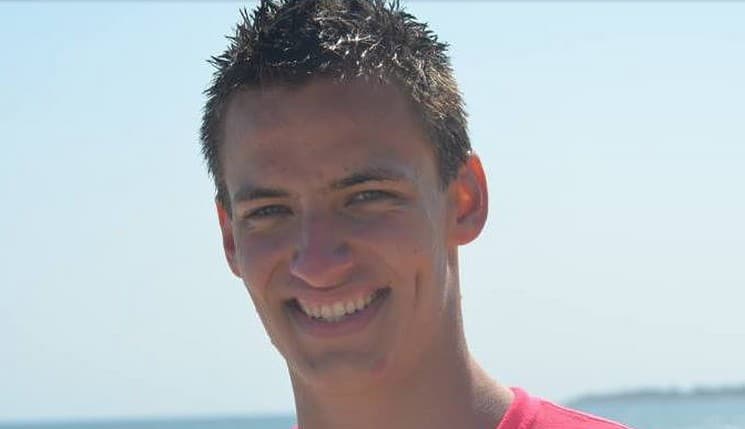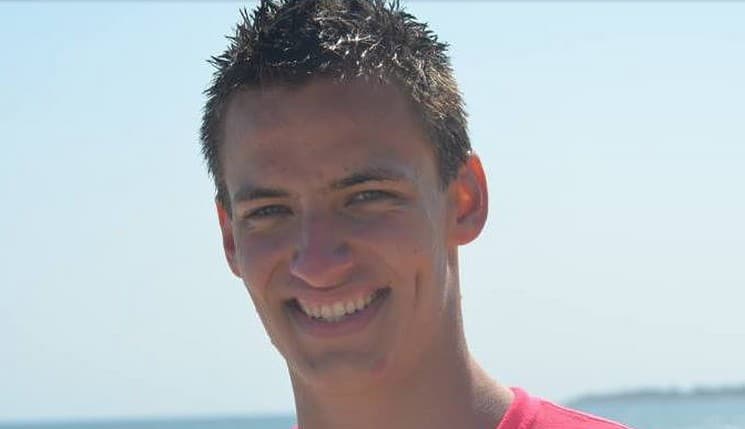 Luke Goodman a popular 23 year old college graduate has died after consuming $78 worth of marijuana candies and then shooting himself in the head.
Causing debate is whether the consumption of the thc laced candies inspired the Tulsa, Oklahoma man to shoot himself or whether in fact he had been harboring thoughts of suicide whose course of action was inspired by the consumption of the marijuana imbued candies?
According to investigators, Goodman ate four times the prescribed amount of edible marijuana candies, including a laced peach tart and red velvet cookie. He would shoot himself dead with a gun he had purportedly brought along to protect himself. Or was it to kill himself?
In the aftermath of Luke Goodman's death, his family has asserted that the 'charismatic and outgoing son' never showed sings of depression or suicidal thoughts before. Instead blaming their son's death solely on the edibles.
Told Luke's mother, Kim Goodman via CBS Denver: 'It was 100 per cent the drugs. It was completely because of the drugs – he had consumed so much of it.'
Goodman was on a two-week ski trip with his family and friends when his parents dropped him off at the bus stop Saturday to go snowboarding with his cousin, Caleb Fowler. 
Goodman's parents were on their way back to Tulsa, and their son was going to spend the rest of the trip with his cousin.  
During their day out, Goodman and Fowler went to Silverthorne where the two purchased $78 worth of pot and edibles before proceeding to get high upon their return to their lodgings.
When Goodman didn't immediately feel the effects of the drug, he took two more on top of the two candies he already consumed as well as a red velvet cookie baked with marijuana (his cousin had three cookies). Goodman's mother fears her son didn't read the warning label on the candies, which say the effects can take hours to kick in.
Several hours later, Goodman's behavior changed drastically and he became jittery, incoherent and started talking nonsensically.  
Told Luke's cousin: 'He would make eye contact with us but didn't see us, didn't recognize our presence almost. He had never got close to this point, I had never seen him like this.'
Unaware of his condition, Fowler left Goodman in the condo to hop in the hot tub with other members of their vacation party. Within five minutes after leaving his cousin, Luke shot himself in the head.
The Summit County Coroner says toxicology reports due back in a few weeks will shed more light on the edibles impact on Goodman's death. 
However, his family are certain that it was the edibles and edibles alone are what caused their son to take his own life.
Reiterated Luke's mother: 'It was completely out of character for Luke…there was no depression or anything that would leave us being concerned, nothing like that,'
'I was very, very close to him,'
'He would share heart and soul with me.' 
Kim Goodman says her son had just graduated from Oral Roberts University, a Christian college in December with a degree in marketing and had his whole life ahead of him. 
She says he had been going to the gym five or six days a week, working out for the snowboarding trip with his cousins who were some of his best friends. 
Since Luke's death, the young man's facebook page has been inundated with notes from friends and family.
Wrote one friend: 'Luke, your light shined so bright to everyone you came in contact with. I know your legacy will shine even brighter. You were hated by no one and loved by all. That smile and the joy you carried with you was contagious.'
Whilst another friend wrote: 'You were a light to everyone who knew you. You were so talented yet so humble. I will always remember the times that we shared. You have made a great impact on my life and I will forever remember you. You are loved because you showed love.'