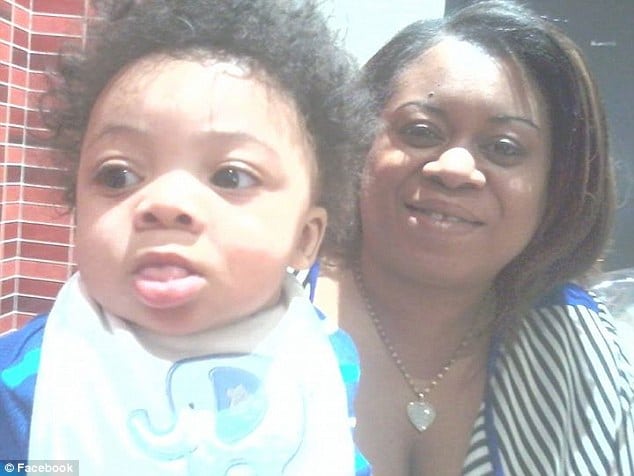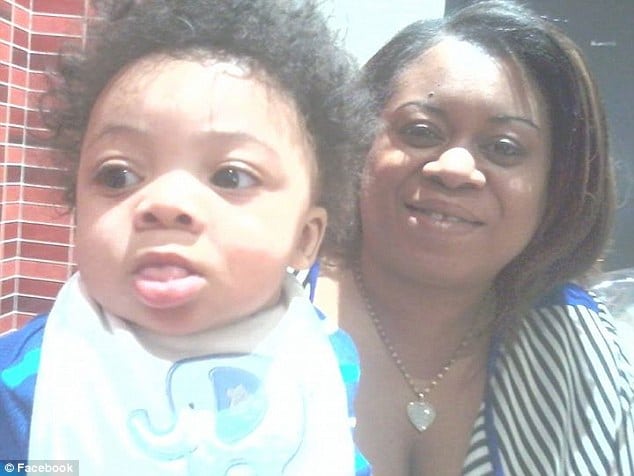 Latisha Fisher has been charged with second degree murder in the death of her 20 month old son Gavriel Ortiz- Fisher after purportedly smothering the boy in the bathroom stall of NYC midtown fast food outlet 5 Boro Burger.
Why did Latisha Fisher kill her baby son at midtown restaurant bathroom?
The child's death was discovered after a worker became concerned after noticing that the woman and child had been in the bathroom for an unusually long time.
It wouldn't be until the worker used keys to enter the bathroom after the mother refused to let the worker in that she made the grim discovery of the unconscious boy foaming at the mouth and nose, recoiled in the mother's lap.
Asked what she was doing, Fisher allegedly told, 'I put my hand over his mouth to put him to sleep.'
Witnesses would later tell the woman saying, 'The devil made me do it.'
Despite a male employee performing CPR on Gavriel Fisher until paramedics arrived the child would die as it was then rushed to Bellevue hospital.
Told neighbor Carolyn Lawson via CBS2: 'Anytime I've seen her around, she was happy pushing the baby with the father and everything, and I guess you just never know what goes on.
"Adorable little boy. I don't understand what goes through people's minds sometimes."
Adding: 'I think she just went cuckoo on whoever was up there,
'She needs help. It doesn't make sense. I think she was on medication for whatever problem she had, but I'm assuming she wasn't taking her meds.' 
Another neighbor, named Carmen, told: 'I mean if she wasn't right they should've taken that baby away from her.'
Whilst other neighbors at Fisher's Lower East Side apartment building described the mother as violent with one saying her apartment reeked of weed.
A few recalled an older child had been taken from Fisher and had even knifed a family member a number of years ago.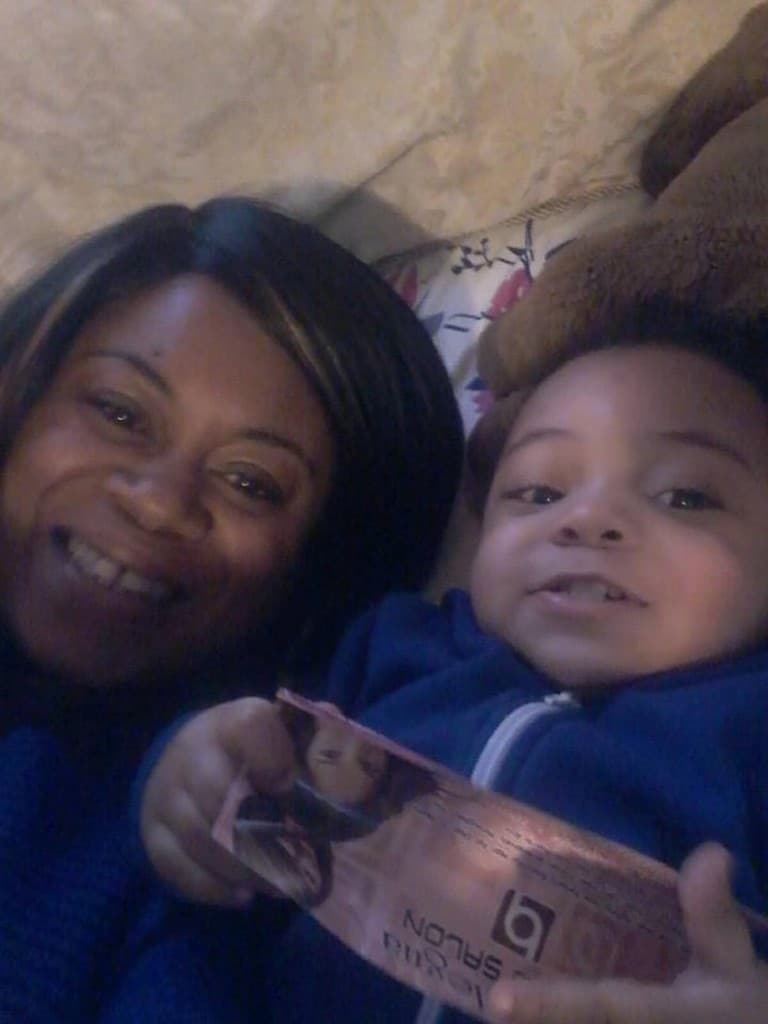 Fisher's neighbors in the Lower East Side housing project where she lives told the New York Times that she and her boyfriend, Gavriel's father Luis Ortiz, had started fighting around Halloween.
Recent posts on Fisher's Facebook page (she went under the name Lola Honey) appear to show her going through an emotional period.
'How did everything change on me. I went to sleep feeling well,' she wrote on March 27, one day after posting a thank you to 'everyone for supporting me'.  
Yet perhaps what makes the death of Gavriel Ortiz Fisher even more disconcerting is a report via the nydailynews telling how a NYC outlet, CASES, charged with the consideration of alternative sentencing guidelines had deemed the mother a poster child after a 2012 incident which saw the woman pour hot oil on a relative.
Reports the nydailynews: Latisha Fisher, 35, "gave birth to a son a year ago and has adjusted very well to the demands of new motherhood," reads a September 2014 report prepared by the alternative sentencing group CASES and obtained by the Daily News.
"She has been the poster child for an alternative to incarceration program."
To boot the woman had been out in and out of mental hospital dealing with paranoia schizophrenia.
The Administration for Children's Services released a statement Tuesday saying: 'We are horrified by this tragic death, and the Administration for Children's Services has initiated an investigation. It is critical that all New Yorkers report any suspected signs of child abuse or neglect to help ensure we protect children at risk.'