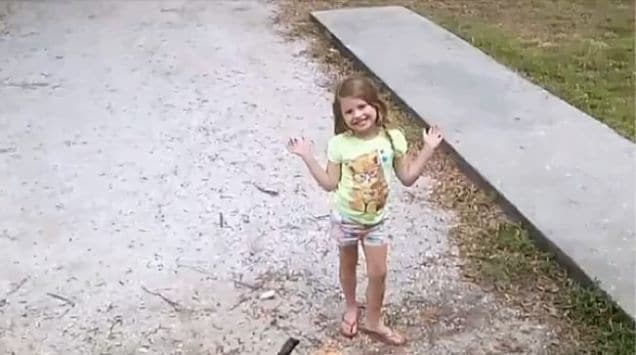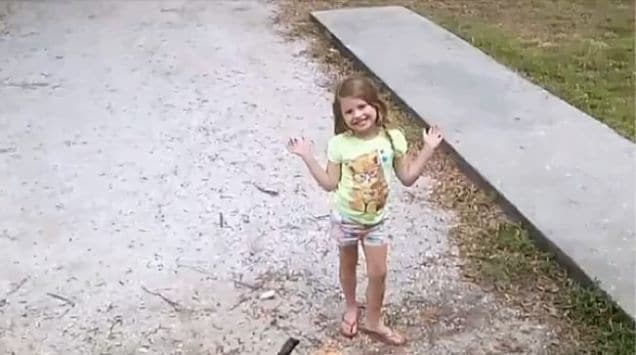 John Nicholas Jonchuck Jr a 25 year old Tampa, Florida man has been arrested after throwing his five year old daughter off a bridge and killing her whilst cops were pursuing him after observing him driving over 100 miles per hour.
Stopping along the Dick Misener bridge (along the approach to the Skyway) the father pulled out his daughter and threw her over the side, where she plunged 62 feet below to her death.
Officer William Vickers, who had been giving chase then proceeded to climb down a ladder with the futile hope of reaching the victim before her father drove off. Daddy would eventually be apprehended after the officer called for help courtesy of fellow Manatee County, St Petersburg deputies.
Divers would eventually recover Phoebe Jonchuck a mile from the bridge. Attempts by paramedics to revive the daughter would fail.
Offered St. Petersburg Police Chief Tony Holloway: 'We don't know if the child was alive at the time the child was thrown into the water. The officer said he thought he heard the child scream, but he is not sure. We're just waiting for the report to come back from the ME's Office.'
Daddy's criminal curriculum vitae includes multiple arrests for domestic violence and DUI, including a complaint from a family friend who dad and Phoebe lived with in 2013 in which Melody Dishman told included receiving harassing text messages from dad.
Offered the former family friend: 'Maybe financial issues, maybe he had nowhere to go. Maybe it was the drugs. I think the drugs made him snap.'
At the time John Nicholas Jonchuck Jr would pack his bags and leave with his daughter in the middle of the night some time during October, 2013 never to be heard of from Dishman until two days ago where he had sent her a barrage of harassing texts and phone calls.
Reiterated Dishman: 'He was texting my phone… saying he's a parrish of God. So, I don't know what his mind was doing, but I did call the police and they told me to take it to the courthouse.'
Phoebe's mother, Michelle Kerr, would tell she last saw her daughter and Jonchuck on Christmas Eve. They had a nice evening together and then he called child protective services on her and made false abuse allegations, she said. 'He does the Jekyll and Hyde. It's just something that goes on in his head, he just wasn't wired right,'
The best friend of Phoebe's mother, Michelle Kerr, would also speak out about sheltering the family a year ago.
According Kerr's friend, John Jonchuck had full custody because Kerr suffers from multiple sclerosis.
Kerr's friend said the couple broke up shortly after the birth of Phoebe and Phoebe's mom recently began dating a new man.
Our collective hero has since been charged with 1st-degree murder, aggravated assault on an officer, and fleeing and eluding and aggravated assault with a motor vehicle on a law enforcement officer.