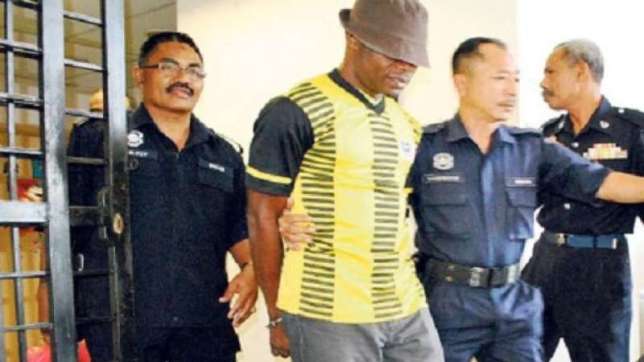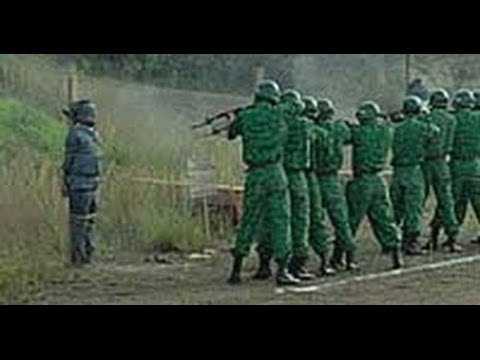 International fissure has erupted with the death of five foreign individuals and one local woman who were executed by an Indonesian firing squad for drug smuggling this weekend.
Shot were Tran Bich Hanh, 37, of Vietnam, and 26-year-old Indonesian Rani Andriani who were executed shortly after midnight on Saturday after exhausting all their possibilities for appeal and clemency.
The final wish of Tran, who had begged to be allowed to be executed in her home country, was to face the firing squad uncuffed. It was granted. 
Also executed were four men, one from Brazil, Malawi, the Netherlands and Nigeria, shot dead in pairs at the same time on Saturday on the Nusakambangan island penal colony.
The executions took place after President Joko Widodo rejected the condemned convicts' requests for clemency last month.
Tensions would also come to the fore after Widodo refused a last-minute appeal by Brazilian President Dilma Rousseff and the Dutch government to spare their countrymen – Brazilian Marco Archer Cardoso Moreira, 53, and Ang Kiem Soe, 52, who was born in Papua but whose nationality is Dutch. 
In response, Dutch Foreign Minister Bert Koenders said he had temporarily recalled the country's ambassador to Indonesia and summoned Indonesia's representative in The Hague to protest Ang's execution.
He said the 'cruel and inhumane punishment' was carried out despite King Willem-Alexander and Prime Minister Mark Rutte personally contacting Mr Widodo.
Reiterated Koenders: 'My heart goes out to their [the victims'] families, for whom this marks a dramatic end to years of uncertainty,'  
'The Netherlands remains opposed to the death penalty.'
A spokesman for Brazil's President Roussef said she was 'distressed and outraged' after Indonesia ignored her last-ditch pleas.
Told a spokesperson: 'Using the death penalty, which is increasingly rejected by the international community, seriously affects relations between our countries.'
The spokesman would add that the Brazilian ambassador to Jakarta was being recalled for consultations.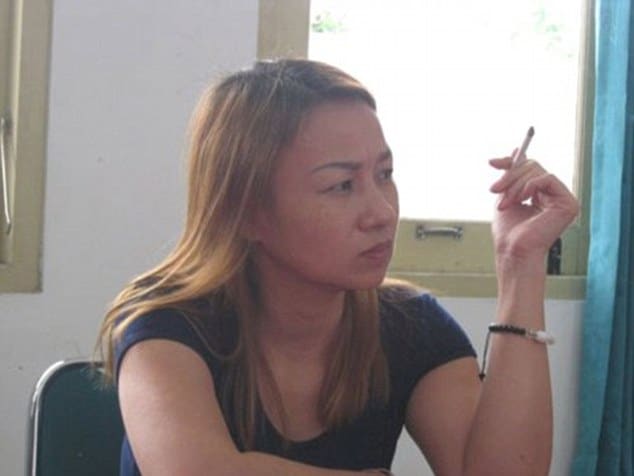 Amnesty International would condemn the executions, the first under the new president who took office in November, describing them 'a retrograde step' for human rights.
But Indonesia's attorney general, Muhammad Prasetyo, would hold the line that there is no excuse for drug dealers and 'hopefully, this will have a deterrent effect.'
Mr Prasetyo said the new government had a firm commitment to fight against drugs. President Widodo, who has personally taken a particularly hard line towards drug use, has said he would not grant clemency to 64 drug convicts on death row.
'What we do is merely aimed at protecting our nation from the danger of drugs,' Prasetyo said on Thursday.
He said figures from the National Anti-Narcotic Agency showed 40 to 50 people die each day from drugs in Indonesia.
He said that drug trafficking rings have spread to many places, including remote villages where most victims are youngsters.
The executions come at a time where Indonesia has become the largest drug market in Southeast Asia with 45 per cent of the region's drugs in circulation notes the UK's independent.
A second batch of executions would be held later this year and also target drug smugglers, he warned.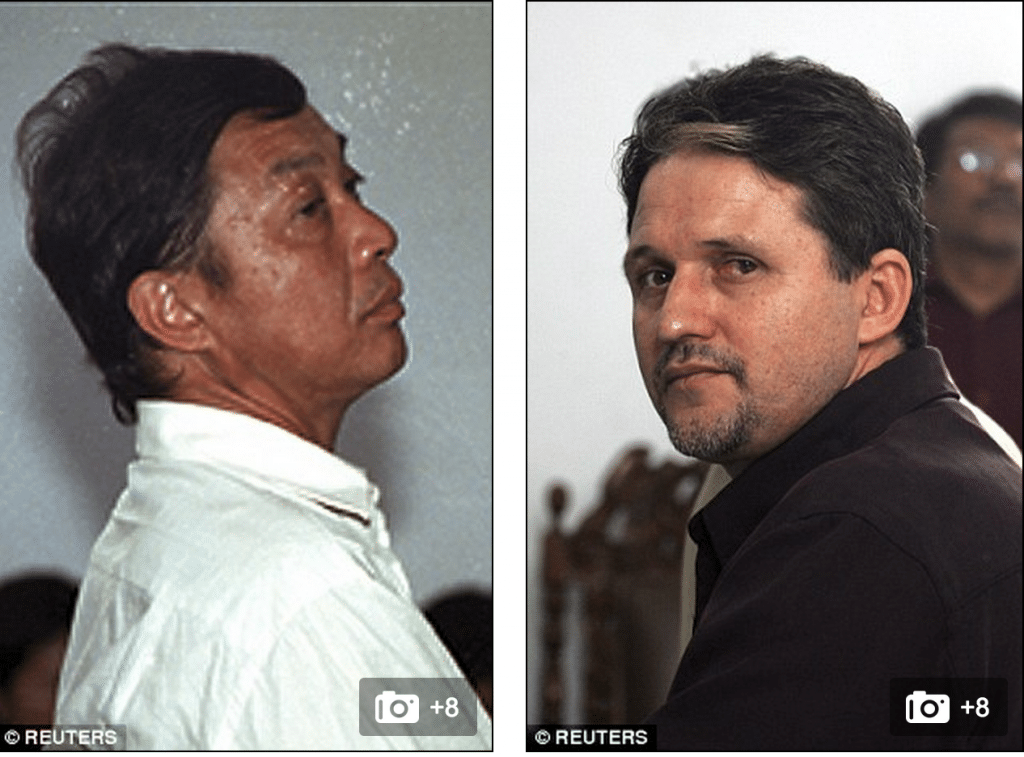 Rupert Abbott, Amnesty International's research director for Southeast Asia and the Pacific, has called for Indonesia to rethink its position on the death penalty. Indonesia resumed executions in 2013 after a five-year gap.
Told Abbott: 'Indonesia's new government took office on the back of promises to improve respect for human rights, but carrying out these executions would be a regressive move,' he said.
'Rather than putting to death more people, the government should immediately impose a moratorium on the use of the death penalty with a view to its eventual abolition'
Amnesty would note that drug-related offenses do not meet the threshold of the 'most serious crimes' for which the death penalty can be imposed under international law.
While no executions were carried out in Indonesia in 2014, the government has announced that 20 are scheduled for this year, the campaign group said.
Reiterated Abbott: 'It would be a huge set back if the government goes ahead with its plans to execute as many as 20 people during the year. Tackling rising crime rates is a legitimate goal of President Widodo's administration, but the death penalty is not the answer and does not work as a deterrent to crime.
'The plans for a new spate of executions come at a time when the government is actively seeking to protect Indonesian nationals who face the death penalty overseas.
'If the death penalty is wrong elsewhere, it is surely wrong in Indonesia too.'
Indonesia, a sprawling archipelago of 250million people, with extremely strict drug laws has at present more than 138 people on death row, mostly for drug crimes. About a third of them are foreigners.
top image found here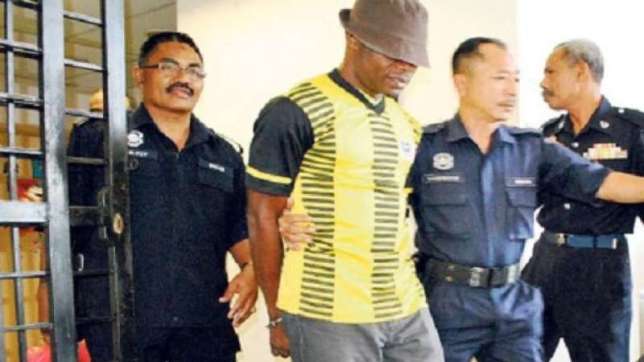 And then there were these comments on the web that made me wonder:
Why the outrage? Many states in the US impose the death penalty. They know the law and got caught with large quantities of drugs. Drugs are an evil. These men make make big money through the misery and death of others.
Foreigners Nationals should not be so arrogant and disrespectful as to ignore other states laws.
You smuggle drugs and go near Indonesia, you know this is the consequence, I have no sympathy for them whatsoever.
I don't have any sympathy for Indonesia. Along with Thailand it runs one of the biggest international pedophile services on the planet with almost no intervention by their Govt. I'm sure there are good people in Indonesia, but it is a moral cesspit and shooting drug dealers doesn't even begin to address that.
These countries may be a little harsh, but they don't have to put up with all the #$%$ that we suffer in the United States where we tolerate everything. I feel sad for the families of those executed, but think about what drug pushers and users are doing to this country. In China, they execute people for drugs and they solved their problem. We just suffer by endlessly paying the bill for these people. We pay for their treatment. We pay for the crimes they commit. We pay to house them in prison for the crimes they commit. Drugs are an endless liability. The cost to the taxpayer is enormous. In the US we just suffer and watch the national debt go up while we build more prisons. Who really blames other countries for these measures? Not me.