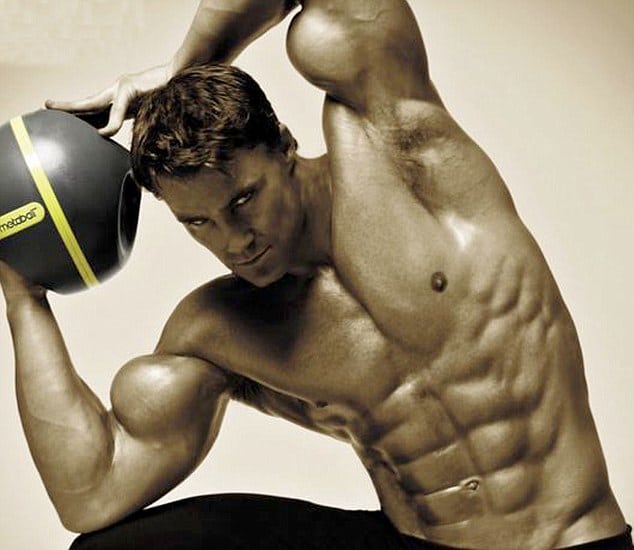 Greg Plitt a 37 year old actor and fitness model was struck and killed by a Metrolink train in Burbank, California, while walking on the tracks Saturday afternoon.
According to a report via CBS the actor dressed in all black came to be struck after stumbling over the tracks with a video camera in his hand.
Reiterated Metrolink passenger Victor Crowell via KABC: 'He had on all black. The train went by. I saw him stumble over the tracks. He had a camcorder in his hand,'
Burbank police Sgt Scott Meadows told NBC Plitt was pronounced dead at the scene, saying the death 'was not clearly a suicide.'
At the time of the incident, Plitt was filming an ad for a protein shake.
Andy Cohen of Bravo called Plitt, whose new series Friends to Lovers is set to premiere Monday, 'as nice as he was beautiful.'
'We couldn't take our eyes off Greg Plitt after we cast him on "Work Out,"' the talk show host and former head of development at Bravo said in a tweet. Plitt 'seemed invincible, like Superman.'
In addition to reality television, Plitt has starred on shows such as Days of Our Lives, Grudge Match and 10,000 B.C., along with having flexed on the covers of more than 250 fitness magazines.
Youtube videos mixing workout advice with inspirational speeces have racked up millions of views.
Originally from the Baltimore suburb of Lutherville, the UK's Mirror reports that Greg Plitt trained at West Point, serving for five years as an officer in the Army Rangers.
After his military career, he became a personal trainer and fitness model, eventually starring on Bravo's 'Work Out' and 'Work Out In The Zone.'
Authorities stated Plitt was filming and photographing trains and said they were going through the recordings to see whether the incident was documented. 
The 180 passengers were unharmed and transferred to a bus to be taken to Union Station, while a return train was cancelled.