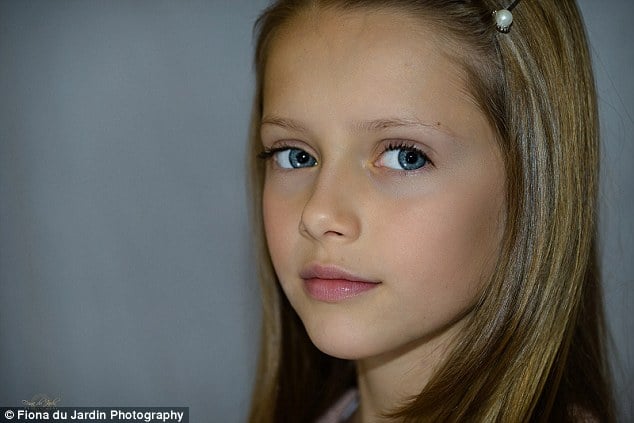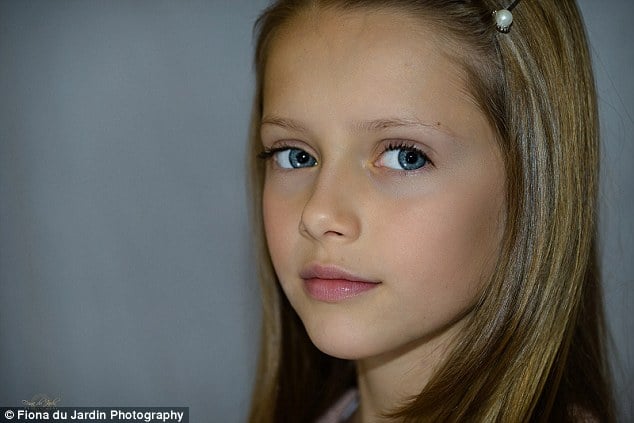 Bearing an uncanny resemblance to Russian child supermodel, Kristina Pimenova, Montreal's Anne-Marie Ashcroft, 41 is betting that her daughter, Elizabeth Hiley, ten may be the next big thing in child modeling. But that too some warn may come with disagreeable caveats.
Tells Ashcroft via the UK's dailymail in an exclusive: 'The likeness between Kristina and my daughter is uncanny,'
'Before I came across Kristina, I was reluctant to allow Elizabeth to start at such a young age. Now I realize that the time for her is right.'
Comparing her daughter to Kristina, who has covered Vogue Bambini and modeled for Roberto Cavalli, Dolce & Gabbana and Armani, Anne Marie Ashcroft says she is optimistic for her daughter's career as a model.
Contemplates the mother who admits once had her own modeling aspirations: 'Logic dictates that Elizabeth could in all likelihood achieve a similar – or dare I say better – standing as a child model.'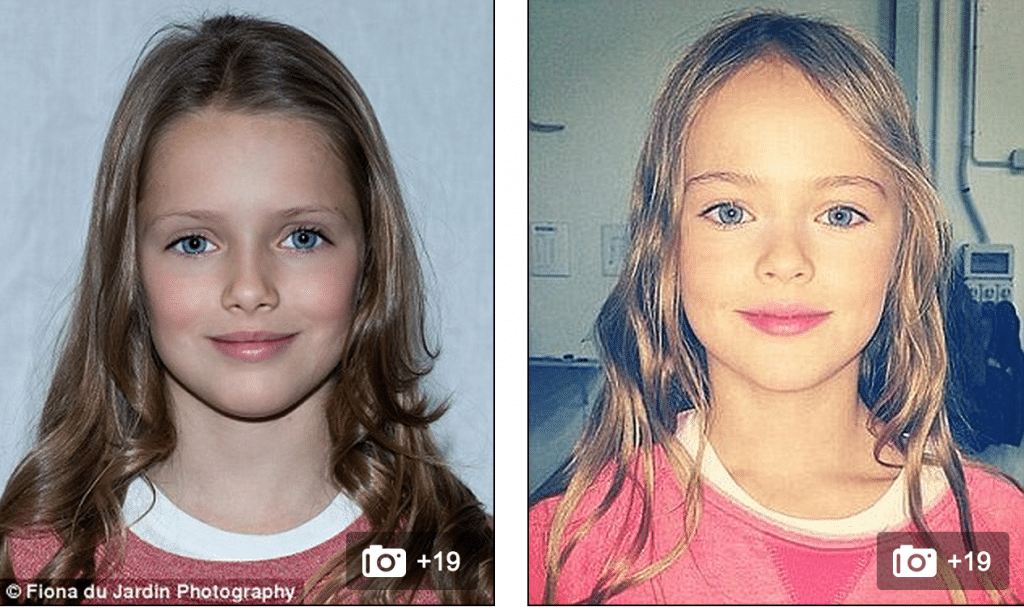 Intrigued by the likeliness of her daughter to that of Pimenova's and curious to explore the potential for her own daughter, Ashcroft sets up a shoot with photographer Fiona du Jardin, in which Elizabeth Hiley would be photographed in similar poses to the ones that of Kristina's which at the time had some gasping and wondering if the Russian super model was being sexualized?
The shoot would lead to Elizabeth being picked up by two agencies, Folio, an adults-only agency based in Montreal and Kids London, which will represent Elizabeth in Europe over the school holidays.
That said, Anne- Marie Ashcroft is very aware that some may question (this author included) her wisdom in parlaying her daughter at such a young age in the predatory world of modeling.
Offers Folio agent Catherine Marsland, who made an exception in signing up the agency's only child model: 'Sadly, we live in a world where we as parents must be vigilant in protecting the safety of our children from those wishing to exploit or seek to harm them.
'As Elizabeth's Mother, I will seek to find a safe and healthy balance vis-a-vis Elizabeth's public exposure in her pursuit of a career in modeling.'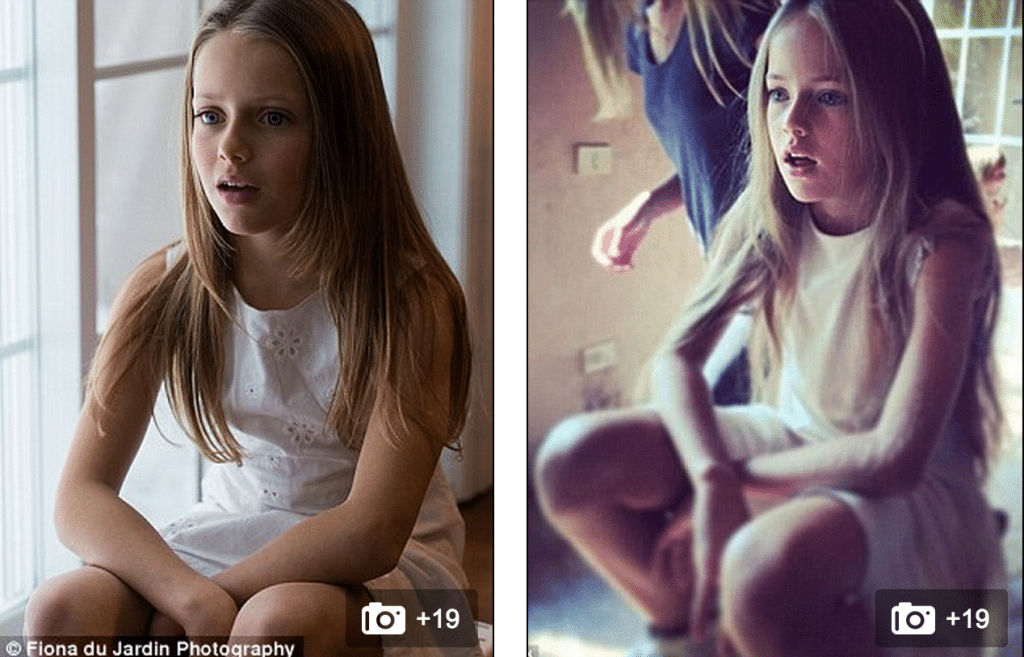 Asked whether she fears images of her daughter will come to be viewed in sexualized terms, Ashcroft responds:
'You must think like a pedophile in order to see something sexual in [Kristina's] pictures, so it is time for you to see a doctor.
'In fact I must say she does not especially like it when I am photographing her, so I do it quickly and when she doesn't notice. I am certain in my mind all her photographs are absolutely innocent.'
Adding: 'Elizabeth is mature for her age and is a determined girl,'
'I have given careful consideration to my decision to allow her to pursue her dream of becoming a model.'
She adds: 'I do not believe that there is a "magical" age when suddenly this becomes right. I think quite simply that one must look at what's best for the individual child.'
Something one wonders is necessarily the case as a perhaps too young Elizabeth Hiley is thrust into the merciless world of modeling where sexuality and lost innocence are vague interchangeable after thoughts….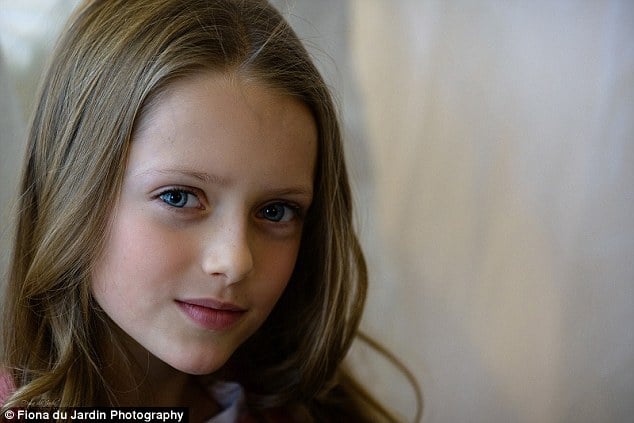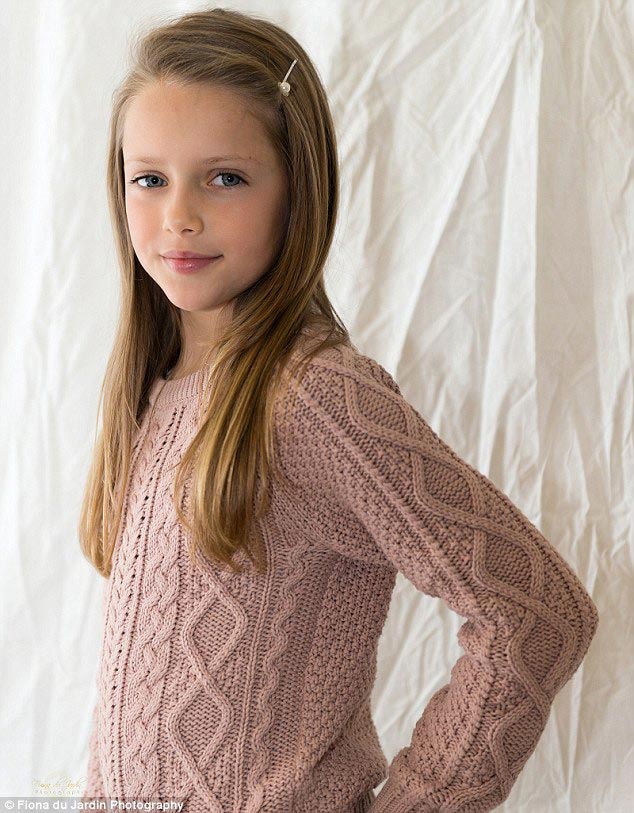 And then there were these reflections on the web that caught my attention:
Our narcissistic, self-righteous parents are stripping their children of their childhood and innocence. This is really sad to see these little girls portrayed this way. The only hope is they grow passed their parents limitations.
Poor poor child…..whatever happened to childhood? Destroyed by ambitious mother.
Elizabeth is certainly a very pretty young girl, bearing a resemblance to Kristina. However I find the mother contradictory stating she takes innocent photos of Elizabeth, when in a set of photos she posed her daughter as Kristina, the same pose many said was distasteful for a girl of her age. I find the mother all a bit too money grabbing personally.