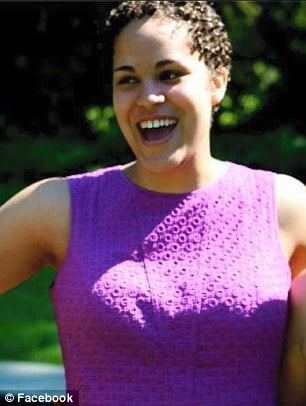 Princeton University school authorities have yet to publicly disclose how Audrey Dantzlerward, a star Princeton student came to die this Monday morning, just two days prior to her final exams. The 22 year old's abrupt death has now led to questions if there was foul play involved?
Despite questions of how the 22 year old ivy league student came to die, school officials have insisted that foul play is not suspected.
The girl's death would come to be reported after her lifeless body came to be found in her dorm room where she was a resident of Edwards Hall.
The dailyprincetonian reports that friends remembered her as a 'proud feminist' who aspired to be a children's author.
The journal would note the young woman was a member of the Wildcats, Princeton Women's Mentorship Program, Princeton Presbyterians and the Edwards Collective, a residential program that centers around the arts.
Pursuant to Audrey Dantzlerward's sudden abrupt death, The Princeton Women's Mentorship Program would issue the following statement:
'The Princeton Women's Mentorship Program leadership team is deeply saddened by the loss of Audrey,'
'We would like to respect the privacy of the Dantzlerward family during this difficult time.'
Students who would like to speak with counselors have since been encouraged to visit Counseling and Psychological Services or call (609) 258-3285 to reach a counselor.
The school has since organized a remembrance for Dantzlerward scheduled for Monday night at 7:30pm in Murray Dodge Hall as it continues to decline disclosing how the gifted student may have come to abruptly die….only to tell that there is more information forthcoming…