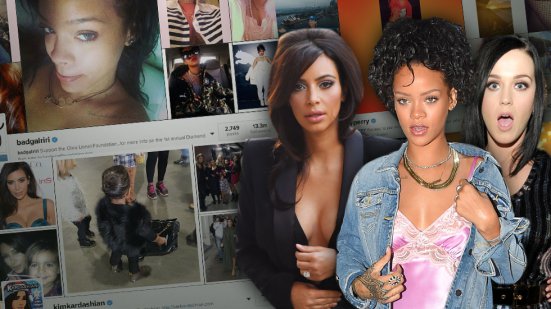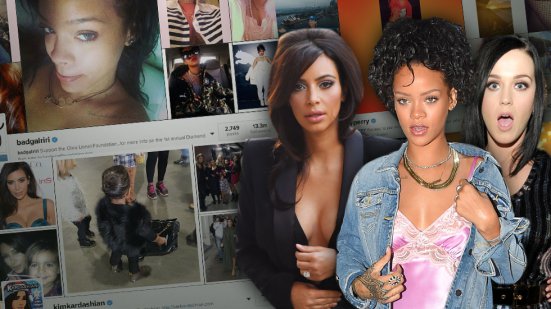 It was inevitable and alas it's here: the purging of fake instagram accounts courtesy of dummy accounts, spambots and fake likes and followers. Which of and within itself shouldn't bother anyone except that is, those of us, like major celebrities who have now seen their social cache take a dive since the purge has led to the overnight eradication of millions of purported followers.
Notes theverge: The event, which began today after the photo-sharing service made good on its promise to start deleting millions of fake accounts, has been dubbed the "Instagram Rapture" after the follower counts of apparently popular Instagrammers were savaged.
Whilst the bigger names within popular culture saw themselves take a beating (nypost: 1.3 million of Kim Kardashian's vanished. Rihanna's decreased by about 1.2 million. Katy Perry's went down 300,000. Even Oprah lost 100,000) not surprisingly it was the lesser than (yet) household celebrity aspirants who saw their following take an abrupt and voluminous hit.
Adds the verge: Rapper Tyga saw his followers drop from 5.5 million to 2.2 million, while Ma$e committed Instagram's version of seppuku, deleting his account after freefalling from 1.6 million followers to around 100,000.
Of course none of this ought to surprise any of us as the practice of buying fake followers to artificially lift one's public profile or the appearance of sudden desirability has been a stacked game from the beginning with pr teams often being brought in with the explicit task of doing whatever it takes to get followers. Even fake ones.
There's also an additional fall out: celebrities and other social media stars' future profits taking a hit.
Explains the nytimes in a previous post where it examined the booming and deceitful practice of social media pyramid schemes:
The practice is so widespread that StatusPeople, a social media management company in London, has a web tool called the Fake Follower Check that it says can tell how many fake followers a person has. According to that tool, 6 percent of Ms. Kardashian's followers are fake, as are 12 percent of Mr. Sheen's. Mr. Sheen did not respond to a request for comment. Ms. Kardashian, speaking through her publicist, said she was has never purchased followers.
For a single tweet, Facebook update or Instagram photo, brands will pay $1,500 to $2,500 to lower-tier celebrities like Marlon Wayans or Holly Madison, and up to $50,000 to upper-tier celebrities like Ms. Kardashian and Mr. Sheen.
Sums up Michael Heller, CEO of marketing agency Talent Resources: 'It's very inexpensive, so that's why many social media teams [buy followers].
And post purge: 'It's bad for a celeb for many reasons,'
'It's embarrassing, plus they also could lose lots of money.'
Which of course might explain why a handful of celebrities have declined to get on twitter or instagram this morning to publicize their merry existences and (paid) associations….