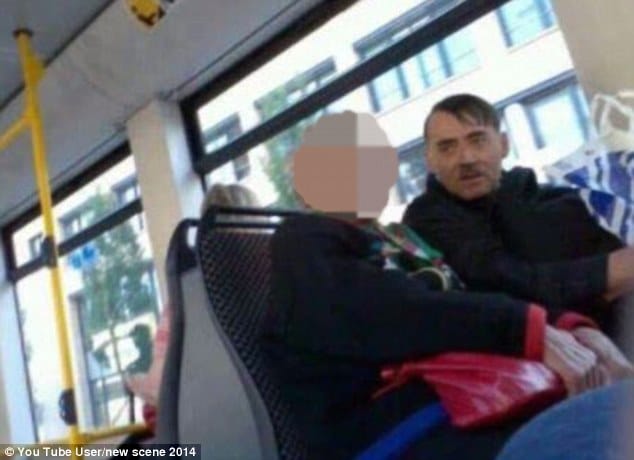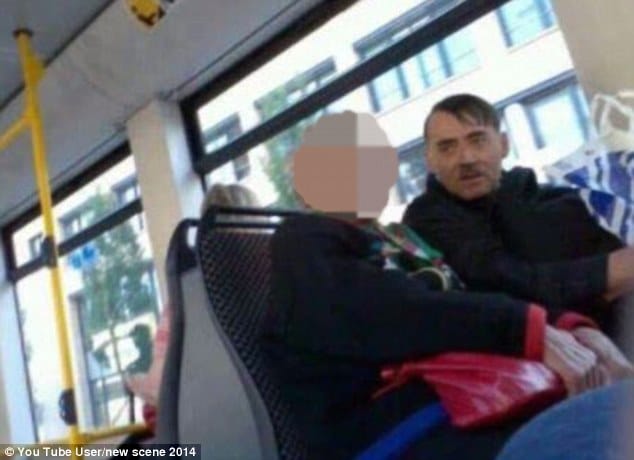 Who knew there was such ardent devotion for Adolf Hitler after all these years (actually I did, but more on that below) as an Adolf Hitler look alike in the guise of Kosovo man Emin Djinovci makes the rounds and how.
As a spitting image of the anti semitic German leader, Emin Djinovci from Mitrovica earns a handsome living charging tourists circa  80 Euros ($95 USD) just for the pleasure of taking a  photograph with him.
Which raises the awkward question who would have thought there would be such a demand in having their photo taken next to a man responsible for one of the 20th century's greatest shames, the Holocaust which saw the genocide of up to 6 million Jews and the annihilation of 60 million during World War 2.
In a report with Serbia News the 49 year old tells he has 5 daughters who he collectively calls 'Hitler's children' and is rather proud of his likeness to the Nazi leader because he fought against the Serbs – his enemies.
Offers Emin Djinovci: 'I am proud of my likeness to the Fuhrer because, like him, I fought against the Serbs – my enemies,' 
'It is easy. I find myself in Hitler's character because he fought against my enemy. Enemy of my enemy is my friend. Yes, Serbs are my enemies.' 
Emin Djinovci moved to Kosovo in 1998 from Germany to fight of Kosovo Albanians for secession from Serbia.
He carries around copies of Hitler's anti semitic autobiography Mein Kampf – My Struggle – wherever he goes and bills himself as 'Kosovo reincarnation of Adolf Hitler.'
Interestingly Kosovan media reported that local business leaders have no problem with Djinovci's peculiar way of earning a living because they believe he 'shows great enterprise.'
But if he tried posing as the Fuhrer in Germany, he would be arrested immediately because any gestures of the old Nazi regime, or the displaying of any of its symbols, is a serious crime.
Yet that didn't necessarily stop a scurry of pedestrians at a Viennese, Austrian mall from wondering in 2001 when he asked them (I was experimenting and rather curious to see if my theory would hold true or not?) where the Adolf Hitler museum might be located (knowing full well that such an abominable could never exist). That of course didn't stop at least a dozen or so individuals (including three police officers) wondering to themselves where the museum could actually be with some motioning a variety of directions as to how to make it to the museum which in fact did not exist.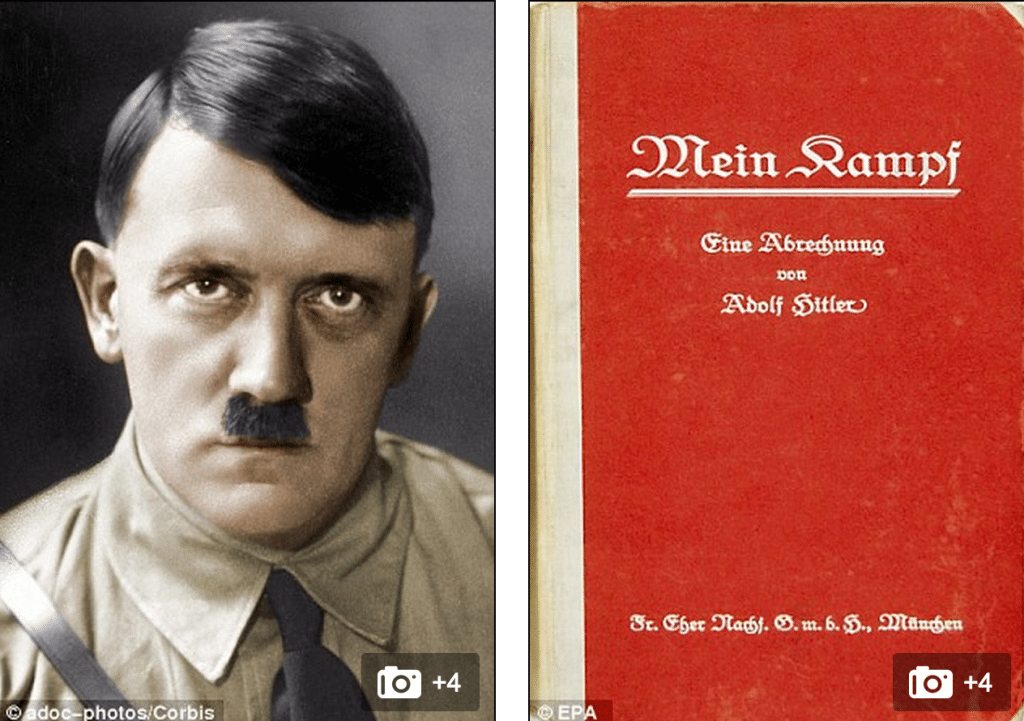 In April 1941 Hitler gave the order for German forces – backed by Italian, Romanian, Hungarian and Bulgarian Axis allies – to invade Yugoslavia and Greece. 
The Serbs and the Croats made up the majority of the population of Yugoslavia at the time. 
There was a widespread persecution of Serbs during World War Two, referred to as the Serbian Genocide.
This included extermination, expulsions and forced religious conversions of large numbers of ethnic Serbs by the Ustaše regime and Axis occupying forces. That said one wonders if the real reason that there is such heightened interest in Adolf Hitler is because latent racism, anti semitism and inertia still exists in the region that once was rife with warfare and which until even the late 90's was preoccupied with genocidal warfare.