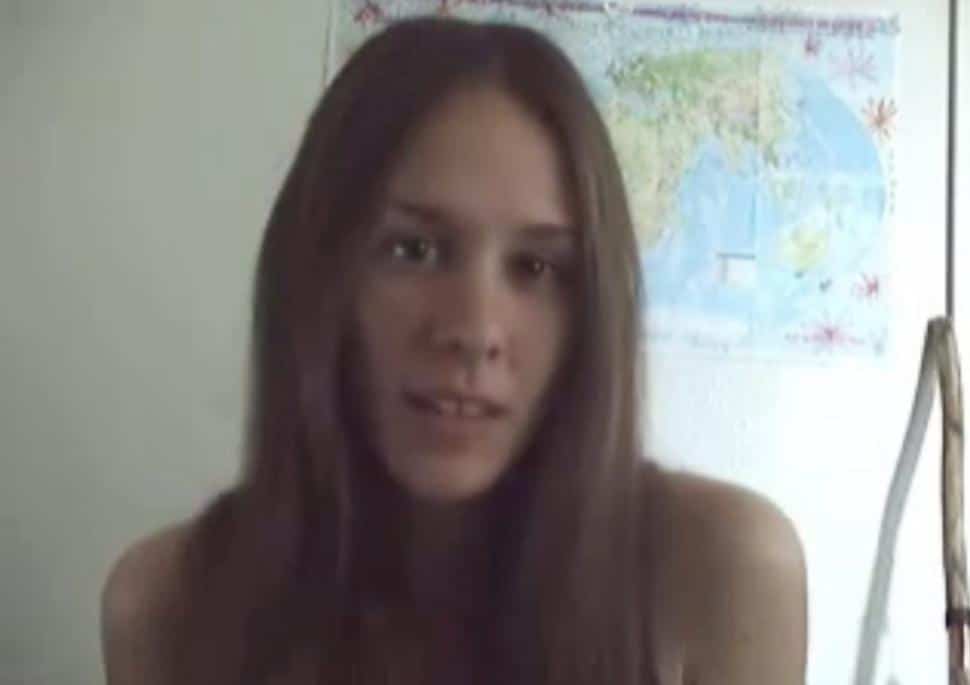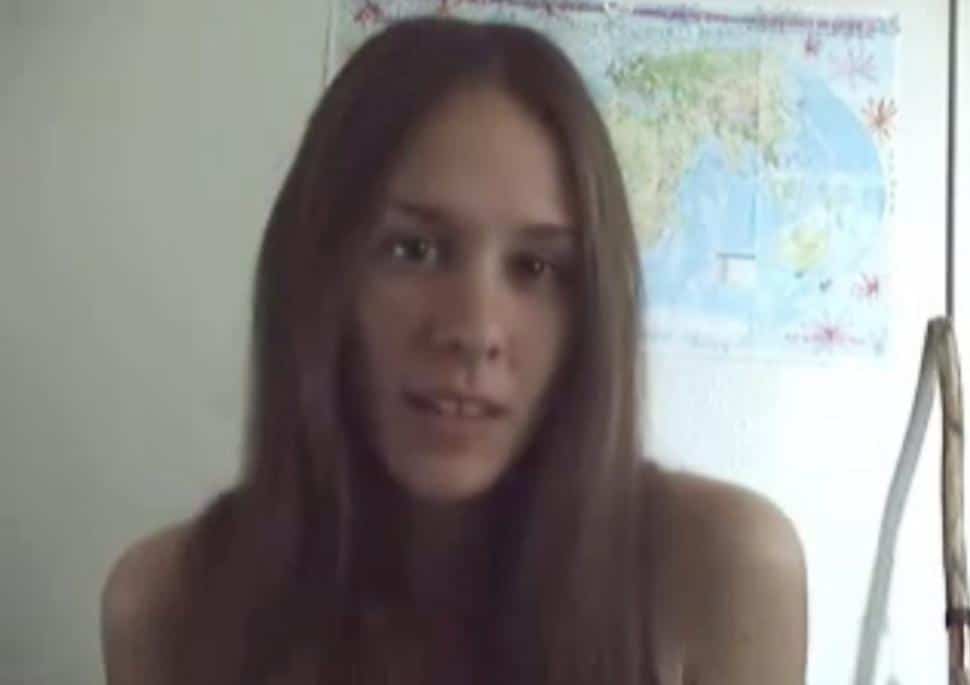 Welcome Mrs Charles Manson to high society indeed….
Whilst many of us may have wondered in disbelief whether Elaine Burton the 26 year old hanger on/groupie of Charles Manson would actually go ahead with marrying the infamous 80 year old Californian mass murderer, new images released this weekend proves otherwise.
Pictures: Why is Afton Elaine Burton really marrying Charles Manson?
Images of the new Mrs Charles Manson sporting what appears to be a wedding ring on her wedding finger reports the UK's dailymail came about after the 'super fan' was spotted outside of her Corcoran, California home on Saturday.
The improbable marriage comes after the then 16 year old teen fled her suburban Illinois home to be closer to the incarcerated killer where she has since taken to prove the life condemned jailed killer innocent of his purported crimes.
The marriage comes after the couple filed for a marriage license on November 7, which gave them just 90 days to carry out the nuptials.
Since the distribution of images, calls by media agents to the California State Prison have not immediately been returned this Sunday morning. 
California Department of Corrections spokesman Jeffrey Callison previously stated that the wedding would have to take place on a visiting day, which happen on Saturdays, Sundays and certain holidays (including Thanksgiving).
Callison said the couple would be allowed 10 guests from outside the prison, two guests from inside the prison and an officiant of their own choosing.
'I'm completely with him, and he's completely with me. It's what I was born for, you know. I don't know what else to say,' she told CNN in August.
Manson has been in prison for the last four decades, after he and four disciples of his doomsday cult carried out a series of murders in 1969.
One of their victims was Roman Polanski's actress wife Sharon Tate, who was butchered to death in her upscale southern California home when she was eight and a half months pregnant.
Manson and his disciples were initially sentenced to death, but later had those sentences commuted to life in prison.
In 2012, he applied and was denied parole, and cannot apply again until 2027 which means the couple have little chance of living together in matrimony.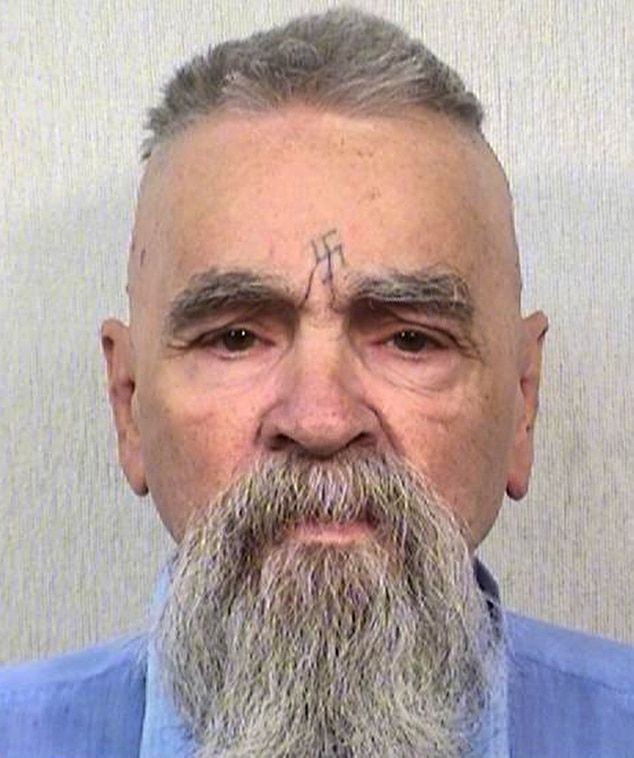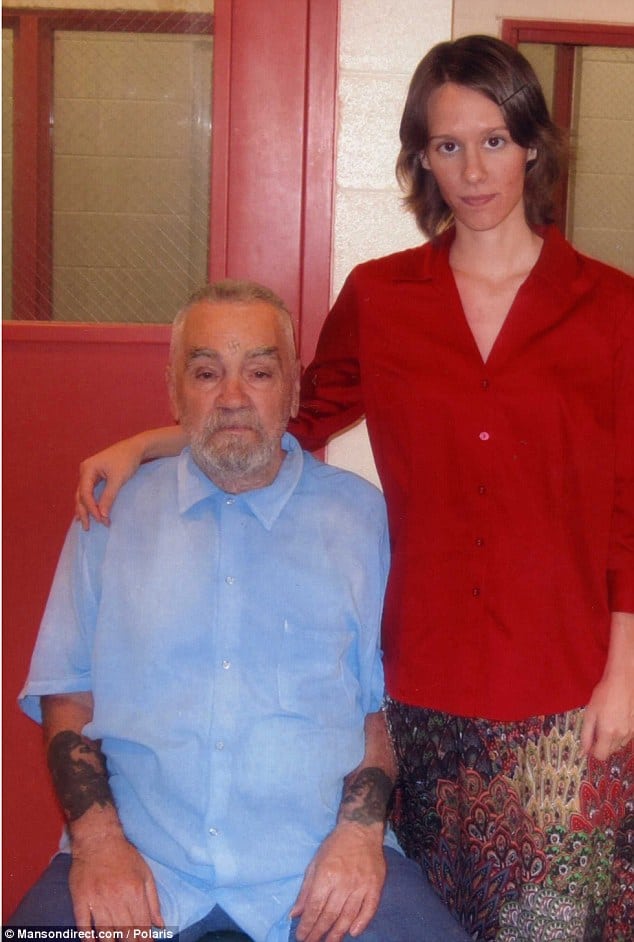 Interestingly, Mrs Charles Manson gave an interview a year ago with Rolling Stone magazine in which she said she and Manson planned to marry.
But Manson at the times was less certain about tying the knot, telling Rolling Stone: 'That's a bunch of garbage,'
'That's trash We're playing that for public consumption.'
Plans for the pair to marry would elicit the following reflections on the web, some of which I have reprinted below.
See what you think ….?
This girl is trying so hard to look like shes from Mansons era. The whole shitty camera, the hair/clothes. The way she talks. You didn't live in the 60s-70s you retard. You are a fake phony bitch looking for attention.
You're not the first dumbass chick that fell for Manson. I bet your parents are proud of you. Hopefully, the only thing good that comes out of it for you would be sale your dumbass story someday.
Because he's famous. If you're famous in American you get different treatment, even if you're a convicted criminal psychopath.
More than likely, she is after the trademark rights to the Manson name for marketing things (t-shirts, etc.) after he finally drops dead. Bonus is that she doesn't even have to have sex with him. So, she may actually just be a slightly smarter than average gold digging leech.
This woman is just another lost soul whom he somehow has managed to brainwash into thinking he's some kind of spiritual guru or something. This is his trademark & still he manages to pull it off from a prison cell decades later.
An attention seeker is an attention seeker, they will get it whatever way they can…