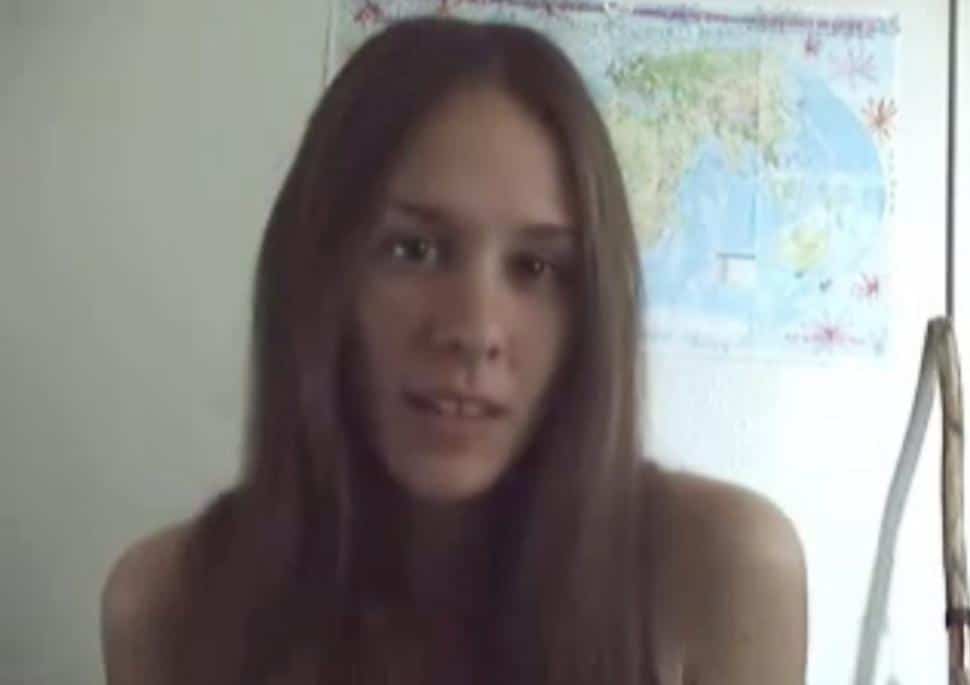 Disconcert and intrigue has come to the fore with the revelation that 26 year old Charles Manson devotee and chief of his fan group, Afton Elaine Burton is to marry the infamous 80 year old Californian mass murderer.
Elaine Burton Mrs Charles Manson turns up with new wedding ring. She actually did it!
The couple's marriage license reports AP was granted on November 7 to the pair after Burton left her Illinois home nine years ago and moved to Corcoran, California,  the site of where Mason has been locked away since 1973 for his part in orchestrating 9 murders in 1969.
It would be later disclosed that the woman's fascination with the mass murderer came when she was only 16, with her move to near the prison complex leading to deep fissures between herself and her parents.
During an interview with CNN, 'Star' would tell she was first attracted to Manson after reading about ATWA, Manson's environmental philosophy that stands for air, trees, water, animals.
'It's the life on the planet, you know,' she told at the time, 'The Earth is a rock and everything else on it is ATWA.'
Since that time Afton Elaine Burton has maintained a variety of websites maintaining the mass murderer's innocence, including Release Charles Manson Now in which she published purported letters of support from Manson fans.
The license does not specify a wedding date and indicates the couple has 90 days to get married or they will have to reapply. 
Burton, who goes by the name 'Star,' told the AP that she and Manson will be married next month.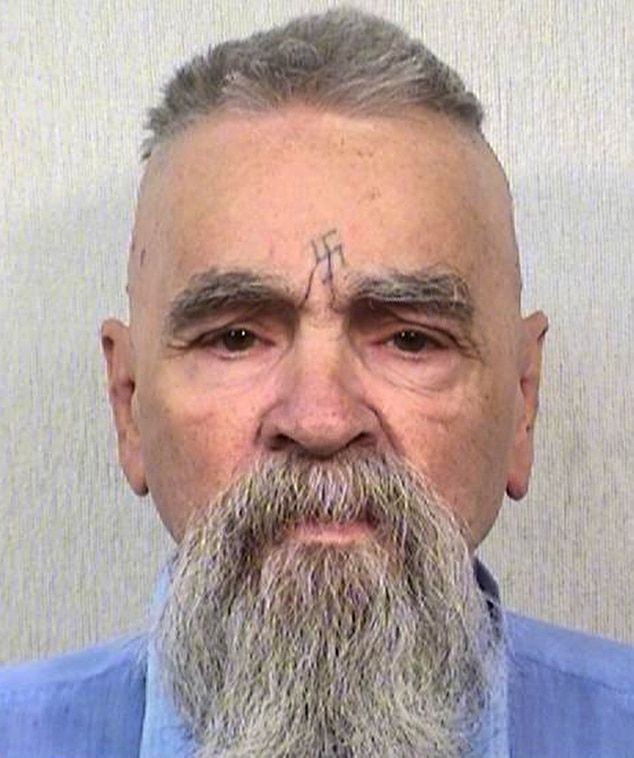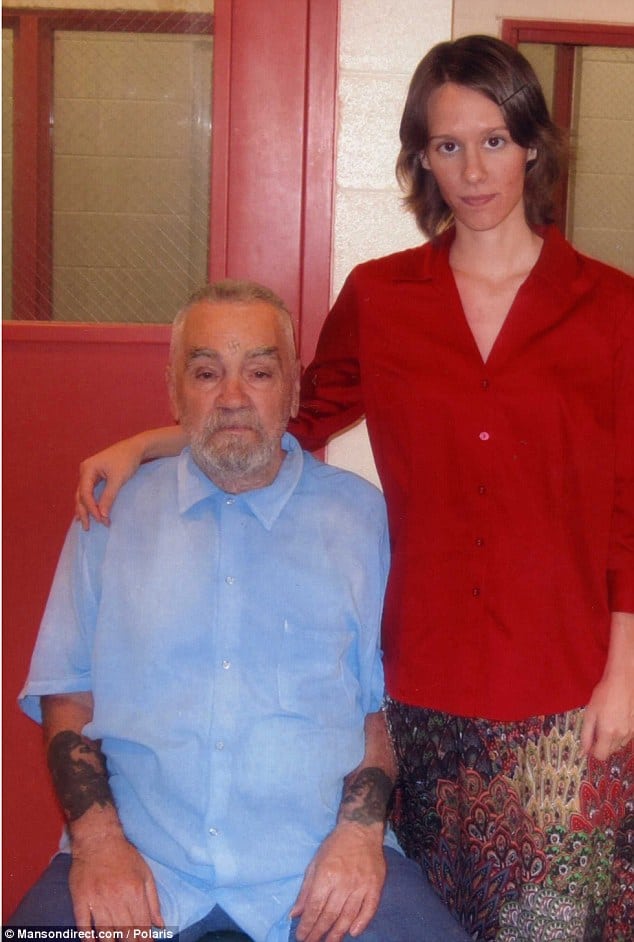 Since been sentenced to life behind bars in lieu of a commuted death sentence in 1972, Manson has been denied parole 16 times and is not eligible again for 13 years. 
As a life prisoner with no parole date, Manson is not entitled to family visits, a euphemism for conjugal visits.
So why would Burton marry him under those conditions?
'Star' believes her future husband to be is innocent and hopes to obtain information only available to relatives once she legally becomes Mrs. Manson.
She said she is interested in working on his case, and marrying him would allow her to get information not available to nonrelatives.
'There's certain things next of kin can do,' she said without elaborating.
Interestingly, Burton gave an interview a year ago with Rolling Stone magazine in which she said she and Manson planned to marry.
But Manson was less certain about tying the knot telling Rolling Stone: 'That's a bunch of garbage,'
'That's trash We're playing that for public consumption.'
And then there were these comments on the web that caught my eye:
This girl is trying so hard to look like shes from Mansons era. The whole shitty camera, the hair/clothes. The way she talks. You didn't live in the 60s-70s you retard. You are a fake phony bitch looking for attention.
You're not the first dumbass chick that fell for Manson. I bet your parents are proud of you. Hopefully, the only thing good that comes out of it for you would be sale your dumbass story someday.
Because he's famous. If you're famous in American you get different treatment, even if you're a convicted criminal psychopath.
More than likely, she is after the trademark rights to the Manson name for marketing things (t-shirts, etc.) after he finally drops dead. Bonus is that she doesn't even have to have sex with him. So, she may actually just be a slightly smarter than average gold digging leech.
This woman is just another lost soul whom he somehow has managed to brainwash into thinking he's some kind of spiritual guru or something. This is his trademark & still he manages to pull it off from a prison cell decades later.
An attention seeker is an attention seeker, they will get it whatever way they can…