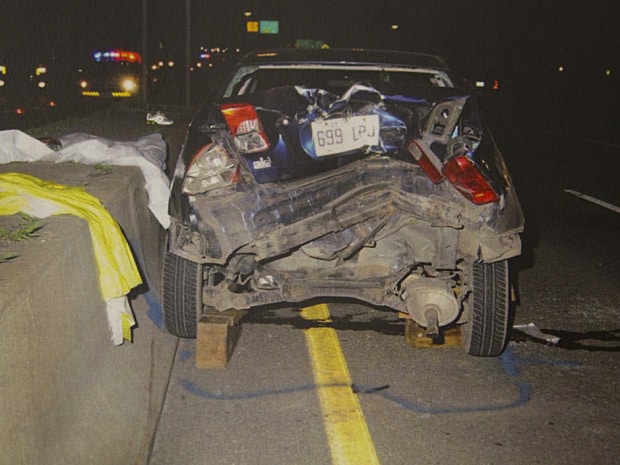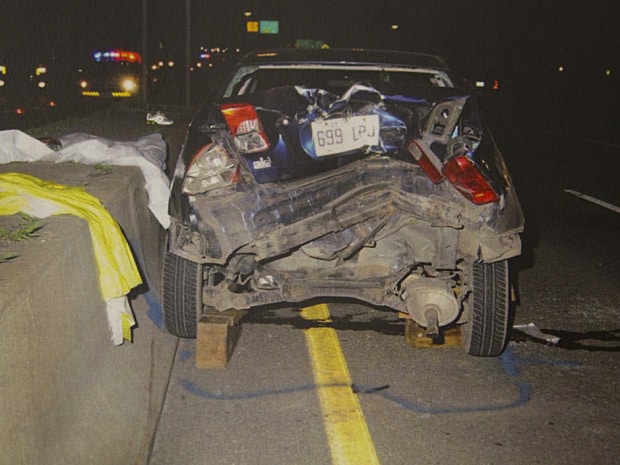 A Montreal motorist Emma Czornobaj has been sentenced to 90 days jail after suddenly stopping her car in the left lane of a freeway to assist wayward ducks crossing and in the process unwittingly causing the death of two motorcyclists traveling behind her who slammed into her automobile. 
Along with her jail sentence, a Quebec Superior Court judge ordered the 26 year old woman to perform 240 hours of community service as well as prohibiting her from driving for 10 years.
Too harsh? Emma Czornobaj faces 25 years jail for fatal crash after suddenly stopping on highway
The decision would lead to Czornobaj's lawyer telling they planned to appeal the driving ban.
The decision would incidentally be deemed a fair one by Pauline Volikakis, the wife and mother of the two victims, Andre Roy and her teenage daughter Jessie who had been traveling the pair on another motorbike.
In issuing the verdict a jury would convict Czornobaj two counts of criminal negligence causing death and two counts of dangerous driving causing death.
At the time Czornobaj had come to park without leaving her hazard lights on as well as leaving her left door open.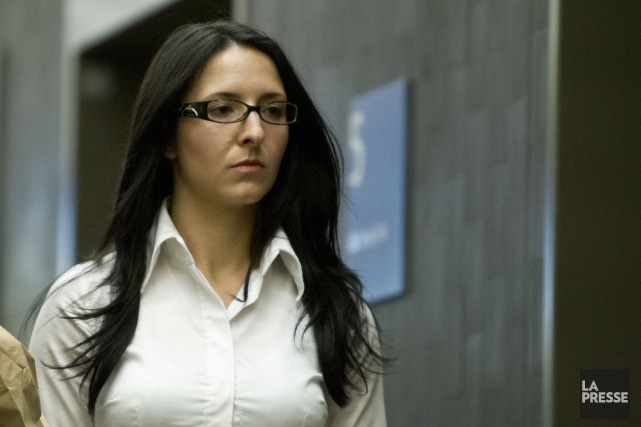 In passing sentence, Quebec Superior Court Justice Eliane Perreault noted that Czornobaj, now 26, showed no remorse during the trial and had described the tragedy as an accident.
Perreault said the accused showed a 'reckless disregard for the safety of others' when she left her vehicle to tend to the ducklings.
Prior to her sentencing many had speculated that the 26 year old woman faced a potential sentence of 26 years with many debating whether the motorcyclist traveling behind her may have been spared their lives had they been traveling slower. It would be later deemed that Roy was traveling at a speed of113 km/h to 129 km/h (70- 80mph) when he applied his brakes far above the mandatory 90 km/h (56 mph) speed limit.
Defense attorney, Marc Labelle who had previously refused a plea deal which would have seen her client serve 3 years jail said he likely would not appeal the 90-day jail term.
The Crown had reportedly sought a sentence of nine months in jail and 240 hours of community service.
Responding to the sentencing, Prosecutor Annie-Claude Chasse told: 'What we hope is that a clear message is sent to society that we do not stop on the highway for animals. It's not worth it,'
Pursuant to her sentencing Czornobaj would leave the courthouse without commenting.
According to the National Post, she is a financial analyst who graduated from Concordia's John Molson School of Business where she made the dean's list.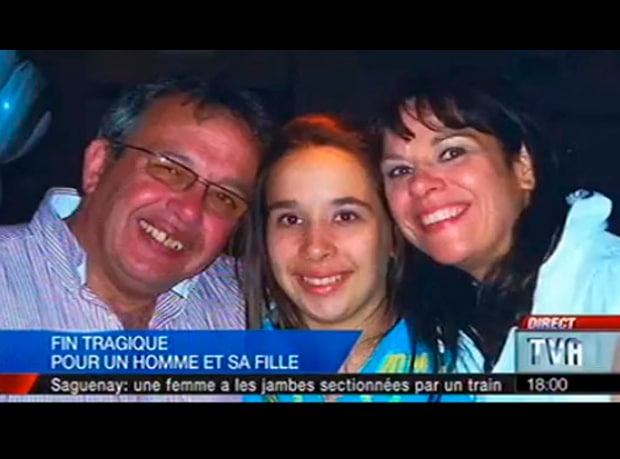 And then there were these comments on the web that made me wonder:
In the UK, if you run into the back of someone, regardless of their situation, YOU are guilty of driving without due care and attention! You were traveling too fast to take evasive action; what if they had broken down? The list is virtually endless – the speed and ignorance of some drivers, who are simply ill prepared for the unexpected, caused this crash, at least in part. To sentence this woman to a maximum of life in prison has to be one of the dumbest court rulings ever. Stupid, stupid, legal system and jurors!
In the end of the day it is each motorist responsibility to look ahead and beaware of what is in front of them. What if someone had a motor break down. This time it was someone who stopped to help some animals. Maybe she shouldn't have stopped in the road, but it is everyones own responsibility to not crash in the rear of onother vehicle. If you are driving so fast, and am so unaware of the traffic arround you should park the vehicle. I can not see this is the womans fault. This is not fair.

Only one solution would have the motorcyclist still alive and well, that is slowing down, keeping a larger following cushion, and being more keenly aware of what's going on around him.
Did she even have time to put her hazard lights on or was the motorcycle taking excessive risks by traveling too close? Specially with a child in tow?
It's hard to be too harsh on her because she was trying to prevent to death of some young animals on the road, and many people in her position wouild want to do the same. They would stop, swerve, or pull over to the side of the road.
However, if she stopped in the middle of the road? Even if the traffic was low holy smokes is that ever reckless. And legally speaking: negligent.
So yes, she should be guilty of the charges, but I would lean towards being fairly lenient with any penalty since her actions–while negligent–appeared to have good motivations, and not malicious ones.
Defense lawyer Marc La belle conducted the defense in wrong way: 1.The motorcyclist didn't adjusted his driving to the road conditions, the fact that he applied brakes proves it. 2. From the moment she stopped the car to the moment of the accident how many vehicles didn't collided comparing with the statistics. 3. The ducks created distraction on the road for other drivers and Emma took an action to correct the dangerous situation by removing the ducks from the road risking her own life 4. There should be a road sign to worn the drivers of presence of animals on the road to slow down
This is absolutely stupid. The guy on the motorcycle was speeding. Had she had her car parked there because of car trouble he would have hit it just the same. To send someone to prison for this is crazy!
Serves her right. How is it morally acceptable to put humans at danger so you can feel like an animal-loving warm fuzzy person? So much of this animal-protection or animal-rights thing is going way too far. I'm not against ethical treatment of animals but when it starts to impede with human safety, it's not acceptable.