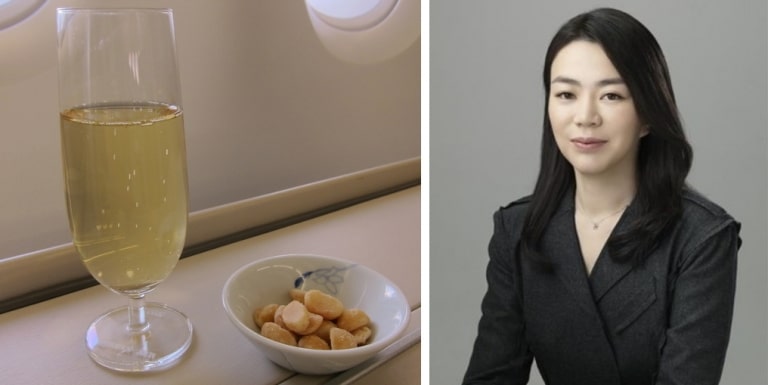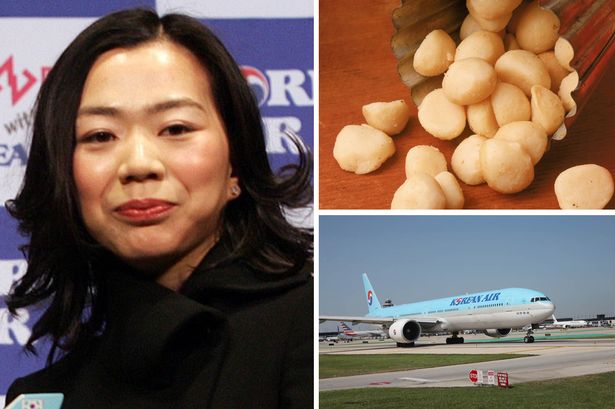 Cho Hyun-ah, a top Korean Air Lines executive and the daughter of Korean Airlines chairman, Cho Yang-ho has resigned this morning after mounting public criticism after she delayed a plane's departure from JFK back to South Korea after objecting to the way she was served macadamia nuts by one of the flight attendants.
The delay would come after the irate VP demanded the plane return to the gate so she could have the 'offending' flight attendant thrown off after being served bagged macadamia nuts as opposed to nuts on a plate, as per flight protocol.
Despite the airliner apologizing on behalf of its VP for inconveniencing (250) passengers, it would cite that it was 'natural' for Cho to fault the crew's ignorance of procedures.
Local press would tell that Flight KEO86 would be delayed by up to eleven minutes upon its return to Incheon Airport.
The incident has since led to the Korean Airlines VP now facing the potential of facing up to ten years in prison over the fracas. (But can we really believe any punishment will actually be handed out or is this just a pr effort to calm frayed nerves and restore the airline's public image?)
South Korea's Transport Ministry announced on Monday that they are investigating if Cho violated the Aviation Safety Law, which states that passengers should not cause disturbances, including using violent language or yelling, for safety reasons.
At the time of the incident which saw Cho Hyun-ah unabashedly yelling at the senior flight attendant, Flight 86 was already on the runway for its 12.50am December 5th departure from JFK reports the Korean Times.
An incensed Cho proceeded to scream at the attendant (have mercy dear lord…) and told him to bring out the company's in-flight service manual so he could read the proper nut-handling guidelines.
Upon failing to find it, Cho lost her cool and ordered the flight attendant off the flight.
'The chief flight attendant failed to get the right manual, and this led Cho to believe he was not qualified for that job,' a Korean Air official told the Korean Times.
Without giving the 250 passengers on board a warning, the pilots gave in to the Chairman's daughter's demands (wouldn't you?) and returned to the airport to drop off the attendant.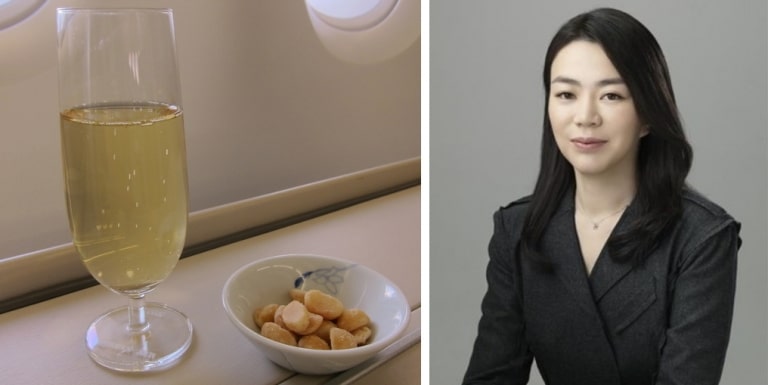 As their investigation gets underway, the Transport Ministry must try to figure out if Cho's behavior warrants a prison sentence.
'We'll see whether her behavior was against the law,' a ministry official told the Korean Times. 'It is an unprecedented case, so we need to see the related regulations.'
'Even though she is senior vice president at the company, she was a passenger at that time, so she had to behave and be treated as a passenger,' they added.
'She could have taken other measures after coming back to Korea, such as strengthening service training.'
Told an unidentified expert in the aviation industry: 'Vice President Cho's behavior is a malfeasance, usurping the authority of the captain by violating the power of the captain.'
Cho Hyun-ah's dizzy ascent within Korean Airlines comes after she joined the company where her father works as its chairman at the age of 25 before quickly being promoted to senior executive director when she was 31 years old, just seven years after she joined. She was promoted to vice president in March of last year. At present it is not understood what other career opportunities are afforded the tempestuous overload…