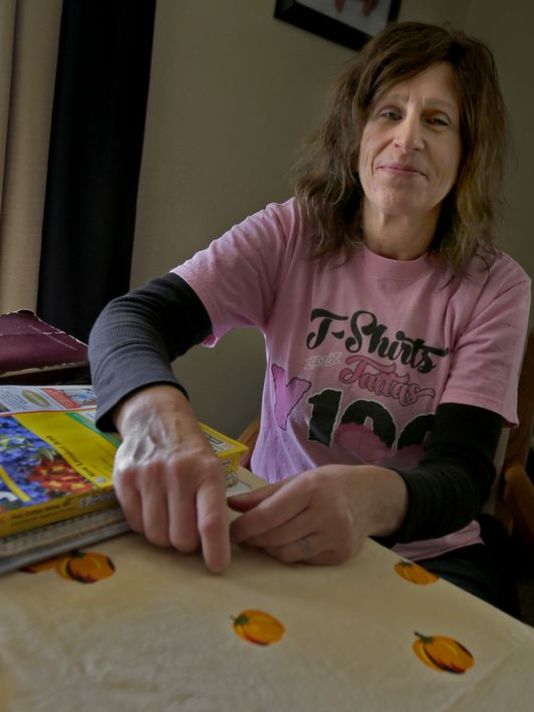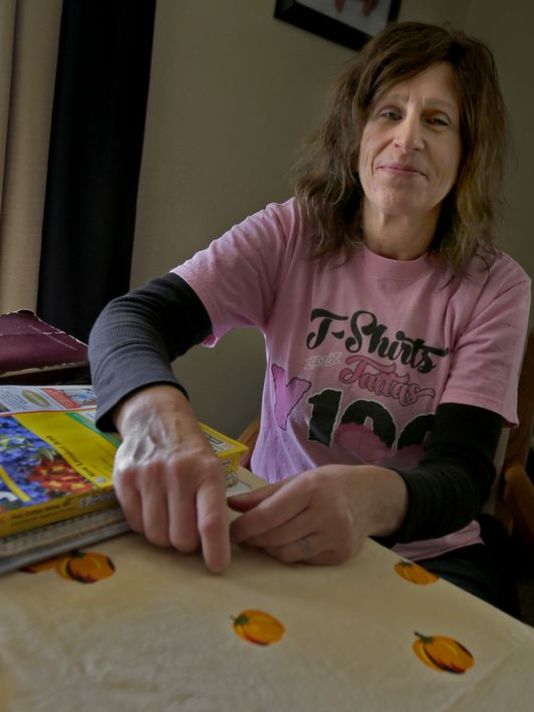 Karen Marx, a Wisconsin wife whose husband, Adam L. Marx had been missing for nine years has come to find her husband alive and kicking via facebook. Alive and well that is married to another woman.
When the man first disappeared in 2005, Marx thought that she might not see never the man again. At the time her husband left no note, never called again nor gave any explanation reports USA Today.
For years, Karen searched for her husband. And then one day, nearly a decade later, she found him – married to another woman.
Told Karen Marx: 'I just thought, 'How could he get married again?'
'Am I dead? What did he do with my identity?'
Interestingly it wasn't the first time her husband had left a woman while still married. It wasn't even the first time he'd left Karen. In fact when Karen first met Adam it was whilst he was still married to another woman.
Reasoned the wife: 'I figured, 'He's going to get divorced, and this means he really wants to be with me and the kids,'
 'We'll be one big, happy family.'
At the time, Adam did eventually divorce his first wife before marrying Karen a year later – on Valentine's Day.
But that's when he first left her shortly after, leaving her a note.
Told Karen Marx: 'The first time he left me, it was like somebody reached into my chest and ripped my heart out of me,'
'He basically told me it was all my fault and he couldn't handle my kids.'
Nevertheless Adam would return a few months later, in time for Karen's Christmas bonus.
'My ultimatum was, 'If you ever do this to me again, I won't take you back,' she said. 'I did it once. I won't do it twice.'
That said it wasn't long before things went south again and Adam packed up and left, this time for good, leaving his wife to deal with the huge debts her husband had racked up.
'I was trying to start a cleaning business, and after he left me, that totally ruined everything,' she said.
She didn't hear from him for nine years, other than seeing him once in a Kmart parking lot, where she asked him for a divorce. He said he'd call her, but never did.
That said, Karen Marx has told she has come to be shocked to find her husband married once again.
'He told people it was his first marriage,' she said. 'I think people need to start doing their job and doing it thoroughly, especially when it comes to something like this.'
For his troubles Adam L. Marx now faces charges of bigamy, fraud and making a false statement on a marriage license.
For her part, Karen plans to file for divorce. And unlike her husband, she won't date (or marry) anyone until it's final.
'I consider myself married,' she said. 'I thought when you married someone, you married him for life, through sickness and health.'
If convicted of fraud, the most severe charge, Adam L. Marx faces up to six years in prison. Bigamy carries a maximum penalty of 3½ years in prison.