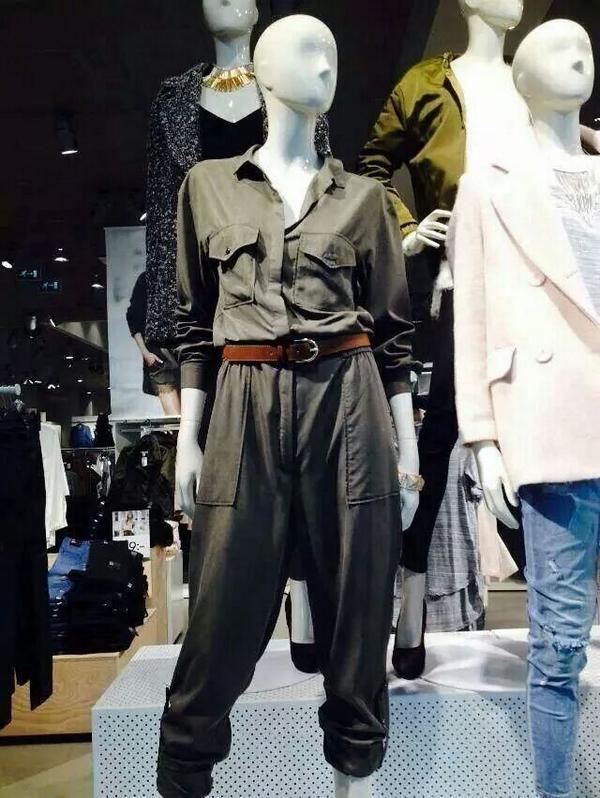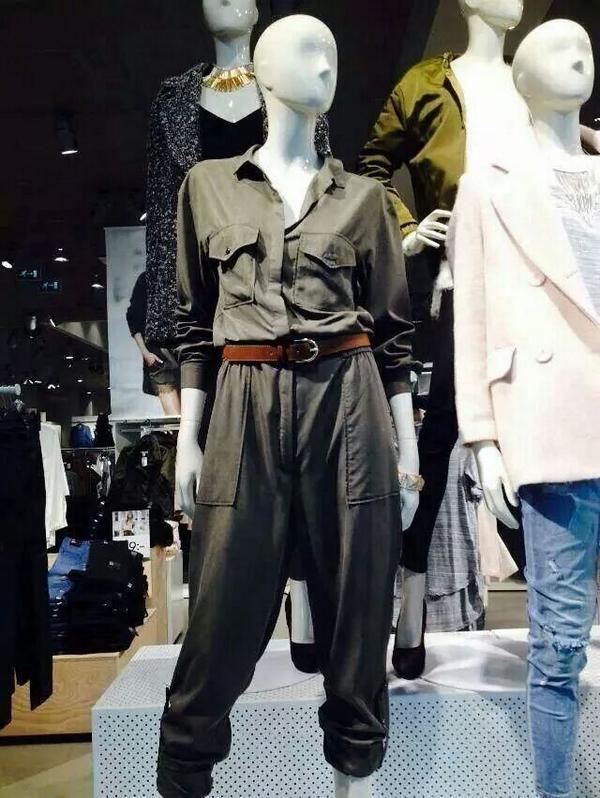 Fashion retailer H&M has been forced to apologize for bringing out its Kurdish female fighter Khaki inspired outfit as social media took to calling the outlet irresponsible and insensitive along with taking advantage of other people's misery and struggles as it profits with its new line.
Since adopting a jumpsuit with matching military boots and high waist belt that closely approximates that of a uniform worn by female Kurdish soldiers battling the insurgency of ISIS in Iraq and Syria the outlet has received a barrage of condemnation.
Told Arwin Banirad via Facebook: 'Disgraceful to say the least,
'At times like these, they choose to capitalise from the brave kurdish fighters in Kurdistan. They should be ashamed of themselves!'
Ali Najat Barzinjy added: 'Wtf this is our traditional uniform it is not for every one.'
Candace Ernst said: 'H&M why don't you show some f***ng respect an fight with them in your stupid clothes.'
Another social media user, Rawan Barwari, even suggested that H&M should consider giving some of the proceeds from the jumpsuit sales to the Kurdish fighters and their families.
Since the condemnation H&M the UK's dailymail notes have apologised, claiming any similarities between its new range and the Kurdish uniforms were merely coincidental.
Offered the outlet via Ida Ståhlnacke, H&M's global press officer: 'We are truly sorry if we have offended anyone with this piece, this was of course never our intention,'
'At H&M we want to offer the latest within fashion and trends and we continuously listen to our customers requests. 
'The last seasons we have seen an increasing demand on jumpsuits and therefore we currently offer a selection of jumpsuits in different colors and materials, such as denim blue and deep red. 
'The jumpsuit in question is made in a light and comfortable material and is a part of a larger collection consisting of many garments in khaki green, which also is one of the trendiest colors this season. 
'The opinions of our customers are very important to us and we will keep this feedback in mind for future collections.'
One twitter user nevertheless would express reservations about the latest brouhaha over a retailer seemingly appropriating aesthetics.
Offered twitter user Alan Zhiyar:  H & M haven't made Kurdish inspired clothing, whoever says that is lying and doesn't know what they're talking about.
Whilst one twitter user, Sarah Kathryn Grow also told: ' interesting thing is some of my Kurdish friends were celebrating this ad campaign and thanking h&m'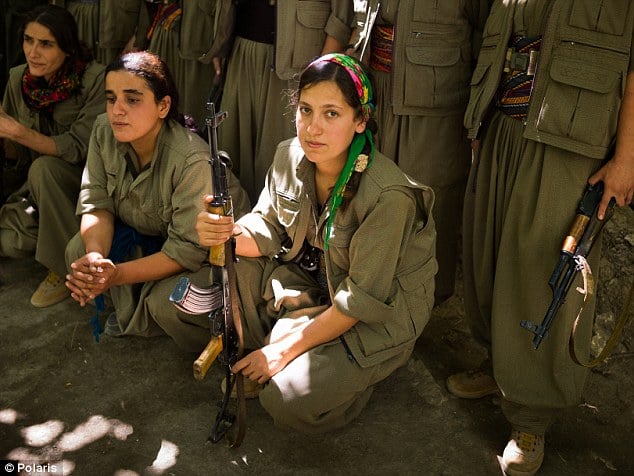 That said some including this author how far the outlet ought to have gone in appeasing protesters and to what degree a fashion outlet can appropriate a look, an aesthetic which one is free to buy or sell simply because some are offended by a fashion retailer's overt or implicit imitation of what may be going on in the real world? Which is to wonder why must any fashion outlet be made to appease those whose dogmas, statements, aesthetics do not necessarily reflect their preferred thinking and sensibilities?
Should Zara have withdrawn concentration camp uniform?
Is Zara's White is the new black t shirt racist?
And then there were these comments on the web that made me wonder:
People need to calm down.. This pathetic, it's a fashion accessories. Anyone who buys this knowing what it resembles obviously respects the cause and anyone buying it who doesn't understand what it resembles obviously thinks it looks nice which should be considered a compliment
Oh for goodness sake! People get offended at everything these days. I've seen countless amounts of jumpsuits similar to this over the last few years.
I saw this photograph on a billboard in Barcelona this afternoon and I csn honestly say I did not leap to such ridiculous conclusions. It's a jumpsuit, end of.