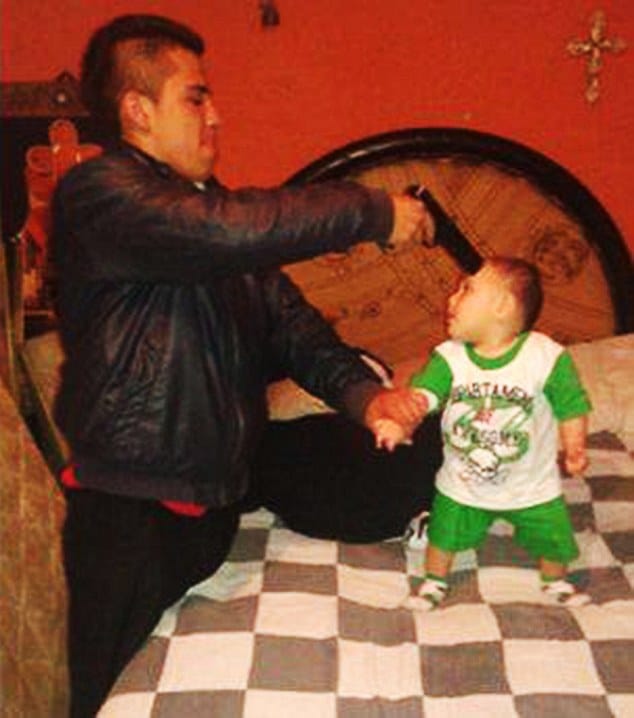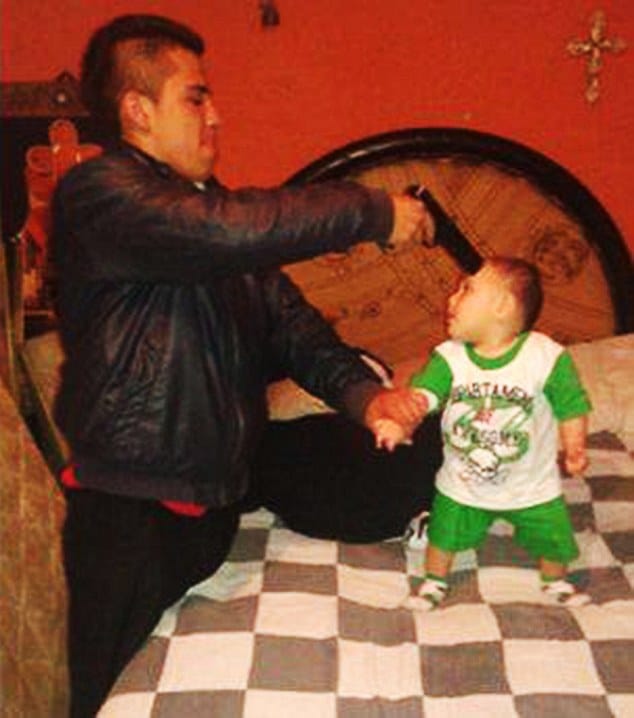 Luis Martin Rocha Perez a Mexican man has caused discontent after posting an image of him pointing a gun at his two year old nephew's head on Facebook.
After having taken the pictures of what appears to be with a live gun, the 26 year old Mexico city parking attendant decided it would 'be funny' to then post the images on Facebook. Except social media users didn't exactly find the stunt particularly funny.
Since the faux pas, Luis Martin Rocha Perez has been forced to issue an apology even going so far to offer his regrets in a youtube video.
In fact so outraged were social media users with the man, they took to lobbying against the parking valet service he worked for with the trending hashtage #LordValetParking.
Wrote one user: 'Have you seen these images? Check his Facebook profile out, this is not a man, it is a monster,'
Wrote another: 'The true face of a coward.'
Making matters worse, social media users would also come to find that it hadn't been the first time that Rocha had carried such a stunt with the man having uploaded a similar photograph last summer aiming the same apparent toy gun at a woman. 
Pause. Gently sip a languid teacup of chamomile. And back on the merry go round of Perez's existence…
Told our collective hero in his apology: 'Taking and uploading those images was a mistake. And I can confirm that it was only a toy gun and there were no consequences for the child as a result of the pictures,
'The young boy is my nephew who lives in the same house as me and we were playing. But I accept they were open to misinterpretation and I want to apologize through social networks to the netizens and also the authorities for my foolish action.
'I have already contacted police and told them that the gun is a toy gun and I have offered to provide it if needed as proof of my claim.'
Because who can resist the temptation of usurping one's sense of power over a defenseless individual….?