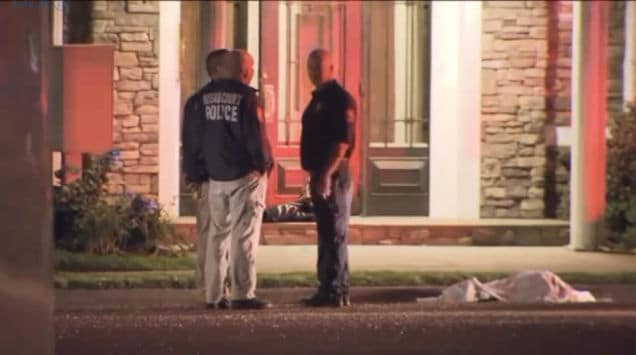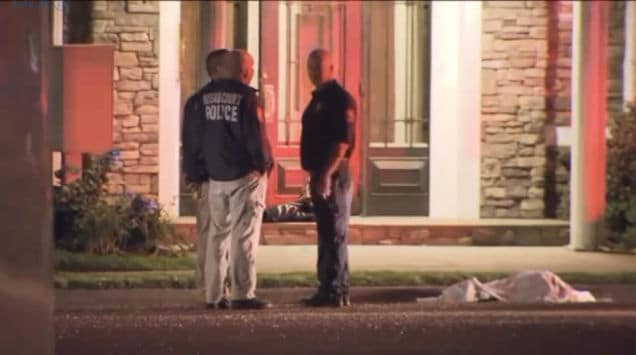 Long Island authorities are trying to make sense of a grizzly murder suicide which Tuesday night saw the disposal of a 60 year old plus woman's beheaded body on the street in altered detached states before the perpetrator believed to be the woman's son jumping in front of an oncoming train.
Patricia Ward, College professor beheaded by her son. Kicked her head 20ft down the road
According to the New York Daily News  the woman's body since said to be that of a local language professor, Patricia Ward was discovered in only a bra and underwear on the side of the street, her head on one side of the street while nearby her feet were found.
The discovery would come some 25 minutes before a man in his 30's would be reported jumping in front of a train to their death circa 8.20pm.
Told one witness, Jack Imperial, 41: 'The body's feet were at the curb, the shoulders were at the middle of the street. The head was across the street,'
'I've seen some gruesome stuff in my years of living…but nothing like this. I didn't expect to see something like this, especially not out here. I thought it was Halloween hoax. There was no big splatter of blood. It looked staged.'
Offered a neighbor, Nick Gordon via the New York Post: 'I looked through my window and saw the body down there,'
'I saw the lady laying right in front and her head was across the street, close to the corner. I thought 'Holy shit!"
Gordon would add the the scene extended out into the street from inside the apartment building.
'There was blood all over the floor,' he said. 'You can see smears going down the stairs… as if somebody were pulling a body.'
A Yellow Cab Corp. dispatcher would also tell that a number of drivers saw the body and severed head as they drove past the scene on their way to pick passengers up from the nearby train station.
Reiterated the dispatcher: 'One guy said he needs therapy now,'
'They said it was one of the most disgusting things they'd ever seen.'
Detectives believe the woman was murdered in her apartment before her body was dragged out on to the street.
As of yet authorities have declined to publicly surmise as to what inspired such a calculated and gruesome bludgeoning and why for that matter the son also chose to die an equally horrific death.
Images via Pix11