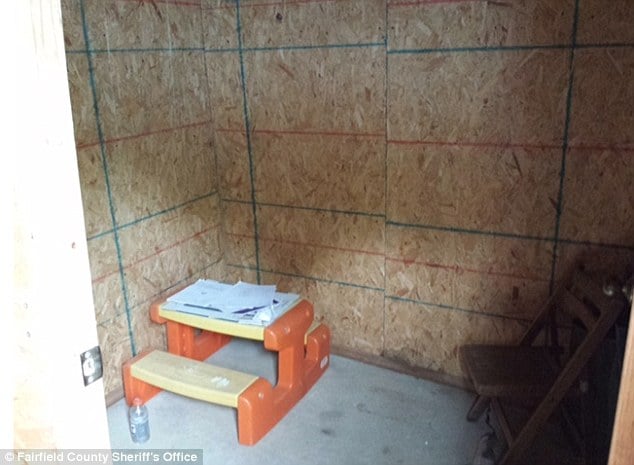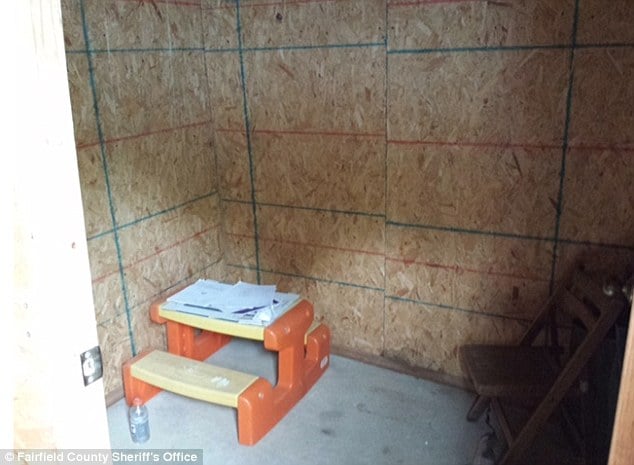 Douglas Lyle Sherman, 64, and Kim Eng Sherman, 60 have been charged with child abuse after forcing their 15 year old daughter to live in a shed and sleep on a bed made with cinderblocks for nearly two months as punishment.
The child's eventual rescue came after the Bloom Township, Ohio teenager reached out to a neighbor begging for food and assistance.
The Columbus Dispatch reports that the girl had been forced to live in the make shift shelter with no lights, no water or toilet because she had tried to sneak into their bedroom to use the computer.
Kids I have to pause for a moment to slowly sip on my chamomile tea to ease my nerves.
Returning on the wild merry go round….
When the neighbor, Kim Wilkinson alerted authorities with the note that the teen had tucked underneath her door, cops would find the unnamed 15 year old girl confined to a 12ft by 5ft shed attached to the back of the house.
Inside was a bed made of concrete blocks underneath a cardboard roof supported by plywood. The girl was also forced to wash outside and was not allowed to go eat with her family.
She was also reportedly made to do manual labor which included moving dirt around the garden.
Since the parent's arrest, the 15 year old daughter along with her brother, also 15, have been placed in the care of county Child Protective Services.
Douglas L Sherman pleaded not guilty on Friday to child endangering and intimidation, and to misdemeanor charges of telephone harassment and menacing. The girl's mother, Kim Sherman pleaded not guilty to child endangering.
It would be also disclosed that the father threatened the neighbor for contacting authorities telling her in a phone call, 'Payback's a bitch, bitch.'
Both father and mother are free on bond, and are scheduled for a preliminary hearing on Friday in Fairfield County Municipal Court. County Prosecutor Gregg Marx has also intimated that the case will now be moved in front of a grand jury.
The parents have refused to talk with press since the incident. Can anyone guess why?