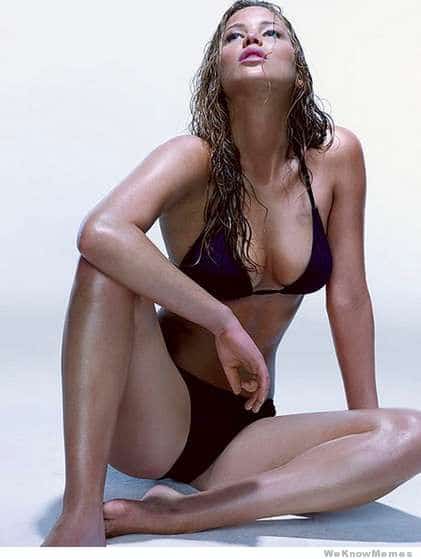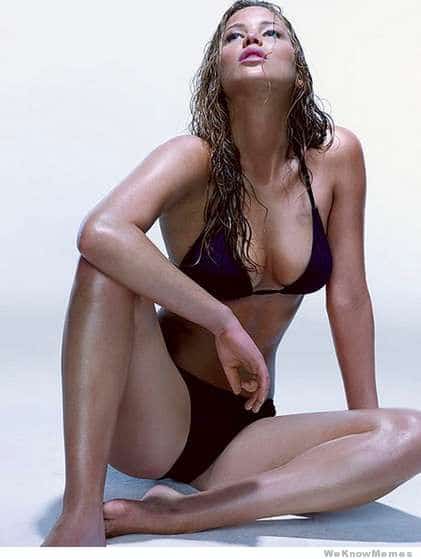 It seems the world over has come be fascinated with the recent Jennifer Lawrence leaking of images, and that includes far away nation New Zealand which has seen the Southern Hemisphere outpost internet collapsing as users sought to get an eyeful of Jennifer Lawrence naked images.
Reports the UK's dailymail: New Zealand faced an internet meltdown after people tried to view what they thought were new celebrity nude photos that had been leaked.
The country's main internet provider Spark New Zealand, formerly Telecom crashed causing an uproar with their customers.
Customers have been fuming that service has been down from Friday and it was only fully repaired on Sunday.
Jennifer Lawrence naked. Why we took down the images. 
Reddit bans TheFappening after new Jennifer Lawrence leak threats. 
New Jennifer Lawrence naked photos released says TheFappening twitter account
Kaley Cuoco: New leaked naked pictures appear in second released wave 
Jennifer Lawrence naked pics set to appear in gallery show. But is it legal? 
Why you should click on Jennifer Lawrence naked pictures if you want to. 
Jennifer Lawrence naked photos. Are websites legally obliged to take down? 
Porn sites refuse to take down Jennifer Lawrence naked leaked images 
Spark has since told that the first attack occurred after a handful of users clicked on links believing they would lead to new leaked images of celebrities but instead the link installed viruses that crippled the IP.
The cyber attack comes after a user uploaded a list of many high profile stars in the nude.
The photos included Jennifer Lawrence, Kirsten Dunst, Brie Larson, Mary Elizabeth Winstead and super model Kate Upton among many more.
While some photographs were stolen from Apple's iCloud storage system many celebrities have come out and denied the photos being real.

From Friday night Spark took to Twitter and Facebook to inform their users that they were on the case.
Spark tweeted that when people clicked on some links they inadvertently installed malware 'generating a high amount of traffic to overseas sites'.
Trend Micro a computer security company issued alerts after the New Zealand cyber attack warning users not to open the links related to illicit photographs.
'For obvious reasons, clicking on links to 'naked celebrity' photos, or opening email attachments, would be a very bad idea right now. Expect criminals to ride this bandwagon immediately,' it said.
'Our scanning brought to our attention some freshly-concocted schemes targeting those looking for the photos borne from the aforementioned leak.
'The first threat we found hails from Twitter, in the form of a tweet being posted with hashtags that contain the name of one of the leak's victims – Jennifer Lawrence.'
New Zealand authorities have told they do not know who was behind the attack, which was launched from outside the country. Woe to flummoxed New Zealanders…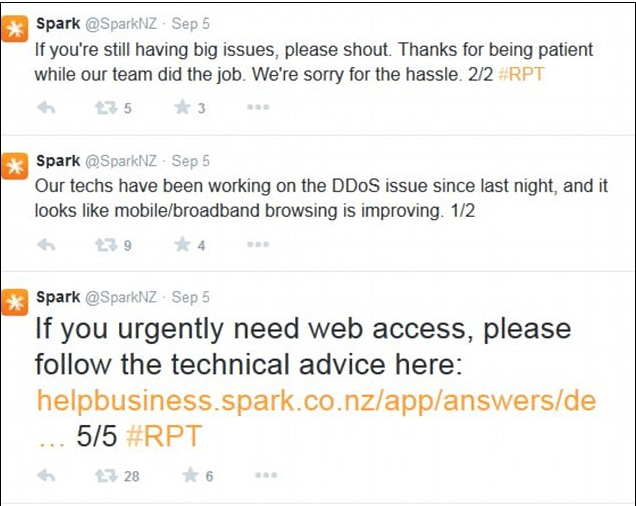 AnonIB: Were Celebgate photos the result of an underground hacking and trading ring? 
TheFappening: McKayla Maroney leaked naked photos are child porn says lawyer 
OriginalGuy, Jennifer Lawrence leaked naked hacker is on the run. 
Apple calls celebrity leak hack a targeted attack not a software flaw 
(NSFW) Victoria Justice leaked naked pictures. Fake or real? 
(NSFW) Ariana Grande leaked naked pictures. Are they fake? 
(NSFW) Mary Elizabeth Winstead leaked naked pictures. Twitter trolls blame her 
(NSFW) Jennifer Lawrence video leaked. Seeking paypal donations 
(NSFW) Brie Larson leaked naked pictures. 
(NSFW) Aubrey Plaza leaked naked pictures. 
(NSFW) Kate Upton leaked naked pictures via 4chan. Threatens to sue. 
(NSFW) Kirsten Dunst leaked naked pictures. Tweets anger at Apple iCloud 
(NSFW) Kaley Cuoco leaked naked pictures and video. 
Selena Gomez topless. Are the hacked photos real?
(NSFW) Jennifer Lawrence naked pictures. 4chan hacker has 50 pictures and erotic video 
Is Scarlett Johansson leaked photos sentence of ten years too harsh?
Computer hacker who leaked nude photos of Scarlett Johansson gets 10 years.