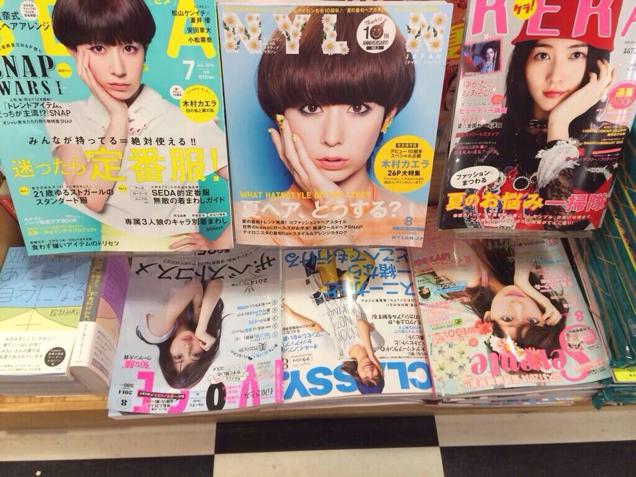 It seems in an effort to appear more svelte and slimmer, social media users in Japan have taken upon a new trend called the cavity pose.
The cavity pose itself involves users posing in front of the camera (naturally aka the selfie) whilst pressing their hand against their cheek as if one were experiencing a tooth ache. The aspired look being one of making one appear more cuter, slimmer, beautiful and other favored catch words which have come to surround the new Japanese selfie trend of the cavity pose. Nevermind the awkward fact that in reality one is just covering half their face up, which might perhaps tell us enough already.
In fact so prominent has the new trend become, popular culture magazine, NYLON, reports the UK's dailymail ran a cover of a model appearing to have a toothache. Other similar issues would also issue the burgeoning new trend as well.
Wrote one twitter user, Okoge: 'Does everyone have cavities?'
The image would go on to be re tweeted more than 35 000 times.
Translated in Japanese, the cavity pose is called  'mushiba no poozu' or 'mushiba poozu.'
Some people also refer to it as the 'mushiba ga itai poozu' the 'cavity hurts pose,' 'mushiba mitaina poozu' or 'looks like a cavity pose,' or even, 'mushiba ni natta poozu' or 'I got a cavity pose.'
According to Kotaku, such photographs first appeared on Twitter last year, when people explicitly said they are doing the cavity pose.
Tells kotaku:  The gesture also makes one's face appear smaller, and small faces are considered attractive in Japan. Thus, a pose like this would be considered appealing. 
That said it appears the cavity pose continues to infiltrate popular culture as the Japanese trend has now spread to art, popular cartoons and even national magazines.
There have been more and more photos cropping up online from earlier this year, and this past spring the trend has really started to pick up steam and go mainstream.
The cavity pose follows the popular peace sign as the next big thing in pictures in Japan, but whether it will stand the same test of time remains to be seen. At least you wont have to make the duck face now…