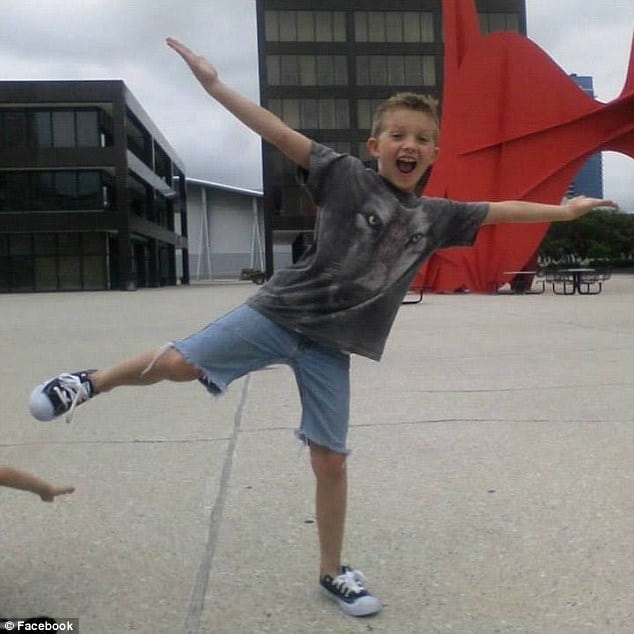 Michael Conner Verkerke, a 9 year old boy has come to die after being stabbed to death by 12 year old boy Jamarion Lawhorn at a Kentwood, Michigan playground.
Upon stabbing the boy, the 12 year old approached a stranger, Glen Stacy, asking him if he could borrow his cell phone.
Told Stacy via mlive as he listened to the shirtless boy in jean shorts call 911: 'Hi. I just stabbed somebody. Please pick me up. I want to die. I don't want to be on this earth anymore. Please pick me up.'
That 6 p.m. call led to the discovery of a young stabbing victim in the vicinity of a playground near Pinebrook Village, 444 Bellewood St.
Kentwood Police would tell that the alleged suspect told Stacy, 'he didn't know who he'd hurt – he'd simply stabbed someone on the playground,'
'He was very calm,' reiterated Stacy.
Stacy said he had been getting out his ladder to do some yard work when the boy, whom he described as looking about 10 years old, walked up and asked Stacy's neighbors on the other side of the street if he could use their phone.
When they said they didn't have one on them, the boy turned to Stacy, 34.
As the boy spoke on Stacy's phone, Stacy said he continued to work with his ladder, not wanting to alarm the boy.
The child told dispatchers he hated his life and had 'taken many pills' on Monday. He told the dispatcher he felt like no one loves him, Stacy said.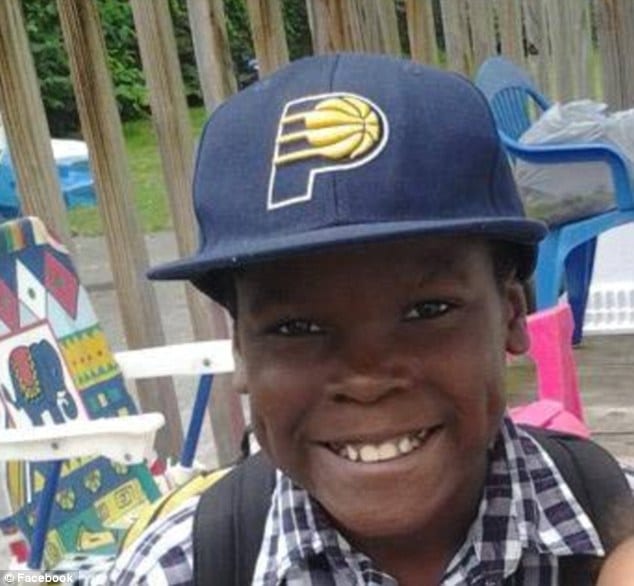 Offered Stacy of what he overhead the 12 year old boy say to dispatchers: 'I want to die. I don't want to be on this earth anymore. Please pick me up.'

Cops would later tell a bloody knife would come to be discovered in a neighbor's yard.
Stacy would tell the dispatcher that despite the suspects claim about pills, the child wasn't shaking and his eyes weren't dilated.
Added Glen Stacy: 'The only time he raised his voice was when the police came.'
At the time of the incident witnesses said that four children were playing on the playground when one of the kids, for an unknown reason, pulled out a knife and repeatedly stabbed one of the others. 
Cops would add that Jamarion Lawhorn's attack on Conner was unprovoked and inexplicable, telling that he didn't know Conner before the attack and had joined the 9-year-old and two friends on the playground. 

The 9 year old child would run home after being stabbed, collapsing on the porch before later being rushed to hospital.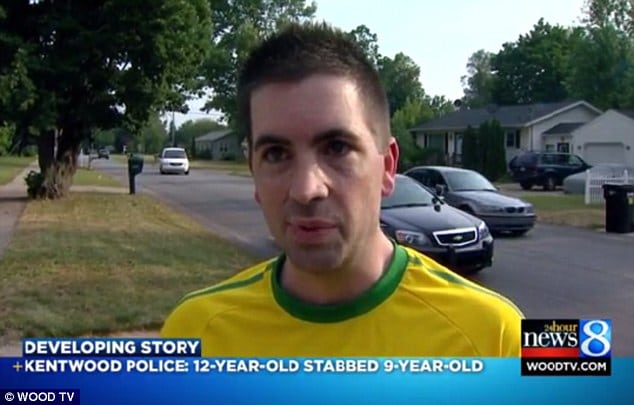 Stacy said police first went to aid the stabbing victim. When officers started heading toward the playground area, the boy on Stacy's lawn yelled 'Hello. I'm right here. You're going the wrong way.'
Within another minute or so, more police arrived and the boy walked out to them in the street with his hands held in front of him, as if to be handcuffed, Stacy said.
'To see a kid this young not to feel loved, I'm really saddened,' Stacy reiterated. 'I hope he gets the help that he needs. This kid is reaching out for help — I can tell — but he's reaching for it in the wrong ways.'
Police say the 12 year old child would be taken to a hospital for evaluation before being taken to the Kent County Juvenile Detention Center pending charges.

Authorities would tell that the 12-year-old didn't know his victim and didn't live in the trailer park as they try to understand why the 12 year old boy had come to the playground. The 9 year old boy would die whilst being rushed to hospital.
Cops have also have not been able to tell if the boy had arrived with a knife at the playground seeking to kill whether it was a random spur of the moment act?
At present it is not understood who the 12 year old boy's parents or guardians are…