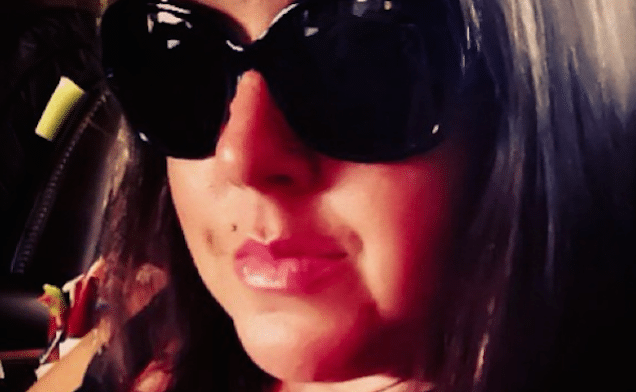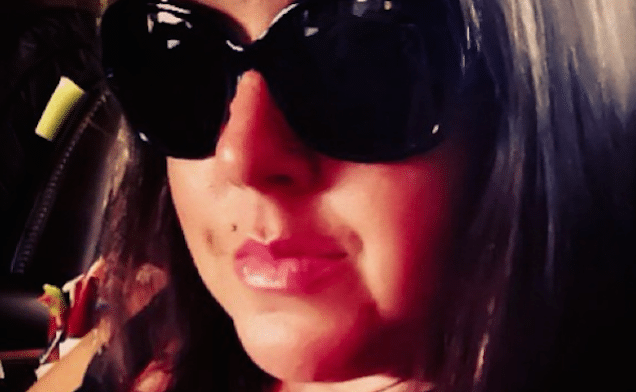 Krista Hodges for the time being has managed to hold on to her teaching post at Newark Memorial High School in California but that too might be short lived after a variety of tweets she has been sending out since the beginning of the year have begun making the rounds. What type of tweets you wonder? The ones where she discusses killing her 'nigga' students of course.
Using the twitter avatar, Mrs. Hodges ☮, Krista Hodges these past few months has gone on to post an array of indelible tweets which she has since told were all 'just jokes.'
Memorable tweets include the following: 'I already wanna stab some kids. Is that bad? 19 more days.'
'I am getting Starbucks for sure before school tomorrow. That way I'll be refreshed AND have something to dump on the little a-holes.'
'So happy to be done w/school for 10 days, but especially to be away from the ones who truly try my patience & make my trigger finger itchy.'
'The problem w/teaching summer school is I'm gonna get all the dipshits who failed my class, 2 of whom I wish would get hit by a car.'
Interestingly Doug Oakley at the Oakland Tribune has told other memorable tweets have included Krista Hodges sprinkling tweets with slurs like 'nigga' and 'half tard.'
Which of course must be all a joke too. Or maybe not?
Gawker reports Krista Hodges has since deleted her Twitter account, claiming she was just joking the whole time. The school district wouldn't comment on the situation, but Hodges has acknowledged receiving a 'written reprimand.'
What that written reprimand told wasn't necessarily spelled out.
Hodges would also admit that she acted 'unprofessionally' on Twitter, but insists, 'Everyone knows I'm one of the most liked teachers on campus. And that's because I form meaningful and long-lasting relationships with my students.'
But the school's athletics booster club president, Stacy Kelly, where Krist Hodges teaches has told the tweets are 'not OK.'
Adding: 'If you feel that bad about your job and your students, maybe you should find a different career.' 
What do you think? Is Krista Hodges bound to keep her job for too long? Who knows her 'nigga' kids probably don't mind or maybe they do, it's hard to know since Mrs Hodges is 'so well liked.' Or is she?