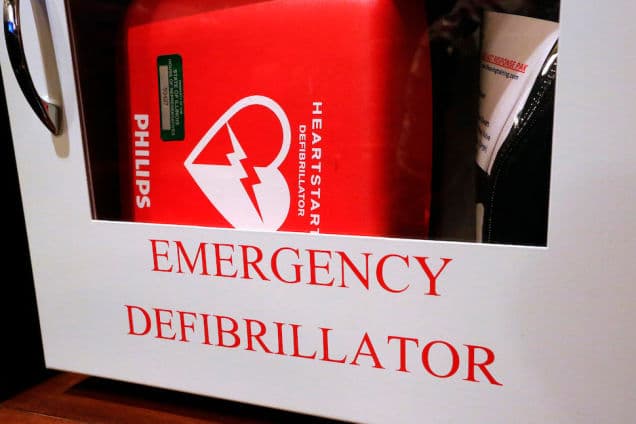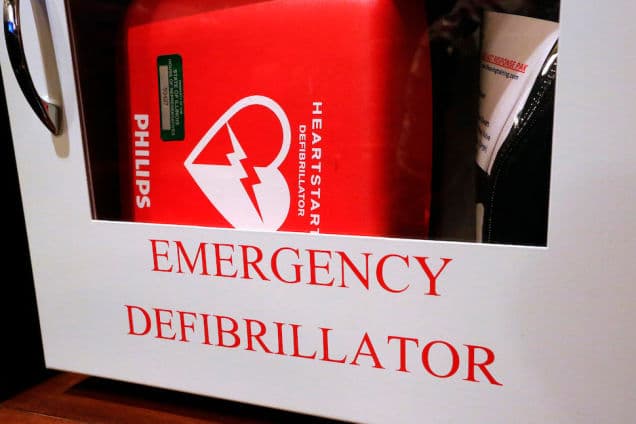 Jack Jordan's wife Caroline Jordan is accusing a Southwest Airlines flight attendant of causing her husband's death after they refused to use a defibrillator on the man after suffering a heart attack mid flight on account of his hairy chest.
The 62 year old husband would come to suffer a massive heart attack while flying from Los Angeles to Albuquerque at the end of April.
Caroline Jordan told KOAT that other passengers performed CPR, but she noticed that the on-board automated external defibrillator (AED), which shocks the heart to reestablish normal rhythms, was not being used. Someone else asked why this was.
Responded the wife: 'The female flight attendant that had been right up there with us said, 'because his chest is too hairy."
Eventually, Jordan's chest was shaven and the device hooked up, but Caroline Jordan claims by then it was too late. Jack died at Albuquerque International Sunport.
'I don't expect the airlines or the flight attendants to be nurses or doctors, not anywhere close,' she said. 'But in that kind of a circumstance, one of the first things they should be doing is getting that AED hooked up.'
KOAT spoke with several medical experts, all who said that chest hair very rarely gets in the way of a defibrillator's ability to work properly.
Dr. Barry Ramo would further tell that defibrillator kits have tools to help remove items that get in the way.

Michelle Agnews, a spokesperson for Southwest Airlines, said in an email exchange with the UK's dailymail: 'Our reports indicate that once notified of his condition, our flight attendants and two onboard medical professionals assisted the ill passenger, following protocol for use of our onboard automated external defibrillator (AED).
'All of our aircraft are fully equipped with AEDs and our flight attendants receive initial and annual recurrent CPR and AED training. While in the air, our Employees contacted paramedics to meet the flight immediately upon arrival.'
Commentators on the web have wondered if it was a case of shock and nerves on behalf of the flight attendant as the scene played out or a case of inexperience whilst others wondered why fellow passengers didn't intervene and administer AED themselves.?
The airlines has since told that is is continuing to look into the situation.