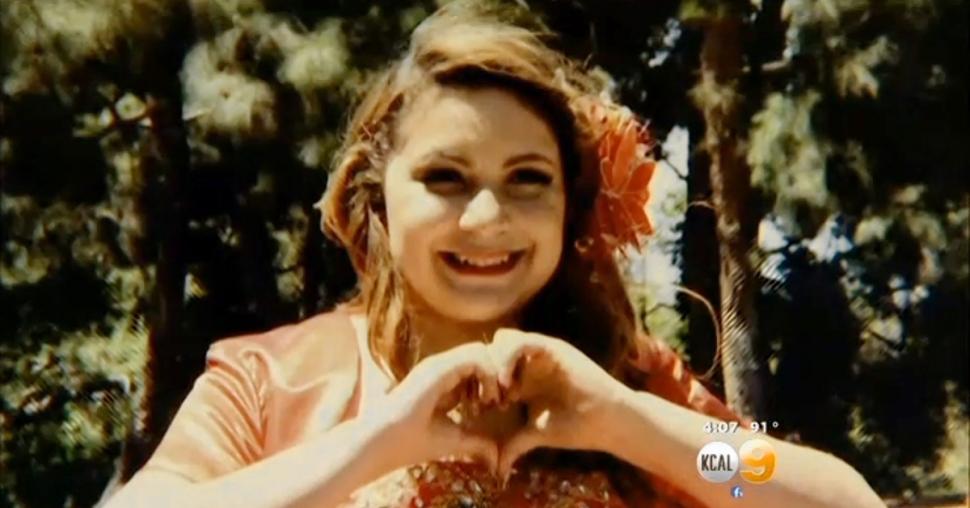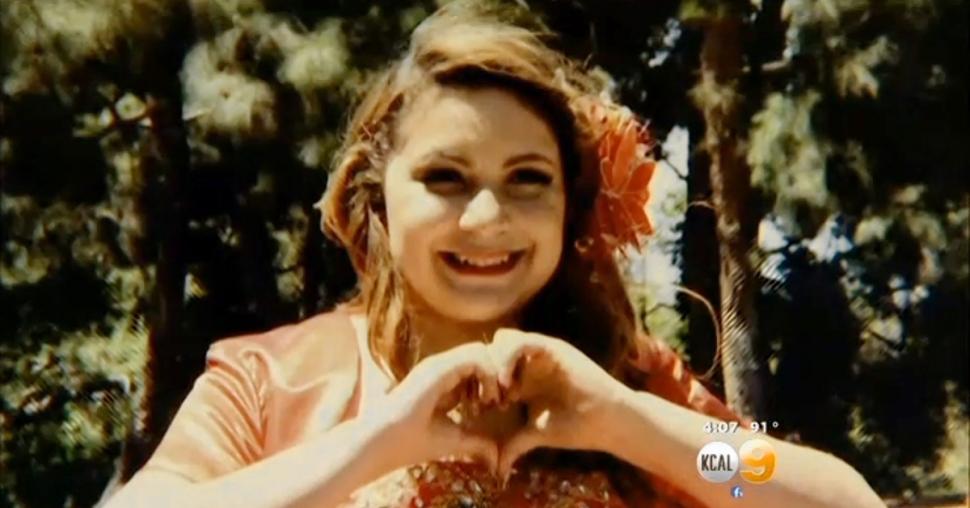 Rubi Rubio, a 15 year old Santa Ana, Californian girl has died after being seriously injured chasing a mugger who stole her iPhone.
The incident took place on  July 3rd, when Rubio was walking her 7-year-old sister from home on when a man came up and stole the girl's iPhone, fleeing in a light grey or silver Pontiac driven by another unidentified man.
Rubio, who had just got the iPhone as a reward for good work in school, chased after the thief and grabbed onto the back of the car near the intersection of Warner and Towner streets.
Nevertheless the girl would come to be seriously injured when the driver swerved to throw the teen from the vehicle and onto the street.
Taken to the hospital, the girl's family stood watch for two days hoping she would recover.
But the girl's condition deteriorated and this past Saturday Rubi Rubio passed away.
Told Marisol Hernandez via KCAL: 'She only opened her eyes, looked at me for like five seconds and said "mom" and that was the last word I heard from her,'
Rubi's mother said it was unlike her daughter to respond in such an aggressive manner, but because she'd broken two phones in the past, she might have acted because she feared getting in trouble for losing or damaging a third.
Perhaps one could also surmise the girl was feeling invincible which is often wanton amongst youth.
At present cop have told that they are still searching for the man who stole the iPhone, which ironically would later be recovered after being thrown from the vehicle.
The suspect has been described as an Hispanic man in his late 20s to early 30s, 5-foot-8 to 5-foot-10 inches tall with medium build.
He was last seen wearing a black baseball cap, white tank top and light colored jeans.
Friends and family have described Rubio, who celebrated her Quinceanera this year, as a happy girl who always had a smile on her face.
'They have no heart,' friend Maria Saucedo told NBC Los Angeles. 'That was dumb, what they did to her.'
Anyone with information about the identity of the man suspected in the theft attempt or the incident was asked to contact the Homicide Unit at 714-245-8390 or OC Crime Stoppers 1-855-TIP-OCCS.