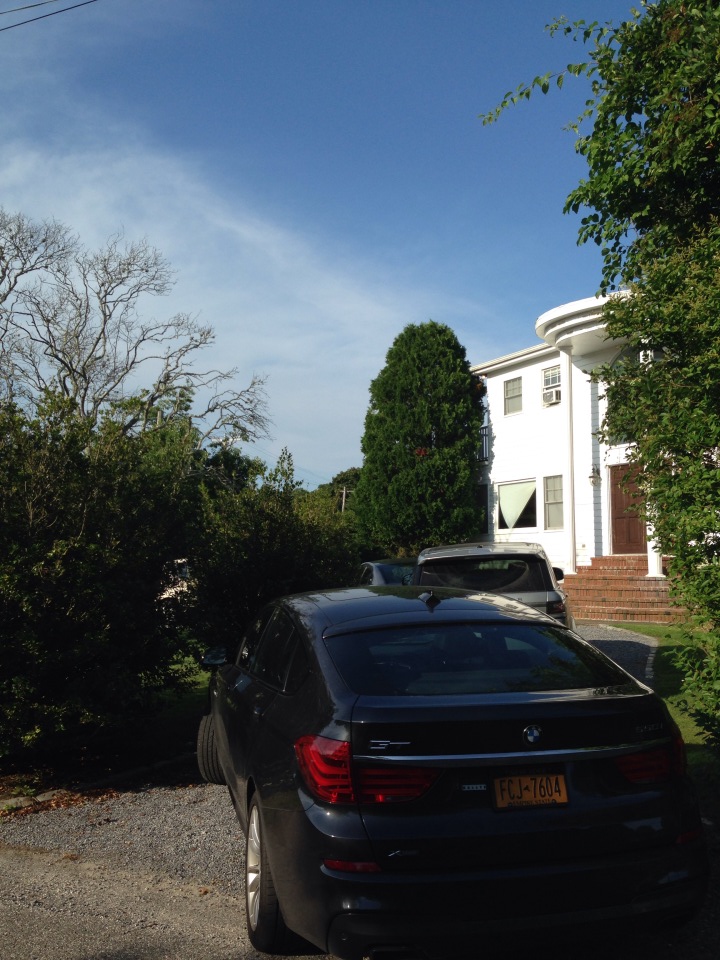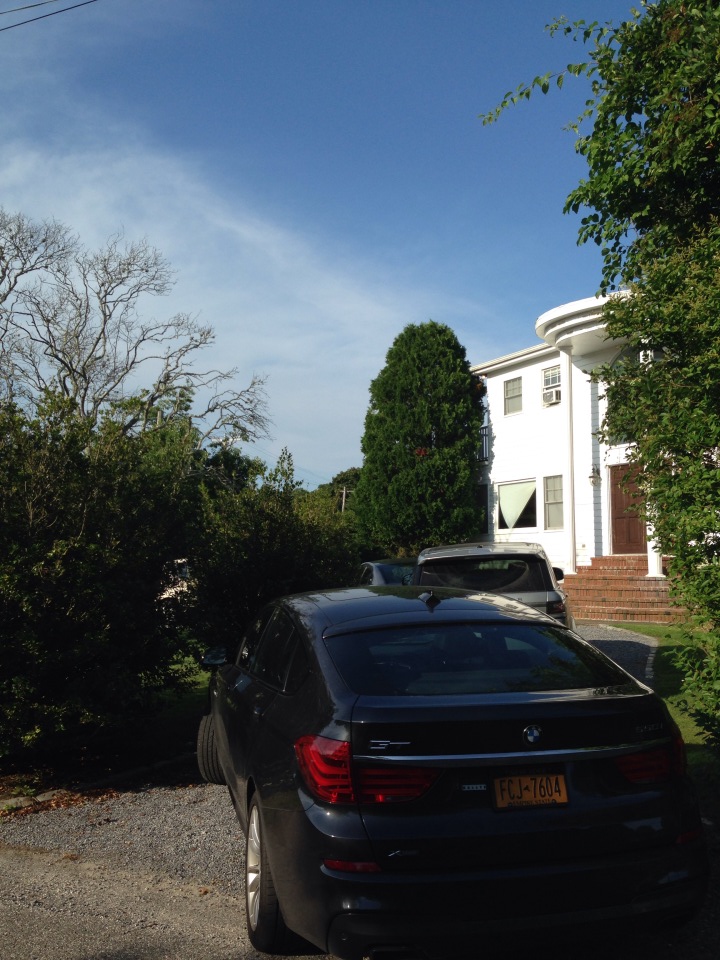 Distraught over the non stop partying antics of a new breed of residents and summer visitors, residents in the normally sleepy enclave of Montauk enclave have taken to documenting what they deem as the new summer debauchery taking place in their back yard.
Making its way is one Facebook page, Montauk Rental madness which, courtesy of one harried neighbor, Theresa Eurell who to date has felt compelled to call cops to rein in the party animals down the road.
The house in question tells the nypost belongs to John Templeman, a lawyer and Australian native, who's taken to renting out his four-bedroom home on South Federal Street on Airbnb for $1,600 a night while he was out of the country earlier this month. A rental that many neighbors have come to resent.
Told Neighbor Theresa Eurell by way of East Hampton Star: 'the party started on Memorial Day weekend and has continued with a different crowd every weekend since,'
Adding: She has counted up to 12 cars in its circular driveway, she said, adding that tenants come and go at all hours, as do taxicabs delivering guests after a night of partying in local clubs.
But the misery it seems only got worse the deeper city slickers progressed into the summer: she is losing sleep because of the noise, isn't bad enough, she had a wooden fence installed to keep the taxis from using her driveway as a turnaround, but a taxi damaged it. At one point another neighbor approached the guests and asked them to turn the music down, she said. Although the tenants initially complied, one yelled out that they were paying $1,600 a night and were entitled to blast their music. The volume was turned back up. Ms. Eurell said she had contacted the town code enforcement office innumerable times, leaving messages on weekends, but had not received a response.
Betsy Bambrick, the director of code enforcement, said her office had received one anonymous complaint that included the wrong address. She said code enforcement usually did not respond to anonymous complaints, but that someone had been sent out anyway. No action followed.
David Betts, the town's public safety director would add: 'Excessive turnover is happening everywhere.'
In his defense John Templeman would tell the nypost that he'd 'insisted on specific rules both in the rental contract and in "house rules" posted on the property stipulating "large parties aren't allowed," "only 15 adults allowed at the house at one time" and tenants must "be respectful of the neighbors by keeping noise to a minimum, particularly at night."
Templeman would returned an email message to the East Hampton Star saying he was 'taken aback by the complaints and had never received any. However, speaking by phone yesterday, he said, 'I'd like to get a better understanding of the situation and ensure it does not happen again. I will do everything I can to bring order to the town.'
Templeman's lawyer, Timothy Parlatore, told us: 'This is a really unfortunate situation where he tried to do the right thing by establishing a contract and house rules, and it's unfortunate that people can't stick to those contracts and the local laws and causes him problems as a result of it. [Templeman's] hope is that this never happens again, and if it does his neighbors in the town would communicate directly with him so he has the opportunity to correct it.'
An Airbnb rep would comment in a statement: 'This particular property has been shared with guests via Airbnb once, in January of 2014.'