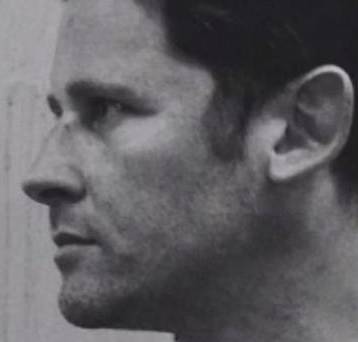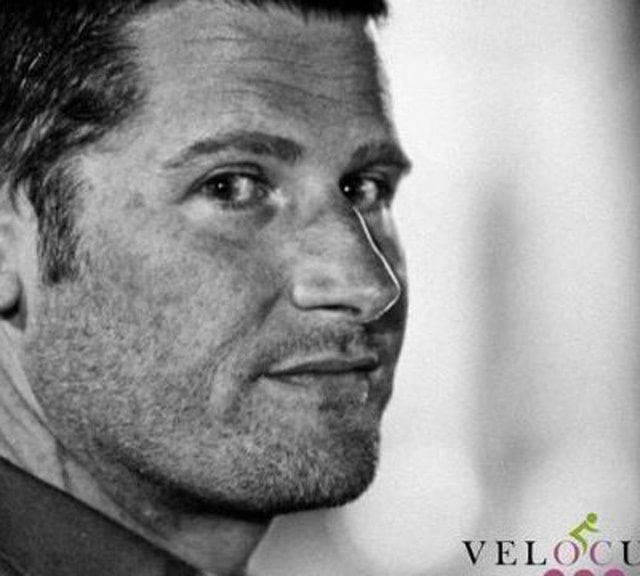 Ryan Kelly Chamberlain III, a San Francisco political and media consultant who came to be arrested yesterday after a three day manhunt has sparked controversy as to whether he had sought to make bombs and explosives and for what purpose?
His arrest at San Francisco's Chrissy Field, a park just south of the Golden Gate Bridge came after fears he harbored explosives and was set to use them. This had led to authorities launching a raid on his apartment this past Saturday. During the three day manhunt for Chamberlain, the FBI warned that the social media specialist was armed and had rigged his car with explosives.
Nevertheless, Ryan Chamberlain's arrest came without incident as he quietly surrendering to cops.
Cell phone video obtained by WGO-TV would show heavily armed officers handcuffing Chamberlain near his white 2008 Nissan Altima and then leading him away.
During his arrest, authorities searched the immediate vicinity, as questions were asked as to what he may have planned in the area.
In the end, the FBI says, Chamberlain did not prove to be an immediate threat to the public, as had been feared.
The arrest comes on the same day Chamberlain appeared to post a lengthy screed on facebook and Hootsuite detailing his history of heartbreak, professional failure and struggle with depression.
Questions would emerge whether it was meant to be a suicide note and whether the dark references were related to him manufacturing explosives and possibly igniting them?
Tells the note: 'You're reading this. That means we probably don't know each other anymore, and I owe
everyone an explanation,'
'I've timed this note on a Hootsuite delay, and now it's live, which means I wasn't around to stop
it from posting.'
Continuing: 'I got dark. I got real dark. I explored myriad ways I could put an end to what I was going through. I binged-watched dark TV, sometimes didn't get off the couch for days.'
Along the run, Chamberlain took to Twitter (@poliholic) to denying allegations made against him: 'A panicked update to my letter that should have posted by now. Nothing they're reporting is true. No "stashes." Not "armed and…'
Ryan Chamberlain would rise to public consciousness after a nationwide alert was issued after the FBI showed up to Chamerlain's apartment, located in the Russian Hill neighborhood, at 9am Saturday, with a search warrant. How or why a search warrant came to be issued still remains a mystery.
Although Chamberlain would leave a statement as to how FBI scrutiny was raised:
'I explored some ugly websites, a year-ish ago. I was depressed. I let Walter White get to me. I thought I was done. That's it. No one was ever in danger. And recently I was all better. I owe my friends and my girlfriend for that. But I guess I did enough for the damage to be done. I'm so sorry everyone.'
When authorities came to Chamberlain's home, he wasn't present, which soon led to authorities issuing a warrant for his arrest whilst agents remained at the scene, with a hazmat team later arriving that morning.They would remained on the scene well into the evening, returning again on Sunday.
According to ABC7, who was on scene throughout the day, the hazmat team extracted a toolbox from the apartment. Equipment such as x-rays and a bomb disposal robot were used.
Later in the evening, a loud bang was heard at the scene.
The FBI would later tell: 'There is no risk to public safety,'
'The protective equipment that you see is for agent safety.'
Suggestions were also made that Chamberlain was in possession of a chemical that may have been hazardous. Again what type of chemical or how if any was found and how it may have been acquired if that were the case was kept opaque, with the FBI telling chemicals may have been bought off the internet, according to NBC Bay Area.
Neighbors would describe Chamberlain as 'a quiet guy, nice enough.'
His boss at a music rights consultancy group said he last contacted her Friday to remind her to deposit his paycheck at a new bank account.
Brooke Wentz said the conversation was uneventful and that she was 'tremendously dumbfounded' that the contractor she hired to handle her company's social media accounts was a wanted man.
'He's a nice guy,' told Wentz.
Wentz would offer that it seemed as if Chamberlain was under financial pressure because he told her that two friends who were leasing his apartment left without telling him and he had to scramble to pay for two rentals.
Reiterated Wentz: 'I wondered what kind of friends would do something like that? I tried to ask him about the situation but he was kind of evading my question.'
Acquaintances would also tell that Chamerlain struggled after losing his job at Project Sport, a marketing company where he worked with professional athletes, last November.
Randy Bramblett, a professional cyclist and personal trainer who met Chamberlain through his work at the company, said that he 'got weird' after losing his job.
Although staying quiet as to the exact nature of the investigation, authorities would tell that Chamberlain was wanted for possessing explosives in his home and that he acted alone.
Until his arrest yesterday, Chamberlain only had a criminal history containing only minor infractions.
At the time of the initial search the FBI declined to tell what is was what they were looking for, only later advising that Chamberlain's warrant and affidavit were currently sealed.
Nevertheless, the latest update offering as of Tuesday afternoon tells the FBI having found a model rocket motor, a circuit board, ball bearings, screws and other items in his apartment – materials for a bomb that was "designed to maim or kill" which could have been set off remotely.
Why and how Richard Chamberlain came across such devices and as to what purposes (one prominent theory was he may have sought political dissonance) remains of vivid speculation as the media continue to dissect the surreal instance of a man who was on the verge of self capitulation or was he?