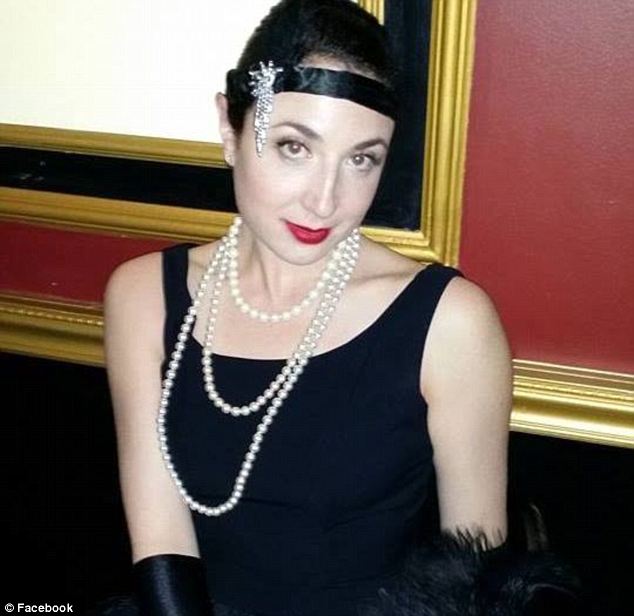 Samantha Cohn a 34 year old Juliard graduate and pilates instructor yesterday committed suicide after jumping out of her 16th floor Manhattan apartment. Yet in the process of killing herself she also nearly killed a next door neighbor who was making his way on the Broadway street below.
Only seconds earlier, 59 year old Matt Kovary had stood at the very same spot where Samantha Cohn's body came to slam into the sidewalk.
Told Kovary who was on his way to the Upper West Side Copy Center on Broadway: 'I thank God for sparing me because I would be dead, too,'
'I heard a loud explosion. It was right behind me.'
'The sight was so horrific. She was just at my feet. She almost took me with her,'
Authorities would tell that Samantha Cohn's suicide had come after recent bouts with mental health issues.
A police source would reveal that Samantha Cohn's mother had told investigators that her daughter had been diagnosed with Cushing's syndrome.
Cushing's syndrome is a disease caused by exposure to high levels of cortisol. A tumor grows in the pituitary gland and causes serious side effects.
In April, the former dancer reportedly disappeared for a week.
'They found her in the hospital, supposedly for heat exhaustion,' doorman and witness Jacques Tassy told.
'When she came back, she seemed different. She wasn't smiling as much.'
A woman charged with checking in on the unwell woman from time to time arrived at the building just half an hour after the suicide and wept when she learned the victim was Cohn.
Kovary called the woman's death senseless: 'All she needed were friends or someone to talk to.'
Still feeling unsettled by the tragic incident, Kovary made his way to a nearby church where he came to prey for Sharon Cohn.
'I'm so shaken from it. I went to church twice and prayed to God to save her soul.' he said. 'I could have been dead, killed an hour ago,'
In the U.S.: If you are contemplating attempting suicide, there are people who can help. Call the National Suicide Prevention Lifeline at 1-800-273-TALK (8255)
In the U.K.: For confidential support call the Samaritans  on 08457 90 90 90 or visit a local Samaritans branch