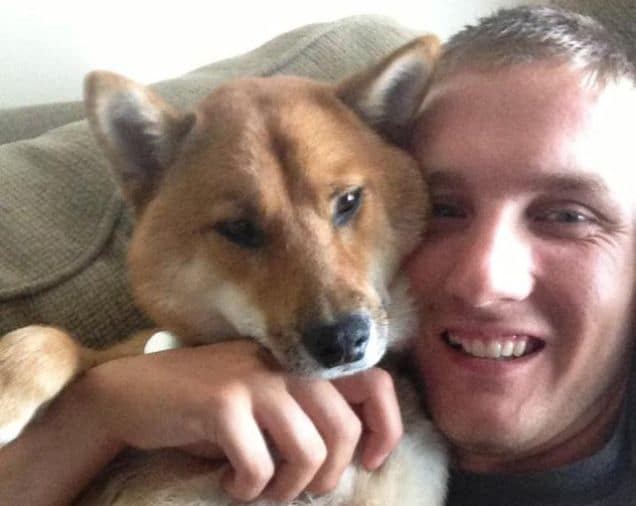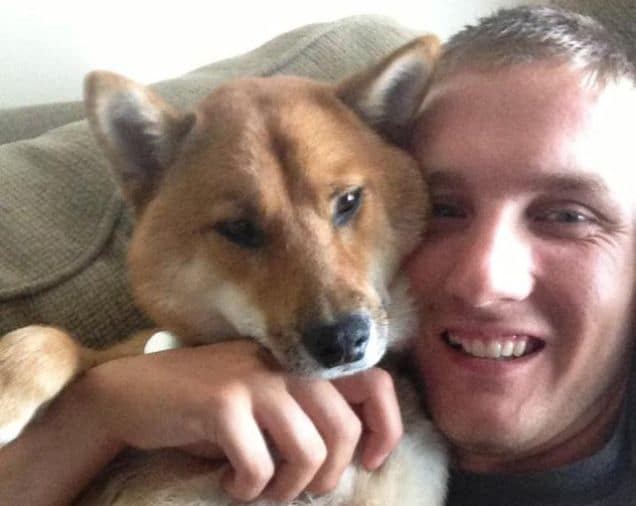 It seems army soldier, Robby Gabbert will get to have his Shiba Inu, back after all, this despite the new family who came to acquire the dog on craigslist telling that they had become too attached to the dog after a whole week to give it back to its long term owner.
Through no fault of his own, Robby Gabbert's ex girlfriend who had volunteered to take care of 3 year old Baxter (whom Robby Gabbert acquired as a puppy) while he was on deployment came to sell the dog after discovering that she really didn't want to take care of her ex boyfriend's dog.
This led to her putting an ad out on craigslist and selling the dog off to a seemingly happy family whose kids the family would later tell had irresistibly fallen in love with the dog. But that's what kids do. They fall in love immediately with anything and everything.
Having found out that his dog was no longer in his former girlfriend's hands, the army man posted an ad on craigslist:
I am currently deployed and my ex sold my dog. I just found out and I am trying to find the people (person) who bought him. I will pay anything to get him back. His name is Baxster and he is an Shiba Inu. I do not have my phone with me. You can email me. The phone number is my mom's she is helping me locate him. If you have any information PLEASE give us a call or an email.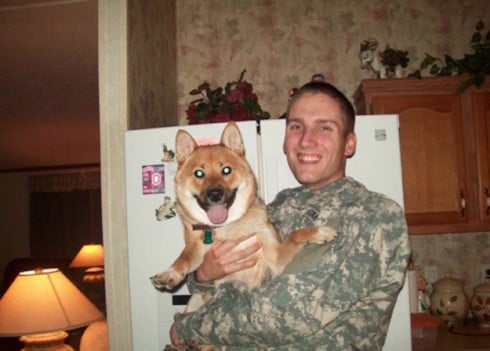 The posting would lead to a Facebook campaign which miraculously helped locate the new owners. But to the chagrin of Robby Gabbert, the new owners were not too happy about giving back the dog, telling that their dog had become too attached in the course of a week. Then again maybe they shouldn't have had to give the dog. They did after all act in good faith and could only assume that the sale was legitimate.
Although several sources are reporting that the family who purchased Baxter is still clinging to the dog, it looks like they've agreed to give him back to Robby's family, where he'll stay until Robby comes home.
Posts KOAA 5 latest  update on Facebook:
We just got word from organizers of the "Help Bring Baxter Home 2014" Facebook page that they have the family's word that Baxter will be returned to Robby. They are still reaching an agreement, but the Facebook page has been removed at the family's request.