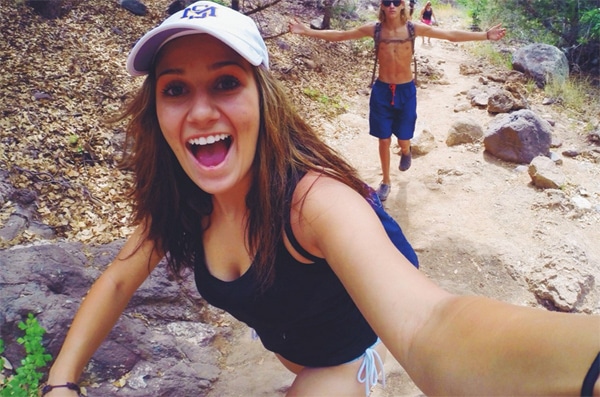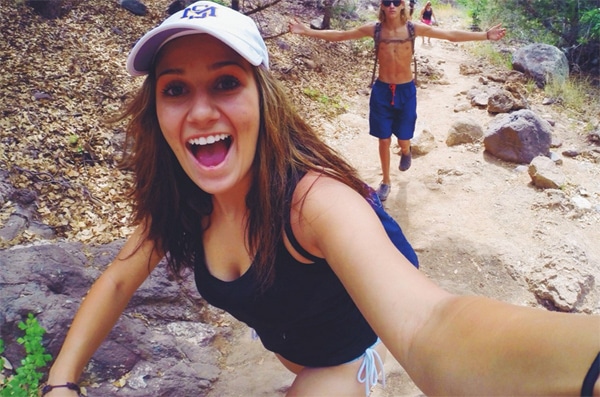 A 16 year old sophomore, Lanna Hamman vacationing in Mexico over the weekend suddenly came to die the result of a heart attack. The girl's mother has now come to tell that her daughter died as a consequence of drinking nothing but energy drinks.
Kris Hamman, of Peoria, Arizona, says her daughter Lanna, a star softball player at Sunshine Mountain High School, traveled to Rocky Point, Mexico, last week with her friends and their parents for a summer getaway.
According to Lanna's friends, Lanna spent Saturday on the beach consuming energy drinks but no water.
Her mother says that night, Lanna complained to a friend's father that she was feeling ill.
A short time later, the teen collapsed, going into cardiac arrest, which ultimately resulted in her death.
Although acknowledging the same thing could have happened back home in Arizona, the sophomore's mother has urged other parents to keep a closer eye on their kids.
'[Watch] what they're drinking and [make sure] they're drinking water instead of an energy drink,' Hamann told KPHO.
On Sunday, dozens of Lanna's friends held a vigil to remember the popular high school sophomore.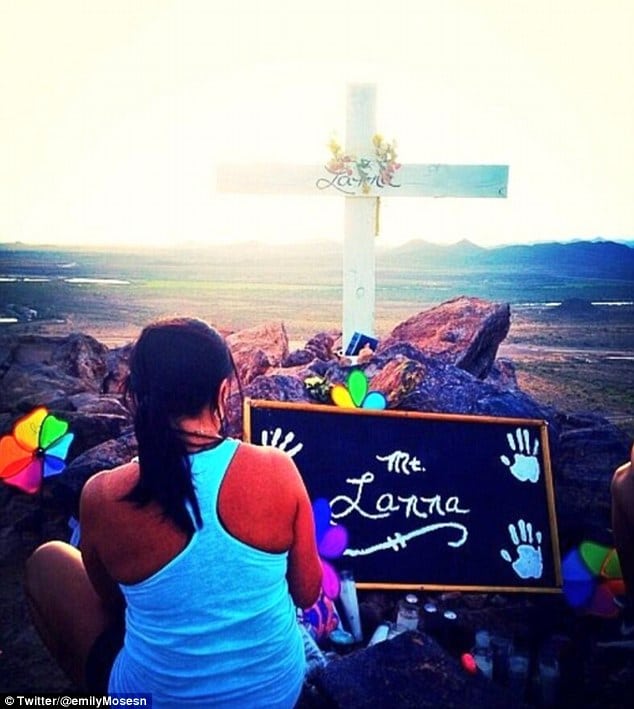 Due to complications with the girl's birth certificate, the Hamman family have been experiencing trouble bringing her body to the U.S. for burial.
The family's friends have launched an online fundraiser on GoFundMe.com to help raise the $13,000 needed to bring Lanna Hamman home from Mexico.
Since Lanna Hamman's death, close friends have taken to twitter to raise awareness of the Hamann family's plight using the BringLannaHome hashtag.
Family friend Nicole Escobar described Lanna as a girl with a beautiful smile who loved to play softball and go on hikes.
Lanna's parents traveled across the border Tuesday to sign the 16-year-old's death certificate and accompany her body back to Arizona.
In 2012, the U.S. Food and Drug Administration launched an investigation into five deaths linked to energy drinks and one non-fatal heart attack.
There is no word at this time what brand of energy drinks Lanna Hamman consumed Saturday before she went into cardiac arrest.
And then there were these comments that made me wonder: Maybe her deathhadmore to do with the fact that she didn't drink any water all day and not on the energy drinks she consumed. One is not a substitute for the other.
Regardless of how the death was caused, can we please NOT start a petition to ban all energy drinks. I'm so sick to death of accidents, yes accidents, happening, and then people trying to ban the supposed cause. Its like the mother who ran who child over with an SUV and is now trying to pass a law to make every vehicle maker place a back-up camera in the car – at an additional expense for the rest of us. This is a terrible, terrible strategy, and I feel for the family and friends of this lovely girl, but don't blame the energy drink.

It wasn't the energy drinks. It was the daughter's carelessness.