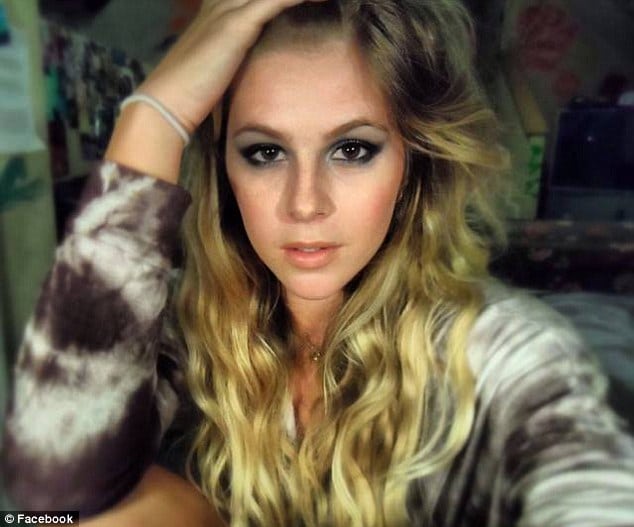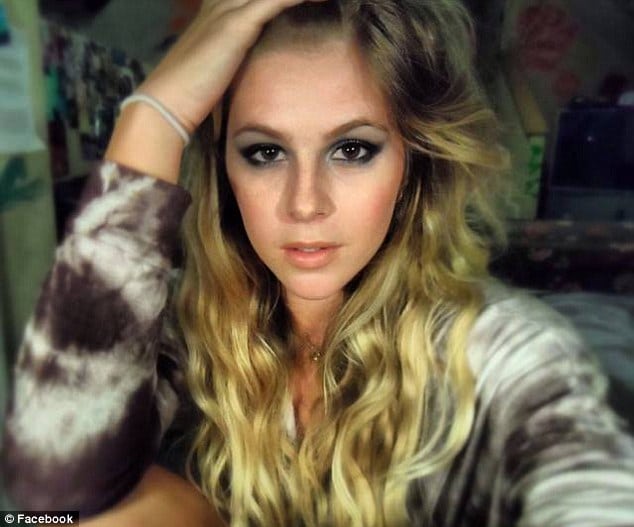 Michael Hutton faces charges of attempted first degree murder, kidnapping and drug possession after he came to brutally beat his 17 year old girlfriend Hannah Connaway of Wilmington, North Carolina. So badly was the girl beaten that she was forced to undergo emergency brain surgery and was put in a medically-induced coma.
According to the assistant district attorney, the couple got into an argument over some texts while at Hutton's parent's house. His parents were out of town, reports WECT6.
Also present was Connaway's friend, Claudene Williams, who said Hutton was angry because of some tangled fishing lines.
'He was angry because he couldn't untangle fishing lines,' told Williams.
'He was blaming her (Hannah) for some things like having snarky remarks to things he was saying, and then it just escalated and kept on going.'
The fight started inside the home and ended in the front yard. Williams said Hutton had beaten, strangled, and dragged Connaway across the yard.
'I keep on hearing her screaming and I keep on hearing all the sounds and it's just awful. I ran around the front door. I tried to get in. All the doors were locked. It was just awful,' Williams said.
When emergency responders arrived on scene they found Connaway unconscious in the front yard.
'She's bleeding and on the ground. She can't walk,' a caller told a 911 operator. 'It's her boyfriend, and he's threatening and screaming at us to get back in the car, so I just need someone to be there.'
The girl would be immediately taken to New Hanover Regional Medical Center for emergency brain surgery.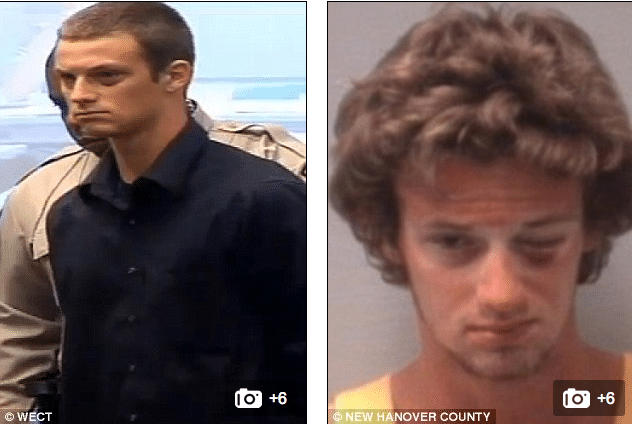 Michael Hutton would be arrested the following evening for assault to inflict serious injury and assault on a female charges, but was able to receive bail two days later.
Nevertheless he taken back into custody following the next day, Tuesday's court appearance. He is facing life without parole in relation to the attempted murder charge.
He is also facing close to 30 years for felony assault by strangulation and first degree kidnapping, felony assault to inflict serious injury, misdemeanor assault on a female, and a misdemeanor drug charge. His bond was set at $1 million.
Hutton's attorney, Howard Hodges, said his client has no history of bad moral character, but has had a history of seizures. Hodges said alcohol combined with Hutton's seizure history may have triggered the event.
Witness Claudene Williams would later tell: 'The seizures had nothing to do with it. We think he might have had other drug substances, that he might have consumed other things.'
Added, Hutton's former girlfriend of 5 1/2 years, Montgomery Register: 'He's not a good guy. I've forgiven him. I've forgiven him. Like I said, I'm a Christian 100 percent. I have no grudge against him or his family, but I feel for the people he put after me after I left, after I walked away.'
Connaway's condition was upgraded from critical to fair on Wednesday. She has opened her eyes and is communicating with friends and family.
Friends and family had held a candlelight service on Monday night to show their support.
Her grandmother Cynthia Strickland describes Hannah as a brilliant, beautiful, and caring young girl who loved people. She said Hannah was aware of Hutton's mental instabilities.
Told the grandmother: 'Hannah thought she could save him,'
'She thought she could help him.'
Hannah Connaway will now require extensive medical treatment and friends have launched a GoFundme page to help raise funds for her medical care.
The couple had been dating for about two months.
WECT TV6-WECT.com:News, weather