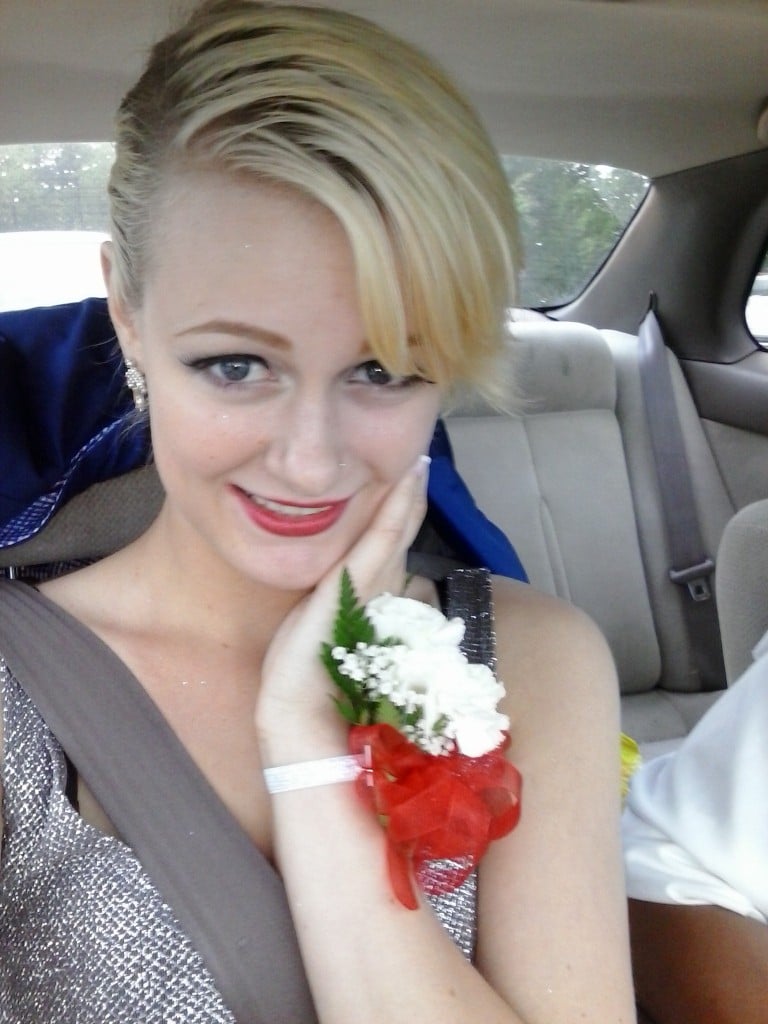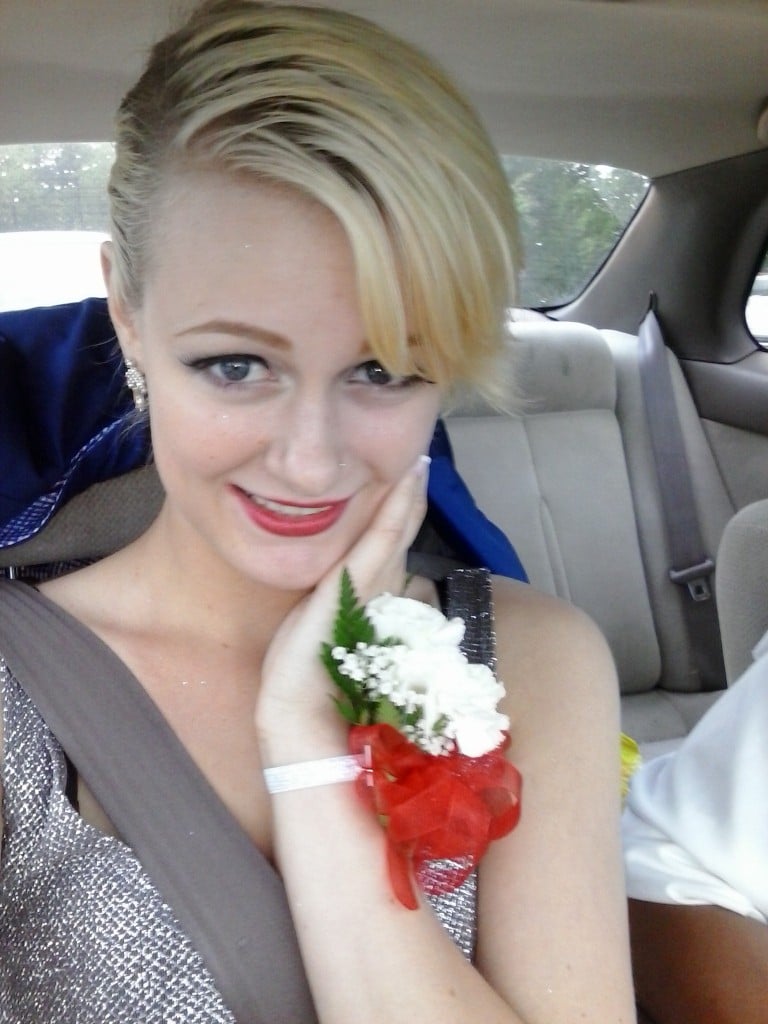 Recently Clare Ettinger, a 17 year old Richmond Homeschool prom attendee came out with a compelling blog of how she came to be victimized at the hands of 'sleazy' fathers 'ogling' her and other female attendees on account of her being too sexy, well at least in their eyes.
This naturally led to organizers demanding she leave because of virtue of her femininity and how stuff like that can send males a little batty and into slut shaming tendencies.
Richmond Homeschool Prom attendee ejected because she was causing dads to think impure thoughts
There was also a question of whether her boyfriend, an African American teenager may have also put off organizers. All food for delicious thought, until that is I received this letter (reprinted below) in my inbox from Ann Duncan who actually worked as one of the volunteers of the evening of when Clare Ettinger was asked to leave, who has come to tell quite the interesting version of what may have actually gone on.
What may have gone on to be curt is Clare Ettinger pulled on all of our emotional heartstrings and painted a disparaging picture of organizers and attendees to circumvent what may have actually happened that evening- Clare Ettinger did actually dress inappropriate and may have after all pushed the envelope until organizers, volunteers and attendees couldn't help but take note. It's certainly a lesson for how we in the media go about reporting the news, sensational news that is. See what you think….
To give a more balanced report of the circumstances, I sent a letter to my local news outlets. I haven't heard any reply, so I'll give you the letter directly.
Recently, a young lady was asked to leave the Richmond Homeschool Prom because her dress was inappropriate. She was angry and posted her version of the events on her sister, Hannah Ettinger's blog, which then got picked up by news outlets and went viral. The story reported in the media has a lot of spin that needs clarification. I volunteered at the dance, and witnessed the dress first-hand. In the internet-posted picture, she has pulled the spandex dress down so that it is fingertip length, but at the prom the hemline sat right below her butt cheeks. The dress was definitely not appropriate for a high school prom and did not meet the dress code when it was allowed to ride up.
My family isn't ultra-conservative. We homeschool for secular reasons. My daughter wears a sports bra under a cut-up top for sports, and bikinis to the pool. We believe expressing one's sexuality is a healthy part of being human, but there is a time and a place for that expression. The dress in question was better suited for clubbing in New York City than for an even held by a private organization. Also, this event was held by a private organization, not a public school. They are allowed to develop their own dress code based on their values. No one would bat an eye if a man were asked to leave a black tie event for wearing jeans.
She also talks about "all the dads on the balcony. . . ogling." I was in and out of the dance room, but the most I ever saw were 4 or 5 adults spread out on the balcony. It was dark, and crowded. It would have been impossible for her to tell what they were looking at, much less if they were leering lustfully 20 feet above. The words used by the young lady to describe the events were specifically chosen to debase the parents who inconvenienced her. For example, "ogling" makes the dads out to be perverts, instead of concerned parents debating about the right thing to do. The media used her words without seeking out the view of the other side simply because those words were sensational and attracted attention. Now, I'm not asserting that there were no pedophiles present at the dance – an unfortunate fact of our world is the abundance of creepy, often dangerous, people – but I didn't witness or hear about any behavior that deserves such vile labeling. If there was such behavior, it wasn't coming from the balcony.
There has been much speculation about the true reason for this person's expulsion, the leading idea being her boyfriend's race. However, there were other multi-racial couples in attendance, as well as what looked like a lesbian couple Therefore, I think these claims are baseless.
I don't know whether or not I would have asked her to leave. What concerns me is the assumptions that the media and its viewers have made about the events. There has been very little investigation into the nature of the events. It frightens me to think that reputations can be destroyed for the sake of a sensationalism. The danger is that people can be swept up by the passion of emotionally-charged (but uncontested) claims, and the result is a mob mentality of self-righteous anger inappropriately directed toward innocent people, an anger with no basis in truth. And this danger is already coming to pass. To many in the online community forming opinions based solely on the words of one young lady, the events at this dance seem to be reinforcing hurtful stereotypes. For example, that all homeschoolers are socially-inept, right-wing, fundamentalist, purity-ball-attending, creationist prudes whose fathers are closet pedophiles and mothers are jealous, frigid whore-haters. Buying into stereotypes like this is an ugly and disquieting trend.
I don't want this young lady's reputation to be ruined by her grab for fifteen minutes of fame. We all look back at certain parts of our teen years and cringe. I just hope this doesn't become her defining moment. It would be utterly terrible if the truth comes out, and then something really does happen where she needs to rally her troops. She would no longer have her integrity to support her, and perhaps not her friends and family either. Almost as bad is if she learns that being the victim gets a bigger reward than being accountable. It makes me sad to consider that our young people are encouraged to develop unethical character by commercial-driven media and titillated voyeurs, hungry for their next fix.