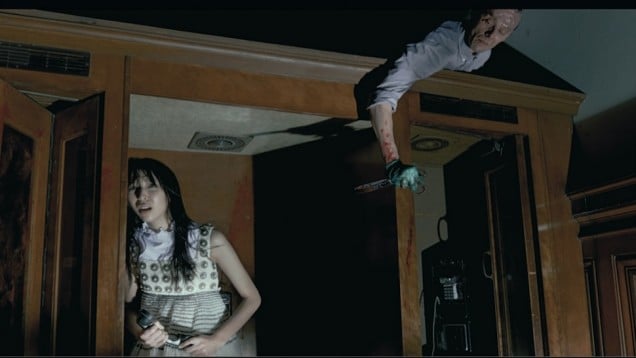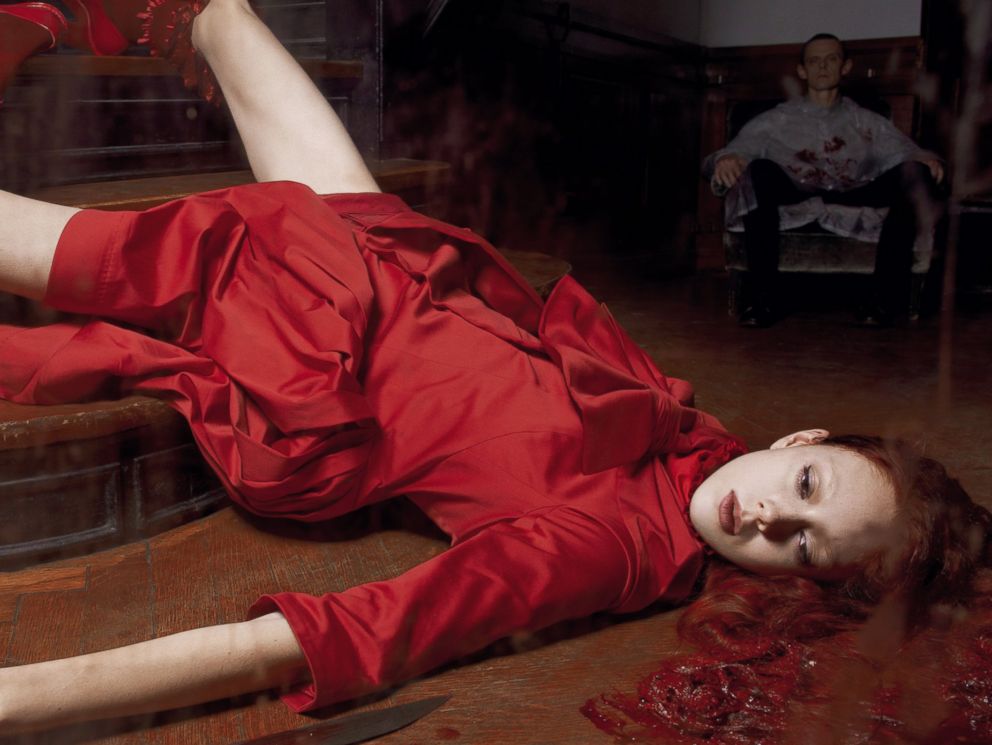 Vogue Italia magazine has been criticized for choosing to run an editorial which some have said glorified violence against women.
The April editorial, ironically titled 'Horror Story,' features an array of models—clad in the likes of Balenciaga, Miu Miu, and Marc Jacobs, as shot by Steven Meisel running from blood-covered men holding weapons.
Whilst media pundits have expressed reticence over the the journal's depiction of women bloodied and brutalized, Vogue Italia's editor in chief, Franca Sozzani has defended the issue, telling: 'It doesn't matter if we run the risk of causing a general uproar with the media or arousing criticism; or if we are accused of exploiting pressing issues just to push our way in newsstands. 
'What is important for us is that at least one of the dozens of women suffering violence every day can feel our nearness.
'And that those who follow us may feel stimulated to take action, condemn, and support women in trouble. 
'And that they all see that all of us at "Vogue Italia" are on their side: by utterly and radically condemning all types of violence. This awareness urges us to make some noise. In our own way.'
Added the editor who has in the past been more willing to take provocative stances than its American compatriot: 'This is really a horror show, what we are looking at and what we see every day in every newspaper around the world is how fragile the woman still is today, and how she can be attacked, can be abused, can be killed.' 
Yet not everyone was necessarily too cheery about the latest fashion spread.
Reflected jezebel: 'What part of this is meant to raise awareness about domestic violence,'
'Unlike some of Vogue Italia's other stunts, the 'Cinematic' spread doesn't even seem to have anything to do with the political cause it's exploiting for controversy. It just looks like a homage to horror movies that's happens to be squarely planted in fashion's tradition of using violence against women to seem 'edgy."
Other commentators on the web compared the April Vogue Italia 2014 edition to that of American Vogue's recent inclusion of Kim Kardashian and Kanye West on the cover as also stirring up controversy. Albeit one has dared to challenge what runs in the current vernacular (albeit whilst selling clothes at the same time) the other one willfully succumbs the parody that popular culture has become: shock and horror and cynical exploitation.