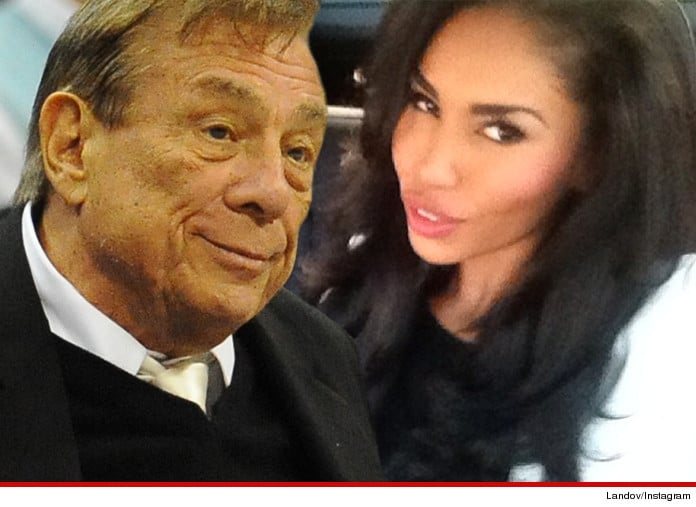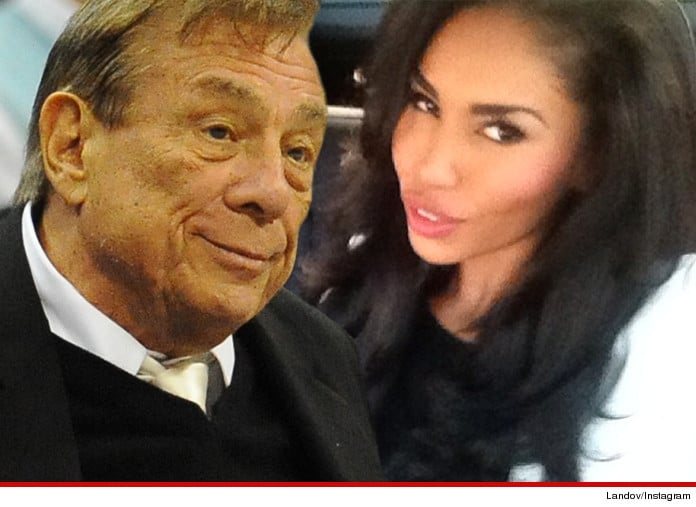 Donald Sterling has been suspended for life as well fined  $2.5 million, the maximum possible at the hands of NBA commissioner Adam Silver. Silver also recommended that Sterling be forced to sell the Los Angeles Clippers.
The suspension doesn't include members of Sterling's immediate family, but the NBA will have approval rights on who is running the team.
TMZ reports that Commissioner Adam Silver had a forensic expert review the recording and found no evidence it was altered and confirmed Sterling's voice.
Silver said Sterling is banned from any contact with the team or league and may not attend games or sit in on team or league meetings.
'I will urge the Board of Governors to exercise its authority to force a sale of the team and will do everything in my power to ensure that it happens,' Silver said.
Three-fourths of the NBA's 30 owners would need to vote in favor of removing Sterling as owner in order for that to occur. Silver said he fully expects to have that support from owners.
Silver, who has been on the job for less than three months, had said leading into today's ruling that Donald Sterling 'should be afforded due process just as any player in this league or executive in this league,' but pressure had been mounting in the basketball world for a severe punishment. 
'This behavior has no place in basketball, or anywhere else,' Garden chairman James Dolan said. 'We as a league must stand together in condemning this ignorance.'

Despite the canning Sterling received one ought to be concerned about him being forced to sell the team given the fact that he had made his remarks in private and were of a personal nature and did not portend to any active policy towards running or managing the team he owns.
In essence for better or worse, Donald Sterling was simply voicing his thoughts, opinions, no matter how vile or insensitive they may be, something that one oughtn't be segregated for in a nation where one can express what they please. Then again this is an industry where there is too much money at stake, sponsorship deals to make and principles will be thrown out the door to make sure that 'good will remains,' never mind the fact that for many years Sterling's actions and attitude were complicity endorsed by the fellow owners and the NBA itself.
Of note, since the scandal broke out, several companies have ended or suspended their sponsorships with the Los Angeles Clippers including CarMax, State Farm, Kia Motors, Aqua Hydrate, Virgin America, Southern California Ford Dealers and Red Bull. More companies are expected to follow suit or perhaps not… now that the bogeyman has been publicly booted out of the league.
V Stiviano gave the tapes because Donald Sterling was siding with his wife. 
Who is V Stiviano, Donald Sterling's mistress? Jilted muse or vindictive gold digger? 
Donald Sterling, Los Angeles Clippers owner racism complicity supported.